11 Dec
Giddy Up H.O.R.S.E. – Mixed Poker Games
A quick tutorial in mixed games poker tournament rules.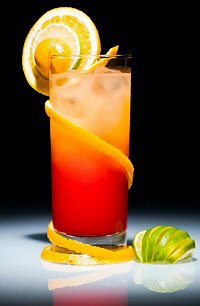 If asked up front how to play Texas Hold'em, Omaha, or 7 Card Stud, most beginner level players would have no problem giving me a quick lesson. But what if I asked how to play H.O.R.S.E.? Did I stump you on that one? If so, you'll want to keep reading.
H.O.R.S.E. is a poker variant that falls under the category of 'Mixed Poker Games'. Mixed games are those that involve a number of popular poker variations, played in rotation, and in a specific sequence. H.O.R.S.E. is the most common among them, but there are a few shorter forms of mixed poker, like H.O. and H.O.S.E.
Abbreviations for Mixed Poker Games
Understanding these games has everything to do with knowing what letters stand for which variants. H.O.R.S.E. utilizes all of the usual letter abbreviations, so we'll start there.
H = Texas Hold'em Poker

O = Omaha Hold'em Poker

R = 7 Card Razz (7 Card Stud Low)

S = 7 Card Stud (Standard)

E = 7 Card Eight or Better (High/Low)
You can take any mixture of these letters to create a mixed game. The most common, as stated above, are H.O., H.O.S.E., and H.O.R.S.E.
If you really want to mix things up though, you may want to learn the line-up for the ultimate 8-game mixture.
8-Game Mix Poker Rules
An 8-Game Mix is similar to H.O.R.S.E, except for the inclusion of No Limit Texas Hold'em, Pot Limit Omaha, and Omaha Eight or Better (8B). Trying to come up with worthy abbreviations for all 8 games was a task even the most profound poker players didn't care to undertake. Thus, it's known simply as an "8-Game" mix.
The order of games is also different. An 8-mix game will include the following line-up:
2-7 Triple Draw

Fixed Limit Texas Hold'em

Omaha Eight or Better

7 Card Stud

7 Card Razz

7 Card Eight or Better

No Limit Texas Hold'em

Pot Limit Omaha
Practice is Key – Mastery is Next to Impossible!
Mixed poker games have become a staple of major poker festivals, like the WSOP. Some of these games can be very complicated. If you're not familiar with the rules, make sure you read up on how to play, and get in lots of hours of practice with each. Even then, H.O.R.S.E. and 8-Game Mix poker is something you don't see too many players, outside of long-term professionals, getting into.
Even for moderately experienced players, the biggest problem with mixed poker games is not remembering how to play a game, but rather, remembering which game is being played at the moment. Even seasoned veterans have made the mistake of confusing the 7 Card Stud variants, or mistaking NL and FL betting structures.
To get you started, here's some links that should guide you through learning the different poker variants and betting limits involved in mixed games poker.
How to Play…
Lowball Poker Games: A-5, 2-7, 8B
Fixed Limit, No Limit, and Pot Limit Betting Structures
Party Poker Canada, the most trusted Canadian gaming destination, and our editor's pick for two years, now offers a wide variety of popular card games: from Texas Hold'em, to  Omaha, to 7 card stud, to Limit Hold'em and even casino games like blackjack. Play for fun, for free, or play for real, for real money that is ! Our editorial pick for 2022.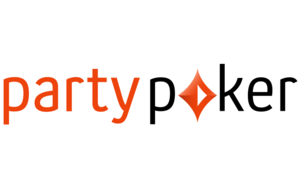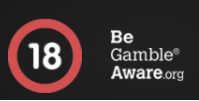 (Reminder to Gamble Responsibly)