4 Dec
Potential Dangers of Private Poker Games
Be wary of private games you aren't familiar with.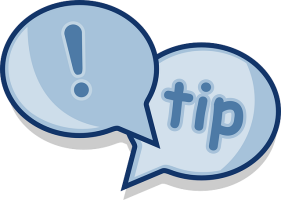 Poker can be a great career choice if you have the right skill set and are dedicated to the necessarily ceaseless learning experience. But choosing your poker scene is just as important as game, stakes and table selection.
Playing in a land-based casino is a good choice. The rules and rake are posted up front, and there's security cameras everywhere to make sure all is on the up and up. Online poker is also a great choice, so long as you only register with distinguished and reputable websites. Private games, on the other hand, can be hard to judge.
Potential Dangers of a Private Poker Game
If you aren't familiar with the setting, the players, or the people who are running the private table, you can't be certain that the game is legitimate. There are multiple ways you can be ripped off in private poker games, and some are a lot easier to detect than others.
Generally speaking, you should avoid any private games you aren't supremely familiar with. If you can't say that you trust the organizers 100%, you shouldn't be playing in their games. If you choose to do so anyway, here are a few things you should be aware of.
What is the rake rate?
In a private poker game, the owner or organizer can charge any amount of rake they want. Make sure you know what the rake rate is before you join in, and pay close attention to how much is actually being skimmed off the pots. Being blatantly charged too much is just as bad as being covertly charged more than the advertised rate.
Beware organized cheating.
It's not unheard of to see a private table rigged by those running the game. It could be anything as simple as collusion between players, to something as complicated as a rigged deck or inconspicuously marked cards. If you think any of these duplicitous activities are going on, don't make a fuss. Chalk it up to experience and walk away graciously.
Legal matters!
Reputation goes a very long way. Don't play in a private game that is illegal. If something goes terribly wrong, you'll have nowhere to turn to. Criminals could bust in and rob the game. Even worse, but not unheard of, the police could bust in and rob the game! You don't want to get caught up in something like that.
Avoid nosebleed stakes.
It's never, ever a good idea to play in unfamiliar private poker games for exorbitant stakes. If any of the above circumstances arise, it could devastate your financial situation. Even if the game is on the up and up, you should never play at stakes above your skill and/or bankroll level.
Play it smart.
The best option is to be smart about it and avoid private poker tables altogether. Only play in legitimate gambling halls. Visit land-based casinos and poker rooms, or play at reputable online poker sites. The competition might be a little harder to navigate, but the old adage couldn't be more true – it's better to be safe than sorry!
Party Poker Canada, the most trusted Canadian gaming destination, and our editor's pick for two years, now offers a wide variety of popular card games: from Texas Hold'em, to  Omaha, to 7 card stud, to Limit Hold'em and even casino games like blackjack. Play for fun, for free, or play for real, for real money that is ! Our editorial pick for 2020.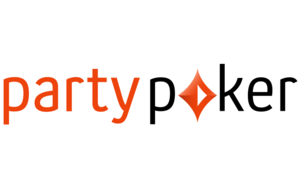 Canadian Poker Games