31 Oct
How Online Poker Rooms Make Money
Profitability of online poker rooms from a managerial perspective.

It's universally understood that casinos make a profit by enforcing a house edge on every game. The money players lose is the money casinos win. Poker doesn't work the same way. Players do not compete against the "house", as they in casino gambling; almost every other form of gambling, in fact. Bingo, lotteries, horse racing, sports betting—they all make their money by keeping a bettor's losses.
At a poker game, it's completely different. Each player competes against the other players at the table. They place bets in a pot, and the winner of the hand collects the pot. So where do live and online poker rooms make their money?
Profitability of Managing Online Poker Rooms
Live and online poker sites have no trouble 'raking in the profits'—pun intended. They collect a rake from every cash game, and fees from every tournament. Unlike casinos, which could have a good week, or a bad week, depending the fortuitous nature of their clientele in that time frame, poker rooms always pull in a tidy profit. The more players they cater to, the higher the yield.
Poker Rake
The rake is an amount of money collected from each pot in a poker cash game. The rake online poker operators collect can vary from one site to the next. It also varies by the number of players at the table, and the stakes at which they're playing.
The average rake is 5%. There should be a cap on it, too; a maximum amount of rake the operator is permitted to collect on any given pot. The cap size will increase with the stakes level. For instance, at PartyPoker, a $0.01/$0.02 NLHE game incurs a rake rate of 5% up to $1, whereas a $100/$200 NHLE game is raked at 5% up to $5.
It's always a good idea to compare rake rates at different poker sites to see which offers the best deal (lowest rake) on your preferred stakes and table size. However, it's also worth noting that the lowest rake isn't always the best value.
Poker Tournament Fees
In online poker tournaments, players don't wager their own money. Instead, they pay a specified amount to enter the tournament, and are each given an equal amount of chips to compete with. So, instead of raking each pot, the operator will tack a tournament fee onto the entry fee.
If you've ever entered a live or online poker tournament, you've probably noticed the cost of entry is separated into two amounts. Something like $10+$1, $100+$9, or $500+$30.
The first, larger number constitutes the cost of entry. This is the amount that goes into the overall prize pool, to be awarded proportionately to the highest finishing players. The second, smaller figure is the tournament fee. This is the amount the online poker room keeps for profit.
When Online Poker Sites Lose Money
There are two ways in which an online poker site can lose money.
The first, and most common, is when there simply aren't enough active players contributing to rake/tournament fees. Internet poker rooms have a lot of overhead. Nothing compared to live casinos, but the software and servers aren't free, and employees demand reasonable pay. If collective rake and fees aren't enough to cover that cost, poker sites can lose money and eventually go out of business.
The second loss comes from overlays—guaranteed tournaments that fail to attract enough players to cover the guaranteed prize pool. If a $100k GTD tournament has a $100 entry, and only 500 players register for it, that's only $50,000 going into the prize pool. The operator has to cough up the other $50,000 t cover the guarantee. This is why smaller online poker sites can't offer high-paying guarantees. It's just too risky.
Party Poker Canada, the most trusted Canadian gaming destination, and our editor's pick for two years, now offers a wide variety of popular card games: from Texas Hold'em, to  Omaha, to 7 card stud, to Limit Hold'em and even casino games like blackjack. Play for fun, for free, or play for real, for real money that is ! Our editorial pick for 2022.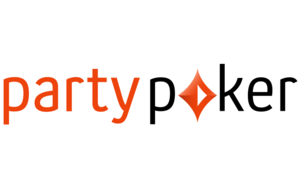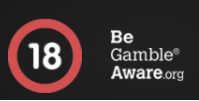 (Reminder to Gamble Responsibly)