19 Oct
Rise of Guillaume Nolet Poker in Canada
French-Canadian Guillaume Nolet dominating live poker in 2018.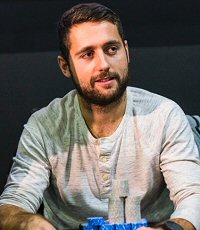 Does the name Guillaume Nolet ring a bell? If you play poker in Canada, it should. He's been playing live and online poker for at least five years, but his presence on the live felt has become palpable in 2018, scooping six cashes for over US $141,049 (CA $149.6k) since February.
His action this year accounts for one-third of his lifetime live career winnings, and includes his largest live cash to date. Since November 2013, Guillaume has raked in US $327,745 (CA $429,752). His highest win on the live circuit was achieved right here on Canadian soil on April 24, 2018. Nolet finished 9th in the PartyPoker Millions North America at the Playground Poker Club in Kahnawake, pocketing CA $150,000 for his tremendous efforts.
That led us to look deeper into the career of this rising French-Canadian poker star. And what we found was his online poker prowess, under the moniker "Nolet20", has been inciting fear in the hearts of his opponents for much, much longer.
Guillaume "Nolet20" Nolet
Unfortunately, the winnings of Nolet20 are not tracked, making it impossible to conclude just how much this prodigious poker player has raked in on the virtual felt. However, some of his biggest scores made headlines over the years, adding up to well over CA $1.5 million.
He first gained notice in July 2015 with a big win at the PokerStars MicroMillions $22 Main Event, which netted him his inaugural 1st place routing and an impressive take-home pay of US $89,854 (CA $117,820). He then used the winnings from that score to buy into the main event of a much pricier tournament, the $5,200 PokerStars World Championship of Online Poker (WCOOP).
Nolet whittled his way onto the final table of that event, where talks of chopping the pot began immediately. It wasn't until the final four players remained that a deal was struck—one that Nolet demanded a high price for, being the chip leader at the time. That deal earned him a smooth US $1,223,000 (CA $1.6 million) as he finished runner up to "Coenaldinho7", who scooped US $1.3mm.
Getting to Know Guillaume Nolet
In an interview following that epic online poker showdown, Nolet shed just a bit of light on who he is as a French-Canadian poker player. It was assumed at that time that he was more of an online poker player than anything—after all, he'd just collected a phenomenal million-dollar score. But Guillaume cleared that right up, stating that he is, first and foremost, a live poker player. It has nothing to do with value, but rather preference. He finds live poker—both cash games and tournaments—to be more enjoyable than online play.
Guillaume first began playing poker as a member of the Canadian Armed Forced. He and his fellow recruits would get together for $5 games during breaks. It didn't take long for Nolet to realize a natural talent for the game, after which he began playing in live poker venues around Canada.
What's the secret to his success? Nolet says he has a routine before heading to the tables, and believes it's his unwavering commitment to that routine that helps him stay focused on the task at hand. He begins with a fitness workout or other physical activity early in the day, follows that with a nutritious meal, and ends by taking a moment to meditate before the game.
Considering the recent rise in Guillaume Nolet's performance in 2018, I have no doubt we're going to see a lot more of him in the months to come. He'll surely make an appearance at the Playground Poker Club later this month for the 2018 WPT Montreal, kicking off October 26 and wrapping up with a $5.3k Main Event worth $5,000,000 GTD.
Party Poker Canada, the most trusted Canadian gaming destination, and our editor's pick for two years, now offers a wide variety of popular card games: from Texas Hold'em, to  Omaha, to 7 card stud, to Limit Hold'em and even casino games like blackjack. Play for fun, for free, or play for real, for real money that is ! Our editorial pick for 2020.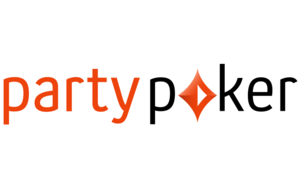 Canadian Poker Games