18 Oct
Going South: USA Online Poker Legal Climate
Heading south for the winter? Check out the current landscape surrounding US online poker laws.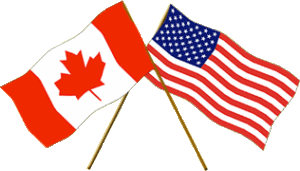 I'm not a big traveler myself. I have no fear of planes, nor do I detest road trips. I'm just more of a home body. But I know some of my fellow Canadians do like to travel south to the United States, whether it be on holiday, for the warmer winter weather, a good live poker tournament, whatever.
If you're like me, you take your online poker wherever you go. Mobile devices are great for this. But US online poker laws offer none of the flexibility we have here in Canada. In most states, it's illegal. In a few, you can play online poker to your heart's content, but only at specific websites.
Today, we'll take a brief look at the online poker climate in the US, so you'll know where, and with whom, you can play poker, without breaking any laws.
US States with Legal Online Poker
There are, at the moment, just four US states where online poker is legal and regulated. They include Delaware, Nevada, New Jersey and Pennsylvania.
Delaware: About 800km due south of Ottawa, ON is Delaware, where there are three online poker sites operating under state regulation. They are accessible on the websites of Delaware Park, Dover Downs and Harrington Raceway, or via their corresponding mobile poker apps.
All player bases are networked together and powered by the 888Poker platform. That's good news for Canadians, most of which are already familiar with the 888 brand. It's one of the most popular internationally regulated and Canadian-facing operations in the world.
Nevada: If you're heading to Las Vegas, about 3,200km south of Vancouver, BC, you'll get a chance to play on the official online poker home of the World Series of Poker, WSOP.com. This one is also powered by 888Poker, and shares its player base with all three legal poker sites in Delaware. Nevada also hosts RealGaming.com, but the traffic is abysmal—don't bother.
New Jersey: There's a lot of action to be had at New Jersey online poker sites, available about 1,100km south of Montreal, QC. There are seven of them currently active, including 888Poker, Borgata Poker, Pala Poker, Party Poker, Play MGM, PokerStars NJ, and WSOP.com.
The 888Poker and WSOP brands share their player pools, but only within New Jersey (not across Delaware or Nevada state lines). Party Poker, Borgata Poker and Play MGM share players as well, all running on the same bwin.party poker engine. Pala Poker and PokerStars NJ operate stand-alone poker sites. Boasting the WSOP brand, 888 harvests the vast majority of traffic here, as well.
Pennsylvania: While the laws are in place to launch legal online poker here, sites are still applying for licenses and preparing their systems. To date, no online poker rooms are open for business yet. Once they are, however, Pennsylvania may be the most accessible destination for Canadians, approximately 160km south of Niagara Falls, ON, or 280km south of Toronto.
US Online Poker Illegal Everywhere Else
The other 46 US states do not regulate online poker. Some are considered gray areas, where others expressly prohibit the activity. Either way, I don't recommend playing online poker from any other US location outside of the states listed above.
There are online poker sites that will accept players from many US states that fall into a 'gray area' of the law; places where it's not specifically legal or illegal. In fact, Canada falls into a similar gray area. However, there's a big difference between the two.
Poker sites regulated in European jurisdictions where the highest regulatory standards are upheld are able to accept Canadian players. They are not able to accept players in the US. This means you would have to play at a website licensed by some other, untrustworthy and disreputable licensing authority. You'd be much better off taking a break from online poker while your down south than taking a risk like that!
Party Poker Canada, the most trusted Canadian gaming destination, and our editor's pick for two years, now offers a wide variety of popular card games: from Texas Hold'em, to  Omaha, to 7 card stud, to Limit Hold'em and even casino games like blackjack. Play for fun, for free, or play for real, for real money that is ! Our editorial pick for 2020.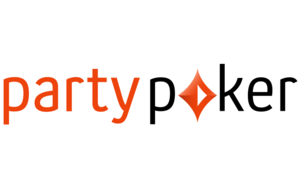 Canadian Poker Games