17 Oct
2018 Top 10 Poker Sites by Player Base
Sifting through the top 10 largest online poker sites in 2018.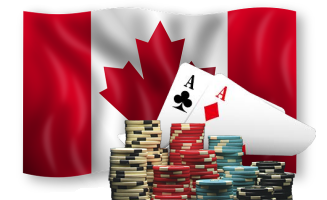 Choosing a new online poker room can be a tough decision for Canadian players. First and foremost, you want a reputable operator that won't abscond with your bankroll on a whim. That means you need to look at the largest poker sites—the ones that have been around long enough to attract, and retain, a substantial player base.
There are plenty of other factors you could go by, but size does matter, and it can help you narrow down your selection pretty easily. So, today we're going to look at the top 10 largest online poker rooms in the world, and show you how to narrow that list down to just a few choices.
2018 Top 10 Poker Networks by Player Volume
Please bear in mind that player volumes can fluctuate remarkably in a short period of time. If one website is hosting a big promotional tournament, you can expect more players to flock there, even if only for a week or two. This list is current as of October 17, 2018. Odds are, it will change before the month is out, thanks to promotional campaigns like the upcoming PartyPoker $3.4M GTD Monster Series.
#1 PokerStars
#2 IDNPoker
#3 PokerStars Europe
#4 Winamax
#5 PartyPoker
#6 GGPoker
#7 PaiWangLou (Bodog)
#8 888Poker
#9 Winning Poker
#10 iPoker
Process of Regional & Lawful Elimination
The fastest way to narrow down that list is to look at who does, does not, and should not, accept Canadian players. We can instantly remove IDN, PokerStars Europe, Winamax, GGPoker, PaiWangLou and Winning Poker from the list. These operators exclusively cater to players in Europe, Asia and/or the USA—not Canada. With that done, our list is already cut by more than half.
Next, we need to count out PokerStars. Although it's ranked number one in online poker player volume, this website dances directly upon the fine line between legal and illegal in the Canadian market. If you happen to remember any of the details of the US crackdown on PokerStars in 2011, forever known as the Black Friday of Online Poker, you'll steer clear of this one.
Which leaves us with just three choices…
#1 PartyPoker
#2 888Poker
#3 iPoker
Software – Proprietary or Network?
There are two types of poker platforms—proprietary and network-based. A proprietary software is one that operates on its own. PartyPoker and 888Poker fall into this category. A network-based software is one that shares its platform with a range of operators, aka skins, as the iPoker Network does.
The plus side for networks is that associated poker rooms can build more traffic, making them look at lot larger than they really are. iPoker is currently made up of 18 poker skins. Together, they draw enough players to make the top 10 list of largest online poker sites. Separately, however, they don't attract very many players.
When a proprietary-based, stand-alone poker site is able to attract enough players to make the top 10 list, it's a rather impressive feat. This speaks volumes towards the reputation of those sites, bringing us to our final selection…
#1 PartyPoker
#2 888Poker
The Choice is Yours – Flip a Coin?
There isn't much that separates these final top two poker sites for Canadian players. Both are distinguished pioneers of the iGaming industry. Both offer a good selection of games, stakes and tournaments, with regular promotions and valuable loyalty rewards. The difference in activity is negligible, with only about 200 players separating them in terms of 7-day averages.
You really could flip a coin here and not go wrong with the outcome. If you'd like to have a closer look at what these operators have to offer, take a few moments to read our comprehensive, unbiased and up-to-date poker reviews, specifically geared towards Canadian players:
Party Poker Canada, the most trusted Canadian gaming destination, and our editor's pick for two years, now offers a wide variety of popular card games: from Texas Hold'em, to  Omaha, to 7 card stud, to Limit Hold'em and even casino games like blackjack. Play for fun, for free, or play for real, for real money that is ! Our editorial pick for 2020.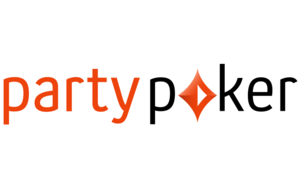 Canadian Poker Games