17 Sep
Online Poker Qualifiers to Live Events
Living the dream through qualifiers to live poker events.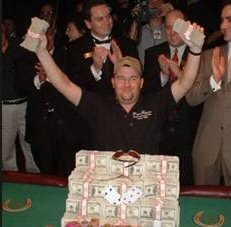 Did you ever hear of the 'Moneymaker Effect'? It's a term that refers to the phenomenal experience of famed poker player Chris Moneymaker, winner of the 2003 World Series of Poker Main Event. His journey began at an online poker site, where he bought into an $86 satellite tournament. Winning that event earned him a seat in the $10,000 main event, which he went on to conquer for $2.5 million.
Within days of his WSOP victory, online poker sites saw immense growth in their player numbers. Everyone wanted to be the 'next Moneymaker'. More operators began teaming up with live poker event organizers, and it steamrolled into what we now know as the Moneymaker Effect.
Entering Qualifiers to Live Poker Events
Qualifiers and satellites are all the rage online. Many of them start as low as $1. Some are actually free, entered with poker points accumulated for playing real money cash games and tournaments.
Qualifiers can generally be found under a special tag in the tournament lobby. Look in the filtering options for qualifiers / satellites, then scroll through the options. You can index them according to buy-in to see the cheapest events first.
Not all internet poker sites offer qualifiers, though. 888Poker is teamed up with WSOP, so you'll find lots of qualifiers to everything from WSOP Circuit events to the WSOP Main Event on their poker site. PartyPoker is a partner of the World Poker Tour, offering qualifiers to events right here in Canada, and pretty much everywhere else in the world the WPT travels.
Qualifiers vs. Satellites
While they may look similar, there's a big difference between qualifiers and satellites. A qualifier tournament is one that grants a seat into another qualifier or satellite. A satellite tournament is one that awards a seat directly into a live poker event.
Players often choose to compete in qualifier events because they are proportionately less expensive. For example, you could pay $1 to enter a qualifier, where the top 10% win a seat into a $10 qualifier. The top 10% in that qualifier might win a seat into a $100 satellite, where the winner takes a seat in a major land-based tournament, like the $5k WPT Montreal Main Event, or $10k WSOP Main Event.
To put it simply, qualifiers take consecutive wins, to reach the goal, while satellites are the final step before reaching the live stage.
Furthermore, qualifiers are most often played as Sit'n'Go tournaments (SNG), whereas satellites are usually scheduled, multi-table tournaments (MTT). An SNG has no scheduled start time. The moment enough players are registered to fill the table(s), the tournament begins. In a $1 single-table SNG, only the last player standing will move on. In a 3-table SNG, the top 3 would move on, and so forth.
MTT satellites are held on a strict schedule. All players who win a qualifier into the event are pre-registered and must be logged on, ready to play, when the satellite starts. Make sure you know the complete schedule before hitting up the qualifier events.
Live Poker Event Prize Packages
When you win a seat in a major live poker event, the prize package should come with everything you need to get to the venue and play in the tournament. This includes airfare and hotel accommodations, if necessary, the event buy-in and fee, plus some spending cash for meals and whatnot. Be sure to check the complete terms before entering online poker qualifiers to live events.
Party Poker Canada, the most trusted Canadian gaming destination, and our editor's pick for two years, now offers a wide variety of popular card games: from Texas Hold'em, to  Omaha, to 7 card stud, to Limit Hold'em and even casino games like blackjack. Play for fun, for free, or play for real, for real money that is ! Our editorial pick for 2020.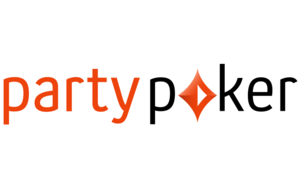 Canadian Poker Games