11 Sep
Are Poker Books still Good for your Game?
The value of poker books in the digital age.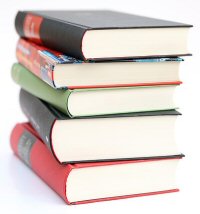 In previous generations, the spread of poker knowledge was primarily achieved through books. Professional players and mathematicians wrote complete guides to poker variants, hand calculations, odds calculations, how to read poker tells, and everything else considered valuable to a player's strategic arsenal. Times have changed a lot since then.
Now, we have access to the information highway. Anything and everything can be found on the internet. Not many pros write books anymore. They write blogs. They do videos and podcasts. They run training websites, where players pay a subscription to ascertain the superior knowledge of their mentors.
But the internet is also known for providing bad information. The fact that anyone can publish anything creates a frenetic information overload. Who's to say what is and isn't reliable? I could tell you to snap-shove your stack every time you look down at pocket aces. Would you trust me? Probably not, and with good reason. Every hand should be played situationally; not based on hole card value alone.
The Value of Poker Books in the Digital Age
Thanks to modern technology, most people don't buy books for informational purposes anymore. Mysteries, crime dramas, romance novels—science fiction is still quite popular. But if it's factual knowledge one seeks, most people simply turn to the internet. And as I eluded to above, you can't trust everything you read online.
Sure, poker guides can be expensive, and they do become outdated over time. But knowing where your information is coming from, and basing its value on the relevant success of the author, is something most online poker strategies can't provide.
David Sklansky's Theory of Poker (2004), Doyle Brunson's Super System (1979) and Super System 2 (2009), Dan Harrington's 3-volume series, Harrington on Hold'em (2004, 2005, 2006); none of these were written in the last decade. Does this mean they're irrelevant? In some ways, yes, but not entirely.
These books can provide players with a whole new perspective on the game; concepts they may have never considered, or merely overlooked, due to the constant evolution of poker. They teach fundamentals, unique observations, situational challenges and simple ways to overcome all the negative emotions that come with bad beats and long hours of play—things that less experienced players would do well to learn early.
These come highly recommended, but should be combined with more modern books. Alexander Fitzgerald's Exploitative Play in Live Poker (2018) details effective techniques in use today. Kevin Bailey's 3-part series on Poker Math (2018) is a quick but fantastic read (and unabridged audiobook), best suited for anyone who doesn't already have a strong propensity for mathematics. Fedor Holz's Primed Mind isn't a book at all, but a mobile app that teaches revolutionary techniques in poker mindfulness.
Internet Resources can be Equally Valuable
All of the information found in these books and programs can also be found online. Many people who utilize them will publish paraphrased online poker strategies on the individual topics (so as to avoid copyright infringement). The problem comes when more and more people—many who don't even play poker—read those strategy articles, then regurgitate the information time and again. Rarely does it contain the same chemistry or depth as the original. And this makes up at least 90% of the online poker advice you find today.
The key to using the internet to gain poker knowledge is to trust the source. This is why subscription-based training sites, run by seasoned poker pros, are so much more valuable than free context materials. Again, you're faced with the option to pay for instruction, or cross your fingers and hope for the best with free internet guides.
Party Poker Canada, the most trusted Canadian gaming destination, and our editor's pick for two years, now offers a wide variety of popular card games: from Texas Hold'em, to  Omaha, to 7 card stud, to Limit Hold'em and even casino games like blackjack. Play for fun, for free, or play for real, for real money that is ! Our editorial pick for 2023.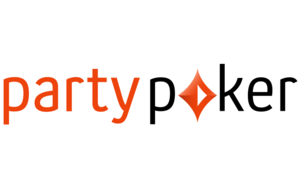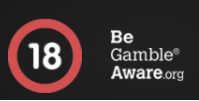 (Reminder to Gamble Responsibly)