8 Sep
Quick Guide to Online Poker Lobbies – Don't Panic!
Familiarize yourself with navigating online poker lobbies.
I remember years ago the first time I traveled by airplane. I was flying out of, and into, two major airports. Thousands of people milling about, terminal after terminal, security checks at every turn. It was one of the most intimidating experiences of my life. This was the experience I was instantly reminded of the first time I used an online poker site.
Navigating the online poker lobby can be truly intimidating for first-time users. There are so many options, so many tabs, and almost everything is identified by an abbreviation. The best advice I can give you is to take your time. Get to know the layout. And above all, DON'T PANIC!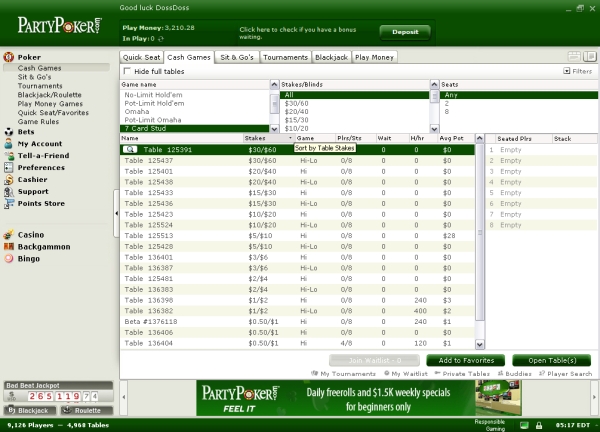 The lobby is your gateway to everything the online poker site has to offer. You can access your account, check on the progress of a bonus, and deposit or withdraw in the cashier. These sections are easy to figure out, with basic instructions provided right on the screen. The scariest part is going to be trying to figure out the expanse of information in the games menu.
Navigating Online Poker Lobbies for Games
Every online poker lobby is different in some way, but for the most part, they are all the same. They are divided into major sections, including Cash/Ring Games, Sit n Go Tournaments (SNGs) and Multi-Table Tournaments (MTTs), then sub-divided into more specific areas from there.
Take some time to investigate each of these and familiarize yourself with the lobby. If you find it confusing, don't worry. Almost every major operator now provides a Quick Start option that's especially useful for new players.
Quick Start for Cash Games
When you choose the Quick Start / Quick Seat option, you'll be asked to input a few simple choices. What game do you want to play (Texas Hold'em, Omaha, etc.)? What limit do you want to play (NL=No Limit, FL=Fixed Limit, PL=Pot Limit)? You'll be asked what stakes you want to play for, often ranging from $0.01/$0.02 up into the hundreds. Finally, select how many players you want to compete against.
Once all the information is provided, simply press the Okay or Submit button, and you'll be whisked away to an open table that meets all your criteria; assuming there is one.
Quick Start for SNGs
This works basically the same way, but is designed for quick entry to sit n go tournaments—the ones that start as soon as enough players register. For these, you'll need to enter the game of choice, desired buy-in, and number of players.
Instead of registering you for the tournament, you'll be shown a list of filtered results that meet the criteria. You'll be able to see how many players are currently registered for each, then choose the one you'd like to join. Once you click on it, you'll still need to press the Register button to join. You'll be able to unregistered from the tournament right up until the moment all seats are full.
You'll Catch On In No Time
The Quick Starts alone are enough to familiarize you with most of the search and filter options. Before you know it, you'll have no trouble navigating online poker lobbies. Filtering options will become your best friend. You can choose cash games, SNGs, MTTs, poker variants, stakes ranges, table sizes and more.
Most poker sites will even allow you to set your favorite game types, then use the corresponding tab to see only the types you prefer to play. It's not nearly so difficult as it all seems on your first go. So, please, don't panic. Take all the time you need to familiarize yourself with the lobby, and you'll catch on in no time.
Party Poker Canada, the most trusted Canadian gaming destination, and our editor's pick for two years, now offers a wide variety of popular card games: from Texas Hold'em, to  Omaha, to 7 card stud, to Limit Hold'em and even casino games like blackjack. Play for fun, for free, or play for real, for real money that is ! Our editorial pick for 2020.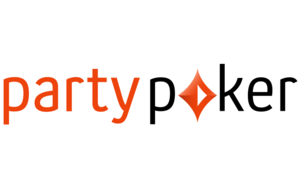 Canadian Poker Games