31 Aug
Live Poker vs. Online Poker
Is playing online poker really better than playing live?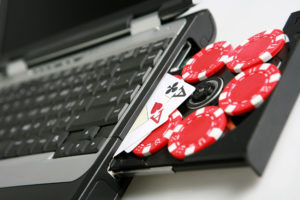 Poker is poker. Whether you prefer Texas Hold'em, 7 Card Stud, or a more traditional game of 5 Card Draw, the rules of each game won't change between live and online formats. In this way, one could argue that there's really no difference between playing live or over the internet. But anyone who's participated in both venues will tell you there's quite a few distinctions.
Some are viewed as positives, and other negatives. As for which is better, that's not for me to decide. Each player has his or her own preferences. Some adapt better to the psychological skillsets of live play, while others perform better behind the mask of a computer or mobile device.
We'll take a brief look at the most prominent differences between live and online poker. You can decide for yourself which suits you best.
The Live Poker Scene
There's a certain ambiance, a distinct atmosphere, dare I say je ne sais quoi, that exists in the live poker realm. The sense of camaraderie among players seated around the felted table is something online poker simply can't provide. It's not always a pleasant milieu—have you witnessed the wrath of Mike Matusow?—but it's always an interesting one.
Playing in person also affords the opportunity to read your opponents' physical behavior. The twitch of an eyebrow, the hint of a curling lip. Every observable expression can be a read to evaluate strength or weakness. Today's live poker pros are highly adept at recognizing and exploiting the slightest change in behavior. This could work to your advantage, but is often a bane for less experienced players.
Live games also allow players to walk away with their winnings in hand via the cashier cage. Those who play online can expect to wait a few days for a withdraw to process and reach their bank account.
Benefits of Online Poker
The most obvious advantage to playing poker online is the sheer convenience of it. Anytime, anywhere, there's always a game to be found. Most internet poker rooms operate on an international level. Even in the middle of the night when everyone else in your home country is sleeping, there are plenty of active players on the other side of the world.
Anonymity is another perk. No one knows who you are; whether you're a professional grinder or a casual dabbler. This makes it much harder for your opponents to figure out your game in a short period of time.
The stakes can be a lot more beneficial in the online realm, as well. With live poker, you abide by the casino's schedule. Recreational players will have no trouble finding a cheap micro-limit cash game online, the same as high-rollers can enjoy nosebleed stakes at all hours.
It's not just for cash game players, either. Tournament lovers looking for instant action can jump into SNGs just as quickly. Scheduled tournaments also offer a wider range of buy-ins and guarantees, without the need to travel the country (or world) to follow the biggest tours. Most online poker sites offer their biggest guarantees every weekend, like PartyPoker's $300k Title Fight, and 888Poker's $100k GTD Mega Deep, both held every Sunday.
Reading your opponents won't be so easy, since you can't see them, but countless online poker pros have been able to deduce the strength or weakness of others based entirely on things like hesitation and bet sizing. It definitely takes some getting used to, but with enough practice and dedication, the internet can be a great place to get your poker game on.
Party Poker Canada, the most trusted Canadian gaming destination, and our editor's pick for two years, now offers a wide variety of popular card games: from Texas Hold'em, to  Omaha, to 7 card stud, to Limit Hold'em and even casino games like blackjack. Play for fun, for free, or play for real, for real money that is ! Our editorial pick for 2020.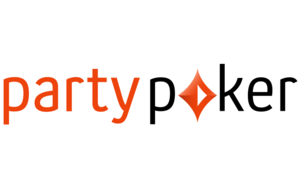 Canadian Poker Games