23 Aug
Profiling the Comprehensive Skill Set of Canada's Alan Ari Engel
Alan 'Ari' Engel Canadian Poker Player Profile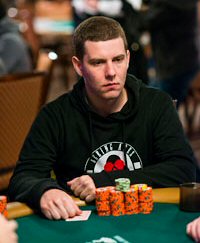 Anyone can play the Texas Hold'em. All it takes is basic knowledge of the rules, a few willing participants, and enough money to buy in to the table. But very few can play at the level of one of Canada's most famous poker pros, Alan Engle.
Known as 'Ari' to his friends and fellow poker players, his skills are so highly evolved, so intuitive, so thoroughly comprehensive, he's one of the most feared competitors in the world. Although he's been playing for more than a decade, these aren't skills he took years to cultivate. Engel has been dominating the live and virtual felt from the start, and has yet to slow his pace.
Canadian Poker Pro Alan Engel
Born September 5, 1983 in Toronto, Ontario, Alan Engel and his two younger siblings, one brother and one sister, have been world travelers all their lives. Just months after his birth, Alan's father, a rabbi, and mother, a Jewish teacher, packed up their belongings and moved to South Africa. Three years later, they moved to Australia, then Israel, then the US State of Maryland.
Engel graduated high school in Chicago, Illinois before moving back to Israel for another year. When it was time to leave the nest, he headed back the US to attend college at the Stern School of Business in New York City. That's where his love for poker was first ignited.
Engel was a dedicated student. His roommate, future WSOP bracelet winner Andrew Brown, was not. Ari became fascinated watching Brown play online poker. He got a lot of tips from his roommate, and began to understand his thought process while playing. His poker tutelage ended when Brown dropped out of college to pursue poker. Engel remained ardent in his studies, only playing low stakes home games with fellow students until graduating with a business degree.
That's when he signed up his fist online poker account; a choice that would forever change his life.
Online Poker Career as "BodogAri"
Alan signed up his first account with Bodog Poker; a site he'd learned about during all those college home games. He chose the unadventurous but effective nickname "BodogAri", and instantly found himself crushing the $2/$4 NLHE cash games. After just 10 days, Engel was making so much money that he quit his day job and became a full-time poker player.
As someone who's always poured every ounce of energy into his life goals, Ari devoted himself 100% to his full-time online poker career. The dividends came quickly. In 2006, he won the PocketFives Triple Crown Award twice. This is no easy task for any poker pro. It requires winning three online poker tournaments, with minimum $10k buy-ins, on three separate online poker networks, all within a 7-day period. He won the award again in 2012.
His total online poker earnings to date exceed $7 million. In February 2018, he attended the American Poker Awards where he was honored with the esteemed PocketFives Legacy Award.
Engel's Live Poker Tournament Career
Immediately after college, Ari Engel moved to Las Vegas, where he began competing in major live tournaments like the WSOP, LA Poker Classic, Bellagio Cup and Borgata Poker Open. He was cashing regularly in these events from 2006 to 2011, but his main focus was still geared towards online poker. When Black Friday struck, his access to internet games was cut off. Although he moved back to his original hometown of Toronto to continue playing online, his focus on the live scene became much more intense.
Engel cashed 22 times in live tournaments in 2012, far more than he'd ever experienced in a single year playing live. If that weren't phenomenal enough, he nearly doubled that in 2013 with 42 cashes. He collected another 26 in 2014, 33 in 2015, 48 in 2016, and 36 in 2017. He already has 34 cashes in 2018 at time of writing.
Along the way, Engel has cashed in 109 WSOP events, earning 9 WSOP circuit rings, but no bracelet yet. He has no WPT or EPT titles under his belt either, but he did take down the 2016 Aussie Crown Millions for A$1.6 million.
Ari's current live tournament career earnings add up to US$5,880,705. At just 34 years old, and with no sign of slowing down, he's got a great deal of potential to climb the all-time money list. As for Canadian poker pros, he's already the #12 highest earner in the country.
Alan Engel's Unique Poker Philosophy
The world's best poker pros are often a unilateral breed. They all exhibit superior skills for the game. They are willing to take significant risks to reach their goals. They grind their way up the ladder, working diligently to increase their bankroll. Engel meets this criterion in some ways, but not all.
What sets him aside from so many poker players—one of the reasons he believes he's been so successful—is the diligent protection of his bankroll. Ari will not invest any significant portion of his funds to compete in a tournament. He describes himself as a bankroll nit; an unadventurous player who assess the valuation of every tournament before investing.
He may be rolling in profits, but he's no high-roller. This could be one reason he's won so many less-expensive WSOP Circuit events, but has no WSOP bracelets in his trophy case. Engel would rather win a qualifier to a costly event than put up the full cash value. Clearly, the Canadian poker pro's philosophy works, proving that tight bankroll management can be a critical aspect to ultimate success on the live and online poker felt.
Party Poker Canada, the most trusted Canadian gaming destination, and our editor's pick for two years, now offers a wide variety of popular card games: from Texas Hold'em, to  Omaha, to 7 card stud, to Limit Hold'em and even casino games like blackjack. Play for fun, for free, or play for real, for real money that is ! Our editorial pick for 2020.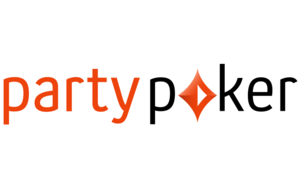 Canadian Poker Games