14 Aug
Famous Canadian Poker Pro turns to GTO Poker Strategy
Game Theory Optimal: The New Canadian Poker Way?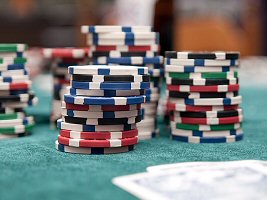 There have been countless effective poker strategies utilized by the top pros since the dawn of card games. If there's one thing most professionals can agree on, it's that the efficacy of each strategy only possess a limited life span. Once the younger generation figures it out, the older generation that employed it so well gets knocked down a peg.
We've seen this happen to a lot of the world's best poker players just in the last few years. Since the dawn of the new millennium, the 'Exploitative Strategy' prevailed for all who studied its most advantageous intricacies. Now, those who reigned supreme in exploitative game play are finding their bankrolls harder to manage, and it's all thanks to the rise of a new, arguably superior poker strategy known as…
Game Theory Optimal (GTO)
The use of game theory is nothing new to the world of professional poker. However, it's taken on a skewed meaning in recent years, where math and psychology undertake a whole new level of evaluation. GTO is a precision view of the mathematics behind the game, thinking in terms of ranges and probabilities, rather than structuring bets solely on statistical results.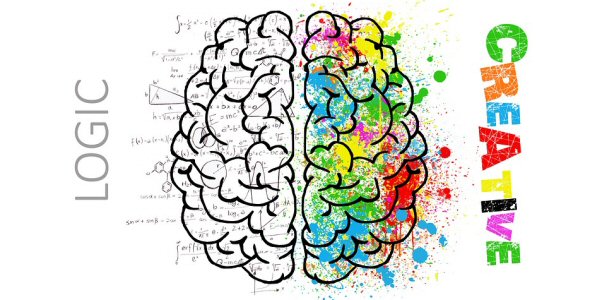 It gives players an exact valuation of their hand in any given situation, presenting a specific action, or bet size, to capitalize on the circumstance. GTO is, more than anything, the quintessential defense to exploitative poker strategies; widely regarded as the 'Unexploitable Strategy'.
GTO strategies are clearly gaining popularity in the professional poker realm. They have helped today's rising stars bank millions of dollars in very short periods of time. German poker pro Fedor Holz is a perfect example, exhibiting GTO skills that earned him over $18,000,000 in just 14 months.
German players seem especially keen on the concept. Like Holz, fellow German pros Steffen Sontheimer and Stefan Schillhabel saw ultimate success in the high roller arena while applying GTO theory. And just recently, the rest of the world began taking notice.
Daniel Negreanu Most Famous Canadian Game Theorist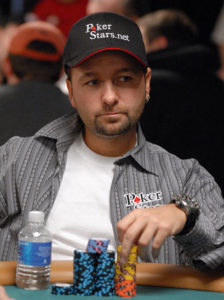 Everyone with any knowledge of the poker community knows the name Daniel 'KidPoker' Negreanu. He is one of the top poker professionals in the world. Hailing from Toronto, Ontario, the 44-year-old poker phenom has been routing the competition for more than two decades. He spent several years atop the Poker All-Time Money List before his $39.6mm cash earnings were finally superseded by Justin Bonomo, thanks to the American's $10mm Big One for One Drop win at the 2018 WSOP.
Last year, Daniel Negreanu noticed a shift in the tides of his favorite tournaments—high rollers. Where he was once a regular casher in such events, a small group of players were suddenly dominating all the nosebleed tournaments. He knew then and there that he had to change something about his game, or his days as a consistent winner would soon be over.
Back to School for Canada's KidPoker
In an interview with PocketFives in December, 2017, Daniel explained his decision to go back to poker school.
"I've been playing poker 20 years, so I know the difference between running bad and playing bad or being outclassed," he said. Negreanu went on to describe his situation as the latter. He was being outclassed. He saw no value in focusing on that, instead choosing to focus on "the little spots" that he was being outplayed in.
Negreanu admits that learning a completely new—some would say totally opposite—poker strategy was no simple task. It wasn't easy walking into a coaching session as the best Canadian poker player in the world, and feeling like a complete dunce when he couldn't hardly understand what they were trying to teach him.
It was intimidating, to say the least. It took hours of study before he finally got the concept behind it all. Not the whole GTO kit-and-caboodle; only the concept of its use.
"I've been thinking 100% exploitatively, just do things based on what your opponents perceive of you," he told PocketFives. "Learning how to come from a more game theory baseline was totally alien to me."
GTO Poker Strategy Gets a Thumbs Up
KidPoker has been employing Game Theory Optimal throughout 2018, and it's clearly served him well. He's got 13 major tournament cashes under his belt already, banking over $4.3million. That includes a 2nd place finish in the 2018 Super High Roller Bowl in May for $3,000,000.
Whatever he's doing, it's obviously working. He's nearly doubled his 2017 earnings already, and there's a long way to go—and a lot more prestigious high rollers to dominate—before the year is out. No doubt, many more famous Canadian game theorists will surface in the next few years. Then, before we know it, a new poker strategy will come along, and the cycle will repeat itself…
Party Poker Canada, the most trusted Canadian gaming destination, and our editor's pick for two years, now offers a wide variety of popular card games: from Texas Hold'em, to  Omaha, to 7 card stud, to Limit Hold'em and even casino games like blackjack. Play for fun, for free, or play for real, for real money that is ! Our editorial pick for 2023.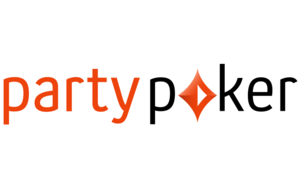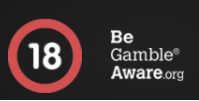 (Reminder to Gamble Responsibly)