8 Aug
Comparing the Top 3 Lowest Rake Canadian Poker Sites
Play at Canadian poker sites with lowest rake for maximum ROI.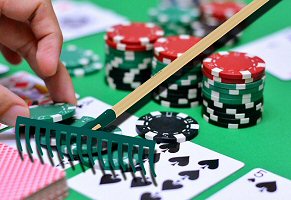 Playing online poker for profit isn't just about being the most skilled player on the virtual felt. It's about utilizing every tactical advantage available to you. Employing the perfect EV+ strategy and psyching out your opponents are crucial components to being a consistent winner, but one should never overlook outward opportunities to increase your return on investment (ROI).
Ever poker cash game, online or on land, charges a rake, or commission, from the pot. This directly affects your ROI. The more the poker room collects in rake, the less you win overall. Online poker sites are a lot more competitive in this area than the land-based variety. Thus, it's imperative that you play at the lowest rake Canadian poker sites to get the best bang for your buck.
Briefing: What is Poker Rake?
The poker rake is the small commission poker operator's collect from a pot. This is the only profit they make from cash games, since players are competing against one another, not the house, as in other casino games.
The average poker rake across online and land-based poker rooms is 5%. This rate can vary substantially, depending on the limits (fixed limit, no limit, pot limit) and stakes, as well as the number of players participating in a hand. The rake taken is based on the size of the pot following each completed round of betting.
In the comparison chart below, you'll notice some limits/stakes have a "Max" rake, and others are listed as "Up to" a specific amount. A "Max" rake means that this is the maximum rake taken, regardless of the number of players at the table (2-10). Rakes listed as "Up to" have a lower cap for less players, and a higher cap for full tables. This is important if you intend to compete in heads-up games, where the cap may be lower.
The combination of rake percentage and cap should be noted, because sometimes, a higher rake percentage can still be a better deal when the cap is lower. For example, 888Poker, PartyPoker and Betsson Poker each collect 5% rake at FLHE micro-stakes, but Betsson has the lower cap of 30¢, making it the better choice for this limit/stake.
Canadian Poker Sites with Lowest Rake
We've combed over the rake schedules of the most reputable online poker rooms where Canadian players are accepted. The following charts depict the rake rates of popular game limits and stakes from the top three lowest-rake poker rooms.
All of the poker sites in the comparison chart below abide by the standard 'No Flop, No Drop' rule. This means that if a hand does not go on to see a flop (i.e. everyone folds, resulting in a winner before the first three community cards are ever played), no rake is taken from the pot.
Note that some sites are better in some areas. For example, Micro-stakes NLHE and PLO players will find the best rake deal at Betsson Poker, whereas players draw greater value from 888Poker in mid stakes FLHE games.
Game/Limits
888Poker
PartyPoker
Betsson

FIXED LIMIT STATKES

FL Micro Stakes
2¢/4¢ – 5¢/10¢
5%
Max 50¢
5%
Max 50¢
5%
Up to 30¢
FL Low Stakes
25¢/50¢ – $1/$2
5%
Max $1
5%
Max $1
5%
Up to $1.50
FL Mid Stakes
$15/$30 – $30/$60
2.5%
Up to $3
5%
Up to $3
5%
Up to $3
FL High Stakes
$100/$200 and Up
$3
Flat Rake
1%
Up to $5
5%
Up to $3

NO LIMIT & POT LIMIT STAKES

NL & PL Micro Stakes
1¢/2¢
6.25%
Up to $4
5%
Max $1
5%
Up to 6¢
NL & PL Micro Stakes
2¢/4¢ – 3¢/6¢
5.88%
Up to $4
5%
Max $1
5%
Up to 12¢
NL & PL Low Stakes
10¢/20¢ – $1/$2
5%
Max $4
5%
Max $3
5%
Up to $3
NL & PL Mid Stakes
$5/$10 – $25/$50
5%
Up to $5
5%
Up to $5
5%
Up to $3
NL & PL High Stakes
$100/$200 – $200/$400
1%
Max $20
5%
Up to $5
5%
Up to $3
NL & PL High Stakes
$500/$1000 and Up
1%
Up to $50
N/A
N/A
Figuring in Online Poker Rakeback
Paying the lowest rake is important, especially for recreational players—the type who play a few games here and there, but not a regular or full-time poker players or multi-table grinders. These steady players can earn substantial amounts of rakeback from online poker sites. This should also be taken into account when comparing the lowest rake Canadian poker sites.
It's worth noting that, while PartyPoker doesn't not categorically excel among Canadian poker sites with the lowest rake, it does present the best online poker rakeback deal of up to 40%. You can learn more about VIP Rewards and Poker Rakeback in our in-depth Poker Reviews.
Party Poker Canada, the most trusted Canadian gaming destination, and our editor's pick for two years, now offers a wide variety of popular card games: from Texas Hold'em, to  Omaha, to 7 card stud, to Limit Hold'em and even casino games like blackjack. Play for fun, for free, or play for real, for real money that is ! Our editorial pick for 2023.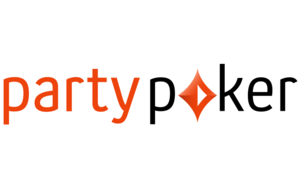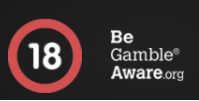 (Reminder to Gamble Responsibly)