7 Aug
Poker's Fedor Holz gives us the Power of a Primed Mind, Free App for Mindful Focus
Exploration of Fedor Holz Primed Mind free focus training app featuring mind coach Elliot Roe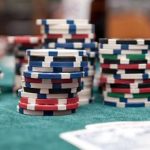 Poker is not the game it was 10 years ago. It never is. Poker is a game of ever-evolving skill sets. Every new generation of players is better than the last, because they've learned to out-maneuver the skills of the generation before them.
The age of winning poker through sheer math and psychoanalysis is behind us. While these are still key factors to a winning poker philosophy, tournaments require a superior level of mental endurance. Those who possess it will prevail over those who do not. Long hours of repetitive gameplay shatter concentration, destroy focus, and weaken the mind's capabilities, draining ambition, invoking self-doubt, and setting players on tilt.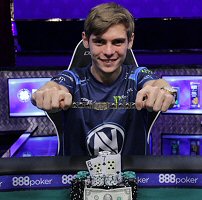 The power to stay focused, mindful of one's goals, is the new key to success on the poker felt. German poker phenom Fedor Holz (right)achieved this focus through a professional mind coach by the name of Elliot Roe. Holz's success is beyond phenomenal. He's a prolific high-roller tournament grinder who gained sensational fame in July 2016 for banking more than $18,000,000 in just 14 months, including his first WSOP bracelet win in the $111,111 Little One for Big Drop. In 2018, Fedor finished 2nd in the WSOP Big One for Big Drop, netting $6 million. He's #4 on the all-time money list with over $32 million in live tournament cashes—and he is only 25 years old.
Fedor Holz is, beyond a doubt, the most successful high roller poker player of our time, if not the best ever to play the game. He attributes his success to mind coach Elliot Roe. In fact, he is so confident in Roe's ability to train poker players, he launched a start-up company, Primed Group, in 2017, with the goal of developing the technology to spread Elliot's teachings to any and all who desire it. He then launched Primed Mind, a free mind coaching app for Android and iOS, hosted by Elliot Roe himself.
Elliot Roe Background and Qualifications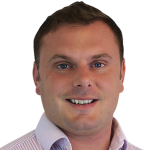 Who is this Elliot Roe, and why should we trust him? He is just an average man, with an above average understanding of the power of the mind. Elliot's journey began in his 20's, while attending the Royal Holloway University of London, where he earned a Ba in Politics and Sociology. He and his friends traveled together often. At first, it was road trips, but then his friends wanted to do more; see the world—North American, South America, Thailand… but Elliot could not go with them, for he suffered from a debilitating fear of flying.
Eventually, on a promise to a friend, Elliot went to a hypnotist to resolve his fear. Despite great skepticism, he was astonished to find that it worked. Through hypnosis, the therapist was able to guide him back to the root cause of his fear and alleviate it completely.
Elliot became enamored with the capacity and potential of hypnotherapy, and had to learn more. He spent two years (2009-10) at Royal Berkshire College of Clinical Hypnosis, and is now a fully qualified hypnotherapist, licensed by the Association for Professional Hypnosis and Psychotherapy (APHP).
Since then, Roe has helped countless poker players (including the aforementioned Fedor Holz), sports athletes, business associates and others to hone their focus and accomplish their goals.
Elliot Roe, Fedor Holz Primed Mind Review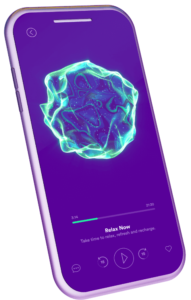 Primed Mind is a "Motivation, Mindset and Life Coach" application that is designed to help users achieve a positive focus and accomplish their goals through adaptive visualization and soothing audio hypnotherapy. The concept here is that you can do anything you set your mind to. Simply alter your perception to focus entirely, unwaveringly on that goal.
Primed Mind is a self-hypnosis application that utilizes immersive audio to put users into a very deep state of relaxation, opening the mind to suggestibility. It is similar to guided meditation, yet different in several ways. Guided meditation is about self-discovery, and often includes long periods of silence. Elliot's voice is active throughout each session, consistently guiding users towards further relaxation, mindful awareness and deep focus on the objective of the course.
Don't worry, you're not going to be submerged into total hypnosis and made to cluck like a chicken. It doesn't work that way. What Elliot does—with an extremely soothing and calming voice—is get people to relax their entire body, entering a transient state of utter relaxation, much like meditation. He then walks you through the directive, whether it be achieving a goal, attaining perfect focus, discovering true desires, breaking bad habits, or forming new healthy ones.
The Primed Mind Free Focus App
Primed Mind offers multi-day mindset courses to cultivate confidence, ambition, healthy behavior, cognitive thinking, resolute focus, communication skills and more. It helps users to prepare for any upcoming situation. Not just a poker tournament, but any obstacle you may want to conquer; a big test, job interview, business presentation, etc.
Although Primed Mind was developed with the original intent helping poker players, it's grown immensely since then. I would highly recommend Primed Mind to students who desire better focus in their studies and get higher grades, giving them a jump-start on the career world ahead.
Free or Pro Edition
Primed Mind is a "freemium application", meaning it's available for free with limited content, or a paid version for full access.
The standard version of Primed Mind is absolutely free to install and use, and is not a trial offer. Users will receive access to a multitude of hypnotherapy courses and primers, geared towards a wide variety of life goals. I would suggest starting here. See how effective the sessions are for you. Depending on your purpose for employing Elliot's mindful focus training, you may have no need to upgrade. There's an abundance of content available in the free courses and primers section.
If, however, your purpose is of a professional capacity—poker, business, professional athlete, etc.—upgrading to a pro account may be worth the expense. With a paid membership, you'll get access to all content. This includes all sessions for each course and primer, plus access to exclusive pro primers designed specifically for things like poker, sports and fitness.
Primed Mind Subscription Prices
There are three ways to pay for a membership—monthly, yearly or lifetime. However, how you pay will affect the price point. I'm not sure if this is a consistent discrepancy in pricing, or an oversight on the webmaster/app developer's part, but paying through the Primed Mind website is cheaper than paying through the app for a monthly subscription, while the in-app purchase is cheaper than the website for yearly and lifetime subscriptions.
The following is an up-to-date (Aug 7, 2018) pricing list in USD and CAD (per current exchange rates) for website and in-app subscription plans to Primed Mind. Note that the yearly cost is an approximate 40% discount compared to monthly pricing. The lifetime price, equivalent to about 4 years' worth of payments, grants unlimited access to the Primed Mind App for the duration of its/your existence.
Primed Mind Membership

Website
US$

Website
CA$

In-App
US$

In-App
CA$

Monthly

$8.99

$11.68

$9.99

$12.98

Yearly

$59.99

$77.95

$59.88

$77.80

Lifetime

$250.00

$324.83

$239.00

$310.54
Party Poker Canada, the most trusted Canadian gaming destination, and our editor's pick for two years, now offers a wide variety of popular card games: from Texas Hold'em, to  Omaha, to 7 card stud, to Limit Hold'em and even casino games like blackjack. Play for fun, for free, or play for real, for real money that is ! Our editorial pick for 2023.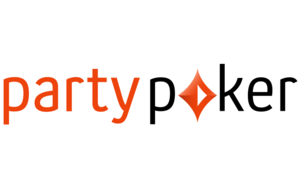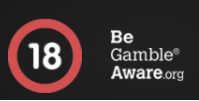 (Reminder to Gamble Responsibly)