4 Aug
Canada's Chris "Apotheosis92" Kruk proves Efficacy of EV+ Poker Strategy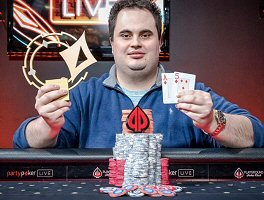 Christopher Kruk, or as he's better known in the online poker realm, "Apotheosis92", is one of Canada's hottest up and coming poker players. After just a few years on the live pro circuit, he's racked up over $2 million in cashes, mostly in 2017 and 2018, and has already worked his way into the top 50 on the Canada All-Time Money List.
There aren't too many poker players in their mid-twenties who have experienced such prolific consistency on the felt as Chris Kruk. Sure, you have your young one-hit wonders who win a major title, then slowly vanish into the great blue yonder. But Kruk is clearly here to stay, and he's got a stadium of fans who want to keep it that way. You'll learn all about Kruk's poker prowess, and why his EV+ strategy takes the cake, in our…
Chris Kruk Poker Bio
Born in 1992 and hailing from Canada's most populace city, Toronto, Ontario, Christopher was first introduced to the game of poker in high school. His first genuine experience with the game took place online, where his alias, "Apotheosis92", is now among the most feared and respected in the game.
Before signing up his first account, he wanted to make sure he chose just the right nickname. So, he did what any uncertain teenager would do – he opened a search engine and looked up big cool sounding words. Clicking the first link that appeared, "apotheosis" was the second word on the alphabetical list. Chris explained once in an interview that the first word had a stupid meaning, so he chose the second word. Little did he know it would later befit his persona perfectly.
Apotheosis
əˌpäTHēˈōsəs
noun

the highest point in the development of something; culmination or climax.
After throwing his birth year onto the end of the name and making a deposit of $200, Kruk was quickly on his way to… bankruptcy. He lost every penny of it. But what he came away with was much greater – a deep and passionate love for the game, and a strong desire to learn more.
By then, Chris had graduated high school and was on his way to Queen's University, in (ironically) Kingston, Ontario, where he sought a masters in Biochemistry. As is the case for most college students, money was scarce. He had very little to play online poker, and even less to study the intricate skills of the game.
He turned to online poker training videos for help, learning all he could about the mathematics of the game and other valuable skill sets. Then, each time he was able to scrounge up enough change, he would make a deposit and test the theories he had learned. In this way, he discovered what did and did not work for him, and the imminent value of the EV+ poker strategy.
It wasn't long before he found ultimate success on the virtual felt. His specialty became 6-handed NLHE, where "Apotheosis92" can often be found playing for NL stakes as high as $2k. Chris is also a firm believer in the philosophy and efficacy of poker training videos; so much so that he became a trainer himself.
Chris Kruk is a highly-sought instructor for the poker training website, RunitOnce. Many of his training videos are also free to watch on poker pro Phil Ivey's website, IveyLeague.com, but if you desire personal coaching from Apotheosis, it will cost you $450/hr; such are the perks of being one of the fastest rising Canadian poker players of all time.
Although he's a full-time poker pro, Kruk hasn't given up on his original dream of becoming an anesthesiologist. He's a regular volunteer at the local cancer center back home, and is still working on a degree in Biochemistry; albeit a bit slower than originally intended since he began delving into the live tournament sector.
Chris admits that the only reason he began playing live tournaments was out of sheer boredom. After two small cashes in his first two live attempts—one at the 2013 EPT Barcelona, and a second in the 2014 WSOP—Kruk made his way to Ireland in February 2016 to compete in the EPT Dublin Main Event. He wasn't just bored back home, but looking for a way to avoid the -40 degree temperatures in Toronto.
Kruk was the chip leader in that event when he took part in an interview during the break. Asked to reveal his strategy, he said: "I'm just looking for all the EV+ spots I can take. If they come up I'll take them, and if they're not there, I'm not going to try to make anything happen."
That dedicated EV+ philosophy earned him a 16th place finish worth about US-$29k. Not bad for a weekend getaway. It also changed his outlook on poker. From then on out, Kruk was enamored with live tournaments.
He hit up a number of WSOP and EPT events that year, cashing high in 7 more events along the way. Then in 2017, he landed nine more live cashes, including a 1st place victory in a PokerStars Championship Barcelona event, netting him more than $700k on the year.
Since then, he's stuck mostly to live tournaments sponsored by his favorite online poker sites. So far in 2018, he's already landed in the money in 6 events; three on the PokerStars Caribbean Adventure, two in the partypoker Millions North America (Kahnawake, Canada), and the latest in the 2018 WSOP 2-7 Lowball Triple Draw Championship. He emerged victorious in the PCA High Roller for $836,350—his largest live career cash to date—and took down the partypoker Millions Super High Roller for CA-$375k in April.
It's been quite a year already, with no where to look but up for the young Canadian poker prodigy. Kruk's priority is to continue honing his skills, just as he helps train and hone the skills of his loyal viewers. Christopher himself describes his prowess on the live and online poker felt most eloquently; "My skill set is narrow but very sharp!"
Party Poker Canada, the most trusted Canadian gaming destination, and our editor's pick for two years, now offers a wide variety of popular card games: from Texas Hold'em, to  Omaha, to 7 card stud, to Limit Hold'em and even casino games like blackjack. Play for fun, for free, or play for real, for real money that is ! Our editorial pick for 2020.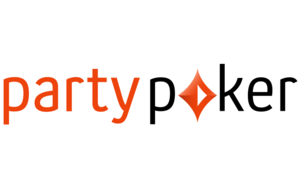 Canadian Poker Games