17 Jul
Poker's Rising Femme Fatale Ema Zajmovic Living Up to Mike Sexton's Prophecy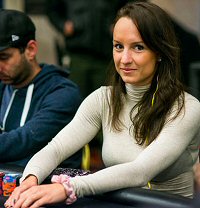 "Aggressive…not afraid to play pots," a winner whose success has been "no fluke." Those were the descriptive words from the mouth of WSOP bracelet winner, WPT titlist and Poker Hall of Famer Mike Sexton when referring to one of today's biggest and brightest rising stars of the poker world. He was talking about Ema Zajmovic. 
Who is this beautiful brunette with the steely-eyed gaze and deceptively cunning smile? She's one of Canada's most recently beloved poker players. One who experienced more trials and tribulations in her youth than most experience in a lifetime, and at just 28 years of age, has earned more money playing major live poker events than some of us see in a decade. 
She is the first woman to ever claim an open-entry WPT Main Event title. She is one of the few Canadians—and even fewer women—to make it to Day 5 of the 2018 WSOP Championship. She is a world traveler, professional rounder, and fierce grinder of the felt. She is Ema Zajmovic. 
Ema Zajmovic Shoots for the Stars
Ema shows as much promise as fellow Canadian Kristen Bicknell. That's saying a lot, since young Ema has much less hands-on experience. Bicknell spent many more years earning her stripes, both live and online. Ema was still in grade school, knew nothing of poker, while Kristen was busy crushing her foes, playing more than 2.5 million hands online in 2006. Yet, in just two short years, Ema's pocketed well over half a million dollars in live events all over the world. 
She started out small time, just playing for fun in cash games. Then she upgraded to tournaments. That earned her three small cashes between 2011 and 2015. It wasn't until 2016 that she began carving her name into the poker world. Zajmovic collected $15,000 for a 929th place finish in the 2016 WSOP Main Event—little more than the $10k buy-in and expenses to enter. But then, she headed back home to Montreal, Quebec, where—so it turns out—there were much bigger fish to be fried. 
In November 2016, Zajmovic entered the WPT Montreal Main Event, where she grinded her way through table after table to make the final. There, she met legendary poker player Mike Sexton. Ema landed in 5th place for CA-$102,010, while her new friend Mike took down the tournament and WPT title. She had clearly made an impression on him, though—an impression that was more deeply embossed a few months later. In February of 2017, she emerged victorious in the WPT Playground Main Event in Kahnawake, Canada for CA-$241,500, and a title of her own—the very first WPT Title ever won by a female in an open-entry event. 
Sexton knew then that Ema Zajmovic was the real deal. "Ema's win was no fluke", he said shortly after posing for this photograph (credit WPT). "You'll be hearing a lot more from her in the future," he promised. And he was right. 
A half-dozen cashes later in April 2018, Ema ground her way through a NLHE even at WPT Amsterdam to finish 2nd for €100,260. A month later, she was back in Las Vegas for the 2018 World Series of Poker. Preliminary events eluded her, but the 2018 WSOP Main Event did not disappoint. Zajmovic made it to Day 5 before joining the railbirds. Finishing 215th, she was one of only 8 Canadians left in the running at that point, and nearly half as many females. That deep run earned her another US-$49,335, bringing her total career live tournament earnings to US-$555,924 (CA-$733,516). 
Past Begets Strong Will to Overcome
 Odds
Ema didn't have what you'd call a typical upbringing—not by a long shot. She was born in Yugoslavia just before the devastating, decade-long Yugoslav Wars (1991-2001); a catastrophic scar in world history that led to the death of over 140,000, and displacement of more than 4 million people. Her family escaped the tragedy in 1996, leaving behind everything to start a new life in Quebec City. Ema was 6. 
She spent most of her educational years here in Canada. She loved school and admits she was "not a cool kid", and didn't exactly fit in. Ema was the new kid, struggling to learn a new language (French). But that didn't deter her. She poured her energy into her studies, and before long, she was melding just fine, participating in sports and other activities. Her athletic prowess saw her hanging out more often with the boys; a fact that surely helped her to compete in the male-dominated sport of poker later in life. 
Poker was not originally a dream job for Zajmovic. Her ambition was to become a lawyer. In college, however, her focus took a turn. She graduated with a degree in public relations and masters in political communication, then went on to become a professional in the field of public relations. Somewhere along that path, however, she was introduced to poker. 
She was 19 years old then, dating a poker player. He traveled a lot to play, and Ema went along with him. While most of the poker wives and girlfriends spent their time shopping, Ema found that too boring. Instead, she hung around the poker games and taught herself to play. First, she was participating in cash games, but soon enough she left those—and her now-ex boyfriend—behind. She started playing tournaments, finding them to be much more enjoyable. 
Then, the inevitable happened. Her occupational roles reversed. She went from professional business woman with a part-time poker career, to a full-time poker player with an at-home side job in public relations. 
Now, she has plenty of time to travel the world and participate in the most prestigious events. No doubt, as her self-proclaimed "biggest fan" Mike Sexton predicted last year, we'll continue to see great things from Canada's latest femme fatale of the felt, Ema Zajmovic. 
Party Poker Canada, the most trusted Canadian gaming destination, and our editor's pick for two years, now offers a wide variety of popular card games: from Texas Hold'em, to  Omaha, to 7 card stud, to Limit Hold'em and even casino games like blackjack. Play for fun, for free, or play for real, for real money that is ! Our editorial pick for 2022.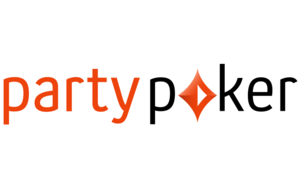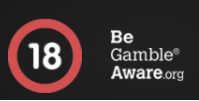 (Reminder to Gamble Responsibly)