3 Jul
How to Win the Mega Moolah Progressive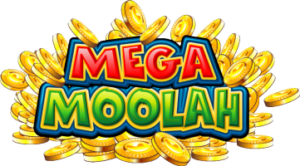 Slot machines rank high among the most entertaining games in a casino. They're fun, fast-paced, and easy to play. Some of them afford an opportunity to win a great deal of money. Get lucky enough to win the Mega Jackpot on Mega Moolah, and you'll be an instant millionaire. If you like that idea, keep reading to learn…
What it Takes to Win the Mega Jackpot on Mega Moolah
Please don't misunderstand the intention here. This is no slot hack or casino cheat. Knowing how to win the Mega Moolah progressive and actually winning it are two very different things. However, knowing what it takes, and what you can do to shift the odds, will give you a better shot at it. Let's have a closer look.
Disclaimer – Not all forms of gambling are legal in all provinces of Canada. The legal age to gamble also varies by province. Breaking the law is a serious matter. The information provided on this website is meant for educational purposes only, and we will not be held liable for any irresponsible / illegal activity on your part. Know the gambling laws in your province and follow them. The following pages provide more information on Canadian gambling laws:
The Odds of Winning the Mega Moolah Jackpot
The most frustrating thing about Mega Moolah online slot machines – for those of us who bother to delve this far into the subject – is that the odds of winning are unclear. Microgaming, the company that released the first Mega Moolah Slot in 2006, has never published this information. They don't even tell us the percentage of wagers that contribute to the progressive. The best we can do is guesstimate, based on standard data. Here's what we know…
The standard contribution for a progressive is 2% of all wagers.

The average Mega Moolah Jackpot pays $6,046,896 (at time of writing).

The Mega Moolah seeds at $1,000,000 each time it's won.

Avg jackpot requires 6,046,896 – 1,000,000 = 5,046,896 contribution.

5,046,896 / 0.02 = $302,344,800 in wagers to reach the average jackpot.

‬At $0.25 per spin, it would take 1,209,379,200‬ spins to release the jackpot.

'Guesstimated' odds of winning the Mega Moolah are about 1 in 1,209,379,200‬.
That's the bad news. But here's the good news…
Higher Bet = Greater Chance of Winning the Mega Jackpot
The rules of the game clearly state:
"The higher your bet the greater your chances of winning the progressive jackpot".
This text is found in the section of rules that details the triggering of the bonus wheel game. Thus, I would assume that "higher bet = greater chance" refers to the chance of triggering the bonus wheel game itself, which guarantees a jackpot (one of the four) will be won.
So, betting higher than the minimum $0.25 will drop our estimated odds of 1 in 1.2 billion to… something smaller. Let's assume we're betting the max of $0.25 per line, or $6.25 per spin. If the odds did not change, this bet size would drop them to 1 in 48,375,168‬. Since we know the odds do change, we can assume the odds would be better than 1 in 48,375,168‬. At half, they would become 1 in 24,187,584. Half might be a little unrealistic though. Maybe a fourth at best, which would lead us to an estimate of about 1 in 36,281,376‬ at max bet size.
Of course, there aren't many that would bet $6.25 per spin. Most of us wouldn't be willing to exceed a $1/spin rate. The only thing we can say for (fairly) certain – based on the standard criteria above – is this. At $1 per spin, your odds of winning are going to be slightly better than 1 in 302,344,800.
The Growing Mega Moolah Slots Series
So the odds of winning this precious prize aren't great, no matter how you spin it (pun intended). But, on average, about once every two months, someone does win it. If you'd like to throw your name in that colossal hat, you have a variety of ways to go about it.
Over the years, Microgaming has released a number of slots in the Mega Moolah series. Three new titles came out in 2020 alone. Note that all versions are HTML5 optimized for desktop and mobile play. While the themes, features and RTPs may vary, the jackpots are awarded in the same way. The wheel bonus game must be randomly triggered for a chance to win the mega jackpot.
Current List of Games in the Mega Moolah Series
Mega Moolah (Safari Theme): This is the original Mega Moolah slot machine, featuring the mighty lion on the African plains. It comes with 25 paylines across 5×3 reels, an RTP of 88.12%, and a min/max bet of $0.01/$0.25 per line; $0.25/$6.25 with all lines active.
Mega Moolah Isis: This edition carries an Egyptian theme, led by the majestic Cleopatra herself. This version features a similar 25 lines on 5×3 reels, 88.12% RTP, and min/max bet of $0.01/$0.25 per line ($0.25/$6.25 per spin).
Mega Moolah Summertime: Microgaming mixed things up with this game, featuring everything from fruits, to diamonds, to sandy beaches. Summertime is a 9-line game with 5×3 reels and an 88.12% RTP. Players can bet from $0.01/$0.20 per coin, and up to 10 coins per line, for a total bet range of $0.09/$18.00 per spin with all lines active.
Mega Moolah 5 Reel Drive: A virtual mirror-image of Summertime with a cross-country auto racing theme, this game features 9 line son 5×3 reels, an 88.12% RTP and $0.09/$18.00 bet range.
Mega Moolah Atlantean Treasures: Deep beneath the ocean surface lies this 10-line, 5×3 reel gem. It's got a higher RTP of 92.08%, accepting bets of $0.10/$200 per spin.
Mega Moolah Absolootly Mad: Join the Mad Hatter on a wildly insane Alice In Wonderland style adventure, featuring 5×3 reels with 243 ways to win. Players can risk anywhere from $0.20 to $50 per spin on this 92.02% RTP progressive.
Mega Vault Millionaire: The latest addition to the series, it's another 25-line, 5×3 reel game. The theme revolves entirely around affluence; diamond watches, gold bars and cold hard cash. It has the same $0.25/$6.25 bet range as the original Mega Moolah, but the higher 92% RTP of its younger siblings.
How to Trigger the Bonus Wheel Game
In order to win the Mega Moolah progressive, you have to trigger the bonus wheel game. This is the easy part. There's no trick to it. All you have to do is play the game. The bonus will trigger at random. It can take upwards of 200 spins or more to trigger it, but there's nothing more to it. And when that wheel bonus triggers…
A Jackpot of Some Size is Guaranteed
All slot sin the Mega Moolah series carry four progressive jackpot prizes. The Mega is the biggest of all, seeding at one million big ones each time it's won. The other three are the Major, Minor and Mini Jackpots.
Each slot machine has its own wheel design, and the number of slots on the wheel may vary, but the basic rules of winning any jackpot are the same. For the purpose of detailing how to win the Mega Jackpot, I'll refer to the original, safari-themed Mega Moolah bonus wheel.
How to Win the Mega Moolah Progressive Wheel Game
When the bonus wheel game triggers, you'll notice there are 20 slots on the wheel. Each slot has a paw print on it, and each paw print corresponds to a different jackpot; the lion's paw representing the Mega. The smallest, Mini jackpot prize appears in every other position, on half (10) of the wheel's slots. The Minor jackpot shows up on 6 of the slots. Three slots belong to the Major jackpot prize. The last slot goes to the Mega.
So, when the wheel bonus game starts, you know you're going to win one of those jackpots. Take a deep breath, press the Spin button, and prepare to receive whichever prize the wheel's arrow is pointing at when it comes to a stop.
All jackpots, their original seed values, average payouts, and their appearances on the wheel are as follows. Note that the Mini and Minor jackpots pay out every few minutes and hours respectively; their exact averages (at time of writing) are unknown.

| | | | |
| --- | --- | --- | --- |
| Jackpot | Seed Value | Avg. Payout | Slots on Wheel |
| Mega | 1,000,000 | 6,046,896 | 1 of 20 |
| Major | 10,000 | 31,322 | 3 of 20 |
| Minor | 100 | ~100-1,000 | 6 of 20 |
| Mini | 10 | ~10-100 | 10 of 20 |
Please see our additional resources for more information on…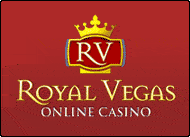 Royal Vegas is our editorial pick for safe Canadian gaming. Currently offering a good range of Canadian deposit options, everything from prepaid gift cards, to eCheck, instadebit and visa/mastercard. That, and a world-class gaming experience, with countless table games, strong variety, and even live dealers. The brand has been in the business for a decade long.