24 Jun
How to Gamble Online with Friends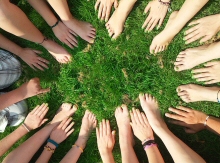 There are two generic types of gambling enthusiast. One type goes forth, gambling on their own; maybe alongside a friend, maybe not. The other largely prefers gambling among friends. They plan small gatherings for the purpose of game-based socialization. If you're among the latter, you will probably enjoy the experience of online gambling with friends, as well.
How to Experience Online Gambling with Friends
For many years, online gambling was either a singular activity (one-player games), or an uncontrolled group activity (merging random players). Now, friends can get together and gamble over computers and mobile devices, just as they would over a table. The following sections detail how to gamble online with friends in three ways, and the benefits of doing so.
Disclaimer – Not all forms of gambling are legal in all provinces of Canada. The legal age to gamble also varies by province. Breaking the law is a serious matter. The information provided on this website is meant for educational purposes only, and we will not be held liable for any irresponsible / illegal activity on your part. Know the gambling laws in your province and follow them. The following pages provide more information on Canadian gambling laws:
1. Why You Should Learn How to Gamble Online with Friends
It's sad to say, but in modern times, it's not so easy to get together with your favorite people for a friendly game around the kitchen table. Time constraints, among other things, often prevent us from enjoying this fantastic form of entertainment and socialization. However, the internet, while not as preferable as an in-person gathering, does present a uniquely viable convenience.
It's so easy to say, "Yes, well, that's something we used to do…", or "We had so much fun back in our college days…" Now, whether your days are too busy to travel across town, or your friends have moved far away, you can still have your game night; your casino night; your poker night. And, since no one is driving to get there, you'll always have the option to enjoy an adult beverage or two, should you feel so inclined.
2. The Right Tools and Security Tips to Keep You Safe
If you have any form of access to the internet – via desktop computer, laptop, smartphone, or tablet – you should be able to enjoy this specialized group pastime. Computers and tablets are great for playing at home, with tablets and laptops being the more portable option for home-bound gameplay. With a smartphone, you can play pretty much anywhere.
Being that online gambling involves the transfer of real money, you should always be cautious how you connect to the internet when playing these games. Public access networks are the worst! WiFi hot spots and open networks are not secure. Even those that are password protected (often hosted by businesses with heavy customer traffic, like cafes, coffee shops, hotels, etc.) are not safe when every customer is privileged to that password. These are hot beds for hackers hoping to sneak a peak at someone's personal and/or financial information.
You should only play real money games (or conduct any form of online banking, for that matter) when connected to your home network or your smartphone's mobile network. Home WiFi networks are the safest of all. So long as you've got a strong password and haven't been giving it out to all your neighbors, that is.
That being said, let's move on to the types of online gambling you can partake in with your friends online.
3. Live Dealer Casino Table Games
Live casinos are the global gambling industry's latest and greatest creation. It's been said that nothing beats the experience of a real, land-based casino. Then again, nothing beats the convenience of an online platform, either. Live casinos take these two superior features and smoosh them together into one feature-packed, fun-filled entertainment package.
A live dealer game is one that is conducted by a professional dealer, on a genuine felted casino table. They deal real cards, spin real roulette wheels, roll real dice. The only 'real' difference is that the players aren't gathered around the table. Instead, they are seated in the comfort of their own little world, watching the live action take place on a screen. All it takes is a few clicks and finger taps to take a virtual seat and place a bet at live casinos.
Aside from the realistic aspect, what sets these gambling games apart from classic online casino games is that they welcome multiple players. Like a land-based casino, you can interact with those around you. As such, simply inviting your friends to all join the same live dealer table game will ensure you're all able to play together, enjoying the socializing features of the text chat window.
Live casino games aren't just blackjack, baccarat and roulette anymore. Today, the game variety goes so much further. You can play everything from Casino Hold'em, Lightning Dice and Sic Bo, to the Dream Catcher Money Wheel, Deal or No Deal Live, and Monopoly Live.
More Info…
4. Private Online Poker Games
The vast majority of online poker tables do not allow friends to purposefully sit together. The reason for this is to prevent collusion between two or more players. However, some poker sites realize the benefit of allowing friends to play against one another, so long as the table is private. A private table is password protected and/or only accessible by invitation, thus everyone at the table is aware and in agreement to the circumstance.
Such a scenario is perfect for moving your home poker games onto the world wide web. Some platforms are so realistic, you can even host a group video chat with each other as you play. The number of participants may be reduced from 9 or 10, down to 4 or 5. But, if you have a small group anyway, it creates for a genuine, face-to-face experience; as close to an authentic home poker game as you can possibly get via the internet.
There are poker sites that support every variant of the game. Every betting structure and stake limit you can imagine is available; micro-limits of $0.01/$0.02 up into the hundreds, or even thousands. I'm not sure it qualifies as a "friendly game" once you get into the $1/$2k stakes range, but if you and your friends have that kind of cash to fling around, so be it.
More Info…
5. Traditional Card & Board Games
Most of us experienced a traditional game night with family and/or friends at some point in our lives. Those of you who did it regularly, like myself, will surely appreciate the ability to rekindle that experience. For me, it was a Saturday game night at my grandparents' house. The adults played Scat (31), while the kids played Go Fish, Old Maid, Uno, Checkers, or whatever else we had lying around.
If you prefer traditional card and board games to poker and casino games, you can play these types of amusements online with friends, as well. It's a bit harder to find ways to play card and board games for money, though. In fact, I've done quite a bit of searching for them myself. Outside of skill-based board games like Backgammon, Checkers and Chess, it's darn near impossible. But, with a little creativity (and a web wallet account such as PayPal or Venmo), I'm sure you and your friends can figure out a way to make it work.
There are a multitude of websites and mobile apps catering to this very activity. Which one works best for you and your group will be determined by a number of factors, such as the type of games you all want to play, and the number of players in your group. Websites commonly offer a much wider range of games, whereas apps tend to be more focused on a single game or game type. For games where the number of players is not capped by the rules, such as Ultimate Werewolf, having a larger number of seats available can be a big plus.
The following link will direct you to a page with an ever-expanding list of card and board games to play with friends online.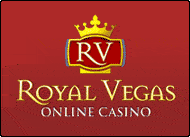 Royal Vegas is our editorial pick for safe Canadian gaming. Currently offering a good range of Canadian deposit options, everything from prepaid gift cards, to eCheck, instadebit and visa/mastercard. That, and a world-class gaming experience, with countless table games, strong variety, and even live dealers. The brand has been in the business for a decade long.