22 Jun
How to Gamble with Bitcoin
World Gone Digital: How to Play Bitcoin Casino Games Online in 2022

We're living in a very different world today than most of us grew up in. Everything has gone digital, from the games we play, to the way we spend money. Even some currencies are 100% digital. Today you're going to learn how to play Bitcoin casino games online, utilizing a number of digital technologies.
How to Play Bitcoin Casino Games Online
Whether you're actively trading the cryptocurrency or not, everyone has at least heard of Bitcoin. It's a digital currency that is not regulated by any central government or financial institution. It has genuine, monetary value, that fluctuates on a global market. Following these steps, you can gamble with Bitcoin online, just as you would a physical, regulated currency.
Disclaimer – Not all forms of gambling are legal in all provinces of Canada. The legal age to gamble also varies by province. Breaking the law is a serious matter. The information provided on this website is meant for educational purposes only, and we will not be held liable for any irresponsible / illegal activity on your part. Know the gambling laws in your province and follow them. The following pages provide more information on Canadian gambling laws:
1. Learn How to Set Up a Bitcoin Wallet
The very first thing you need to do is whip out your smartphone and download the Bitcoin Wallet App. You can get it on Google Play or the Apple Store. However, there are a lot of apps out there geared towards Bitcoin exchange. Make sure you're getting the one made by the developers of the official Bitcoin website. If you're not sure which is which, go to Bitcoin.com and use their links to access the Android or iOS download.
Alternatively, you can use the links below to access the genuine Bitcoin Wallet App directly.
Once you've installed the app, open it and follow the basic instructions to set up your own wallet. Before this app came along, this was a painstaking process that came with instructions so complicated, most people were to intimidated to bother. I know – I was one of them. It was like hand-coding the HTML for a website, versus using a Word Press template. All you amateur+ web designers will get the reference.
Point is, the app changed everything! All you do is fill in some basic info – nothing personal – and you'll have your very own Wallet Address (a.k.a. Wallet ID), which is kind of like a username. It's an alphanumeric strain consisting of anywhere from 26 to 35 characters. For example:
1BvBMSEYstWetqTFn5Au4m4GFg7xJaNVN2
That address is the original Bitcoin address format. Yours will be different, of course. Do not ever lose your ID. It identifies your wallet, and is all you'll need to buy and/or receive Bitcoins into your wallet. Once you have one, it's time to load it up with some actual Bitcoin (BTC) or Bitcoin Cash (BCH).
2. Discover How to Buy Bitcoin & Bitcoin Cash
You can purchase Bitcoins through the app you've just downloaded, or via the Bitcoin.com website. Some people feel their smartphone isn't as secure as their desktop computer, or vice versa. Choose the best option for you.
Within the app, all you need to do is tap the Buy button in the top right corner. You'll need to use a credit or debit card to make your purchase. Just follow the instructions provided. Your Bitcoins will be sent directly to your wallet. Note that, as a new user, you'll be able to purchase only a small amount of Bitcoin instantly. Once you verify your identity, you'll be able to make larger purchases. Verification usually takes a few business days.
If you choose to purchase them through the website, you'll need to go to bitcoin.com, choose Buy, then select the cryptocurrency you want to purchase (BTC, BCH, ETC, LTC, etc.). Next, enter the amount you want to spend on it (not the amount you want to buy). A summary will be provided, showing how much you're buying and what it costs.
For example, if you want to buy BTC, and enter the amount as 200 CAD, the summery might look like this:
~ 0.00471 BTC @ $39,440.07                  CA$200.00
This means you're buying 0.00471 BTC's, where one whole BTC is currently worth $39,440.07, and it's costing you $200 to buy it.
BTC or BCH – Does it Matter?
Yes, it most definitely matters! Here's the difference…
BTC Bitcoin: BTC is the trading symbol for what we refer to today as Bitcoin. This is the digital currency that everyone talks about; the one that has fluctuated so heavily in price over the years.
A single BTC is worth around $10,000 (at time of writing). In December of 2017, some of you will remember it driving all the way to $19k, before plummeting back under $4k by 2019. This is the version most people buy if their looking to play to market. Fortunately, you don't need $10k to buy one. You can get it in increments, as implied by the summary example in green text above.
BTC is also preferred for its speed. The BTC Blockchain is capable of recording up to 100 BTC transfers per second, so most transactions complete instantly, or at worst, in under a minute.
BCH Bitcoin Cash: BCH stands for Bitcoin Cash. This is actually the original Bitcoin. You see, way back when, as more and more users adopted cryptocurrencies, Bitcoin's developers decided it was time for an update. They couldn't agree on how to do it, so they split it into two currencies. BCH is the updated version. It is far more stable and, at the moment, worth about $245 per BCH. This is the better choice for long-term investors, as well as online casino enthusiast seeking out an anonymous payment method.
BCH transactions aren't as fast, with the Blockchain only capable of recording 3-7 BCH transfers per second. Depending how many people are sending it at that very moment, it could take anywhere from a few seconds to half an hour for the transfer to go through.
3. Bitcoin Casinos vs Casinos that Accept Bitcoin
There are two types of Bitcoin casinos. There are those that only accept digital currency deposits, and those that also accept digital currency deposits. A digital-only Bitcoin casino won't let you deposit with anything else, like credit card, debit cards, or web wallet.
Why does this matter? Mostly because digital-only casinos aren't regulated the way casinos that also accept Bitcoin are.
Think about why an operation would set itself up as a Bitcoin only casino. Bitcoin was originally preferred by players foremost for the anonymity aspect. Deposits and withdrawals could not be traced back to the player. And the most common reason an online gambler would need anonymity is because they do not reside in a location where online gambling is legal.
An operation that accepts players from a black market jurisdiction cannot possibly be regulated by a trusted government body. If you live in Canada, where online gambling is not legal, why would you ever want to risk your personal security at an operation that is not subject to proper government regulation?
Online casinos became a whole lot safer when the UK Gambling Commission enforced the world's strictest player protections. Other regulators, such as the Malta Gaming Authority, quickly followed suit. As such, online casinos licensed in these jurisdictions are, by far, the safest.
That being said, it's up to you which type of Bitcoin or Bitcoin Cash casino you want to sign up with, but I strongly suggest you choose one licensed in a strictly regulated jurisdiction. You'll find further explanation, and a complete list of trusted regulatory bodies, here:
4. How to Gamble with Bitcoin / Bitcoin Cash
Once you've chosen the right online casino, you're just a few steps away from playing your favorite games. First, you'll need to register your account. Next, you'll make your BTC or BCH deposit. Then you can hit the virtual tables, or spin the video slot reels.
Account Registration
This is super easy. If you're on a website, press the Join or Sign-Up button, usually found in the top right corner. If you're playing on a casino app, you should be prompted to either login or Create New Player Account. Choose the latter. Fill out the form with your information, double checking for typos along the way. If anything is incorrect, you won't pass the identity verification process. Don't bother lying, either, for the same reason. Simply put, you can't win anything without ID verification.
Deposit with BCH / BTC
Go to the casino's banking section and choose to make a deposit. Select your preferred Bitcoin currency from the menu. The casino will provide you with it's Bitcoin Wallet ID (that long strain of alphanumeric characters we talked about before), as well as a QR code you can scan with your phone's camera.
Open up your Bitcoin Wallet and press the Send button. You can either copy/paste the Wallet ID that was provided, or scan the QR Code. Enter the amount you want to deposit, and submit. If you're purchasing in BTC, the transaction will be completed within a few seconds. If you deposit with BCH, it might take a few minutes to go through.
Time to Play!
You're all set to get your gamble on! If you know what game(s) you want to play, look through the games menu, press the corresponding category (slots, tables, video poker, etc.) then find your favorite game.
Now that you know how to gamble with bitcoin, don't forget that you don't always have to play for real money. You can practice any game in free-play mode to learn the ropes or make sure you enjoy playing it first. With that in mind, before you play Bitcoin casino games online, you may want check out some of our in-depth gaming guides, where we discuss everything from basic rules to betting strategies.
Learn How to Play and Win…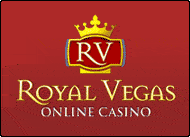 Royal Vegas is our editorial pick for safe Canadian gaming. Currently offering a good range of Canadian deposit options, everything from prepaid gift cards, to eCheck, instadebit and visa/mastercard. That, and a world-class gaming experience, with countless table games, strong variety, and even live dealers. The brand has been in the business for a decade long.