11 Jun
How to Report a Rogue Online Casino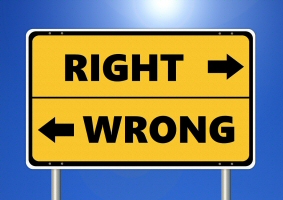 The online gambling industry is a boundless cornucopia of competition. A decade of sweeping regulations have made it a safer place for customers, but as in every major industry, there are fraudulent operations lurking in the shadows, hoping to swindle unsuspecting players out of their money.
How to Report Online Casino Fraud
When you believe a gambling website is committing fraud, there are a number of steps you can take to resolve the situation. Reporting a rogue online casino is a matter of due diligence. Skip any single step, and it could result in your loss of the battle. Do it the right way, and the odds will favor justice.
Disclaimer – Not all forms of gambling are legal in all provinces of Canada. The legal age to gamble also varies by province. Breaking the law is a serious matter. The information provided on this website is meant for educational purposes only, and we will not be held liable for any irresponsible / illegal activity on your part. Know the gambling laws in your province and follow them. The following pages provide more information on Canadian gambling laws:
1. What Constitutes a Rogue Online Casino?
Let me explain something. The majority of complaints come from newcomers to the online casino market who don't know what to expect. They make a deposit, and the funds move instantly. They play some games, win a few bucks, and request a cash out. That's when the problems start. Some think they're being swindled because they aren't providing sufficient proof of ID verification. Others think the withdrawal process is taking too long – that they've been duped and their money isn't coming.
I've been gambling online for nearly 20 years, and let me tell you, this is all normal behavior from internet casinos. ID verification is so strict because regulations require it. Payments are slow because operators wait two days before processing withdrawals. It's all detailed in the terms and conditions that so many of us never read.
That being said, there are reasons to suspect rogue behavior. Bad seeds do exists, and it's only players like us who can stop them. The following are reasons you may need to raise the red flag.
Non-Payment of Winnings
This is the most common reason for complaint. When requesting a withdrawal, there is a pending period of up to 48 hours, during which time the casino reviews the request. Sometimes, the casino will respond that the withdrawal has been canceled. Rarely is a specific reason given for the cancellation. Instead, the missive vaguely points to a violation of terms, and may ask you to contact customer support.
Bonus Abuse
Online casinos love to hand out big chunks of free credits, especially to their newest members. However, they have rules in place that favor mathematical probabilities. You'll have to wager through that bonus many times over before any winnings are yours to keep. You have to get real lucky for this, and they know it. If you do get lucky, though, you may get a message saying you've abused the promotion, thereby forfeiting the winnings. If you did not violate the bonus terms, you may be dealing with a rogue.
Account Closure
In some cases, the player's account is suddenly closed. The player tries to login, and is unable to do so. Account closure may or may not come with a notice, either when trying to login or via email. Most player assume it's because they've 'won too much money'. If the casino truly is rogue, you just might be right.
Account Balance Confiscated
This unhappy little moment tends to occur when a rogue casino closes your account. When an upright operation closes a player's account for genuine violations, they almost always refund the original deposit(s). You won't get any winnings or bonus credits back, but regulatory authorities often demand original deposits be returned (i.e. it's the law). If the casino refuses to return your original account balance, you may have reason to file a report.
Multi-Accounting / Multi-Bonus Claiming
This is a big one, and most players don't even realize they're doing it. According to the terms of online casinos, you can only have one account, and may only claim one bonus within a group of casinos. That means you can only claim a bonus from one casino operating under the wing of the same company.
For instance, Digimedia operates at least half a dozen casinos. You can only claim a bonus from one of them. Attempt to open a second account at the same Digimedia-owned casino, or claim a bonus at more than one
Digimedia-owned casino, and you're in violation of the terms.
Note that multi-accounting also applies when two people in the same household open an account with the same casino. Rules allow for one account per physical address.
2. Contact Casino Support to Clarify the Issue
Before you can file a complaint, you must contact customer support. It is a pre-requisite of all watchdogs and regulatory authorities. You must attempt to determine and resolve the issue on your own first. Moreover, you must make absolutely certain that the operator you intend to report is, in fact, committing fraud.
The vast majority of the time, it is determined that the player was at fault, and the casino was well within its rights to impose whatever action was taken. It's not because most players are purposely committing duplicitous acts, but because they fail to understand their responsibilities; responsibilities they agreed to when signing up their account.
Some players get into trouble when they think they've concocted a miraculous strategy for winning, but it turns out to be against casino policy. For example, it might seem clever to accept a bonus, then clear wagering requirements by betting on both Black and Red at the Roulette table. This is not clever. It's a direct violation of the bonus terms. As any court system will tell you, ignorance of the law is not a defense.
So, your first job is to contact support and clarify the issue. If you're told you've violated the terms and conditions, don't freak out. Move on to the next step.
3. Examine the Terms & Conditions
If you've been accused of violating the T&C, customer support should be able to refer you to the section of the terms you're in violation of. This will make step three a lot easier on you. If not, use key words from their accusations to search the T&C on your own. You'll need to carefully examine this document.
Online casinos tend to script some pretty strict terms when it comes to things like promotions, identity verification and cashout procedures. Not only that, some players may be strictly prohibited from gambling on the website, either because of their age, country restrictions, or other eligibility issues. You'd be surprised how many players attempt to gamble on one website after signing up for voluntary self-exclusion on another.
With all this in mind, carefully review the T&C and consider whether you actually violated it. If you determine that you've done nothing wrong and the operator is at fault, but they're not willing to budge, then it's time to make the next move.
4. How to Report a Rogue Online Casino to Watchdogs
Casino watchdogs are one of the best things that ever happened to the online gambling industry. They are not actual government agencies (although some are government certified). They have no legal authority. In essence, they are an iGaming union for players.
A watchdog organization is a group with a massive community behind them. When this group blacklists a casino operation for fraudulent behavior, it gets the word out quickly and to a mass audience; sometimes enough to put that operation out of business. Thus, operators fear these watchdogs.
Players are able to turn to casino watchdogs with their complaints. The watchdog will take up the issue with the casino and try to get it resolved. Sometimes the player gets paid, and other times the casino proves its case, so again – make sure you're in the right.
The industry's most reputable casino watchdogs include:
Casinomeister: Online since 1998; accepting 'PAB' complaints since 2001; received official Arbitrator certification in the UK and EU in 2016. Please review PAB Policies and Procedures before submitting a complaint.

AskGamblers: Online since 2006; accepting watchdog complaints since 2010; 95% satisfaction rating (at time of writing).

The Pogg: Originated as a global forum in 2011; exhibits 100% transparency in its complaints process.
5. Filing a Complaint with the Regulatory Authority
This is the last route you want to take, but sometimes it is necessary. A lot of online casinos refuse to respond to watchdogs; especially the larger name-brand operators that are so heavily marketed, a watchdog blacklisting won't hurt their bottom line. When you come up against a non-responsive or wholly uncooperative casino, you may have to turn to the regulatory authority for the jurisdiction in which the operator is licensed.
WARNING: You cannot receive regulatory help if the casino is not regulated by a reputable jurisdiction. If you join a casino that's licensed in a lax jurisdiction like Costa Rica, Panama, anywhere in South America for that matter, you will not have a leg to stand on. They don't do arbitration. Their operators are not required to comply with strict player protections, like those licensed in the UK, Malta, Gibraltar, Isle of Man, Alderney, and most other European countries.
To contact the regulatory authority, you need to scroll to the bottom of the website and see where it is licensed. It's usually listed in image form, and the image should be clickable to take you to the regulator's licensing page. If not, you'll need to look it up on a search engine and go from there. To save you some time, I've provided links to some of the common regulatory bodies below.
Please be aware that this process could take months, if not longer. Most regulators do not look into a case unless they receive an abundance of similar complaints.
Online Casino Complaint Links by Jurisdiction
United Kingdom Gambling Commission (UKGC)
Gibraltar Remote Gambling Licensing Authority
Alderney Gambling Control Commission (AGCC)
Isle of Man Gambling Supervision Commission (GSC)
eCOGRA – Applies to gambling transaction disputes with Microgaming casinos only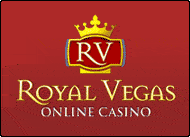 Royal Vegas is our editorial pick for safe Canadian gaming. Currently offering a good range of Canadian deposit options, everything from prepaid gift cards, to eCheck, instadebit and visa/mastercard. That, and a world-class gaming experience, with countless table games, strong variety, and even live dealers. The brand has been in the business for a decade long.