26 May
How to Play the Lottery Online and Get Paid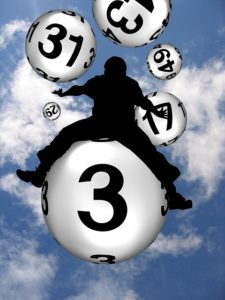 Most of us have played the lottery. Some of us do it on a very regular basis. Others buy a ticket now and again, maybe when the prize grows far above its average height. Purchasing tickets for your national lottery is easy enough, bu did you know you can buy tickets for international lottery drawings, too?
How to Buy Lottery Tickets Online for Any Drawing
Any Canadian of legal age to play the lottery can buy tickets online. National and international lottery sales are easy enough to come by. However, understanding the process and picking a secure website that's guaranteed to pay your winnings, should you be so lucky… that's the kind of imperative information you'll be learning here today.
Disclaimer – Not all forms of gambling are legal in all provinces of Canada. The legal age to gamble also varies by province. Breaking the law is a serious matter. The information provided on this website is meant for educational purposes only, and we will not be held liable for any irresponsible / illegal activity on your part. Know the gambling laws in your province and follow them. The following pages provide more information on Canadian gambling laws:
Buying Online Lottery Tickets for Domestic Draws
These are the same lottery tickets we buy at the grocery store, or when fueling up the tank. Here in Canada, we have access to several national lotteries, including the Lotto Max and Lotto 6/49. Some provinces run local lotteries, too, like British Columbia's exclusive BC/49, or the ALC's Atlantic 49.
No matter what Canadian province you reside in, there's a way to buy tickets for your regional lottery over the internet, on a computer or mobile device. Most lottery corporations offer sales directly through their website, but not all.
If you live in Saskatchewan, for example, SaskLotteries.ca only provides a Lottery Manager app. You can check tickets, get winning numbers, and find out the current jackpot, but buying is not an option. What you can do is visit the website of the Western Canada Lottery Corp, WCLC.com, and sign up for a subscription, in which you pick numbers and pre-pay for anywhere from 14 drawings, up to a full year's worth of drawings. Or, you can skip ahead to the next section for more online buying options.
If you live in British Columbia, Ontario, Quebec, or any of the Atlantic provinces (Newfoundland and Labrador, New Brunswick, Nova Scotia, or P.E.I.), you'll have no problem buying tickets online. Most of these provincial lottery sites even offer a mobile app for ultimate convenience.
Go to Google and type your province name, followed by the words "lottery online". You should have no trouble finding them. Once you do, skip down to section three, where we'll get into the specifics of how to buy a lottery ticket online.
How to Buy International Lottery Tickets Online
This method will allow you to buy a lottery ticket for any major drawing, and some of the smaller ones, too. All of the world's biggest, fastest growing, multi-million-dollar lotteries are available, including the U.S. Powerball and Mega Millions, the U.K. Lotto and EuroMillions, the Australian TattsLotto and Oz Lotto, etc. Monumental jackpots are being won every week in these games, and in recent years, more and more players have been non-residents.
There are countless websites claiming to sell legitimate lottery tickets, but don't be fooled. Some are highly reputable, but most are not. Choosing a safe, secure and honest website is an absolute must!
The most widely known and distinguished international lottery website is Lotto Land. It is a privately owned operation, established in 2013. Lottoland.com accepts players from most regions of the world, including Canada (but excluding the U.S.). The website is licensed for international lottery sales by the Gibraltar Betting and Gaming Association, and is also licensed for UK-based sales by the UK Gambling Commission, which speaks volumes to the site's integrity. Payments are guaranteed, and backed by millions of dollars worth of insurance.
I've personally viewed the homepages of multiple sites claiming to be this reputable, but none have been near so transparent. Lottery247 is a well known mobile lottery app, but it does not list its regulators and insurances up front, which is enough to raise a red flag in my book. You're welcome to scour the web for other online lottery sales, just be careful who you do business with. If you do get lucky enough to beat the odds, it would be a shame to miss out on all that money.
Why Can Lotto Sites Buy Foreign Tickets and I Can't?
It's simple, really. Take Lottoland for example. Lottoland has a host of representatives working for them all over the world. Some are stationed in the UK, some in Australia, some in South America and the United States. When a member of the lottery website purchases a ticket, a rep from that location buys the ticket.
Let's say you want a Quick Pick in the El Gordo, the national lottery of Spain. A representative in Lottoland's Spain office purchases the ticket. This person is a resident, and is therefore legally able to buy the ticket. If this ticket goes on to win, that representative will cash the ticket and receive the winnings.
This representative cannot keep the money, though. They are contractually bound to deposit the money into a Lottoland bank account, from which the rightful owner – you, the Lottoland member that paid for the ticket – will be transferred the winnings. And because the website is dutifully regulated by the world's strictest remote gambling authorities, you know that your winnings are forthcoming.
Okay, How do I Buy an Online Lottery Ticket?
The first thing you need to do is sign up an account with the lottery site of your choice. Whether it's run by the locally authorized lottery corporation from where you reside, or an international lottery sales operation, you register an account. Don't fib or misprint anything on the sign-up form, either. If your information is not accurate and valid, or if you're not legally eligible to play (i.e. underage), they will find out, and you will not get paid – period.
Next, you can skim over the different regional lottery games available. Press on the one you want to buy a ticket for. You can either go the easy Quick Pick route, or you can select your own numbers. Fill in the ticket just as you would a real paper ticket. It's all very straight forward, and instructions are provided if you need them.
Continue doing this for each of the tickets you wish to buy, adding them to your cart as you go. When you're ready, you'll be asked to enter a payment method to purchase the tickets. A variety of payment options will be available. Lottotland, for example, offers Visa and MasterCard debit card payments, plus Paysafecard, Neteller, and Skrill. Being from Canada, those last three are off limits, so you'd have to go the debit card route.
Once you choose a payment method, follow the instructions and before you know it, you'll be crossing your fingers, waiting for the next drawing to happen.
Learn How to Cash Out Online Lottery Winnings
For the most part, cashing out a winning lottery ticket is the same as buying one. You'll log into your internet lottery account, where your balance will reflect the amount you've won. Choose to make a withdrawal, select an eligible payment method from the list – you may be required to choose cheque by certified mail if it's a large sum – then submit the request.
It could take anywhere from a few days to a few weeks (for a cheque) to arrive, but so long as you purchased your ticket from 1) your local government-run lottery corp, or 2) a reputably licensed online lottery operator, you can rest assured that money is on its way.
#1 Canadian-Friendly Casino

Jackpotcity.com  is our editorial pick for your gaming needs. Currently offering an entire suite of casino games, as well as a wide range of Canadian deposit options, JackPotCity truly offers world-class gaming.