18 Mar
Euchre Clubs in Ontario Canada
Compilation of official Euchre Clubs in Ontario, Canada.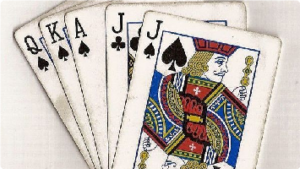 If you've ever spent an entire, frenzied evening partaking in a game of Euchre, you understand why this card game is so indubitably popular in Canada. It's one of those games that, once you start playing, it's hard to stop.
The highest concentration of player groups can be found in the southern reaches of Ontario, with clubs located in every major city, and many of the minor ones too. From senior citizen centres to academic universities, Euchre has been bringing the people of Ontario together for countless generations.
Ontario Canada Euchre Clubs
There are far more Euchre Clubs in Ontario than I could possibly research and list here in any reasonable amount of time. I've compiled information on a lot of the larger and more active groups below (ordered alphabetically). You'll find their basic info, meeting times and locations provided.
But if none of these are in your direct area, I encourage you to seek out a Euchre club near you. Odds are, you'll find one! If not, why not create one? Considering the popularity of Euchre in Ontario, I've no doubt you'll find enough people interested in joining up.
Bid Euchre Club – Mississauga & Brampton, ON
This is a large club with more than 350 members that organizes weekly and monthly Euchre events in the Mississauga and Brampton areas, west of Toronto. The club hosts Bid Euchre usually on the first, third and fourth Tuesday of each month at The Legion in Streetsville, and on the week off, a Sunday Bid Euchre event at Fionn MacCool's in Brampton. The entrance fee is $10 per event and all are welcome.
For more information, contact Sara at saragambino7@gmail.com
Euchre Fun (Toronto & Online) – Toronto, ON
One of the province's largest Euchre clubs with 650+ members, this group meets up every other Wednesday night from 7:30-10:30p.m. in the Stout Irish Pub at 221 Carlton St in Downtown Toronto. They also partake in weekly Online Euchre games, every Thursday at 7:30pm. This lively group is all about "fun conversation, healthy competition, and lots of laughs!" All are welcome.
For more information, visit Euchre Fun on MeetUp.
OLOG Seniors Euchre Club – Windsor, ON
The OLOG Seniors Euchre Club, made up mostly of retirees, meets every Monday afternoon from 1-3:00p.m. In the Our Lady of Guadalupe Parish located at 200-47 Pleasant Place in Windsor. Everyone is welcome to join in.
For more information, contact the parish office at 519-945-4133, Tue-Fri between 9a.m.-4p.m.
Ottawa Euchre Club – Ottawa, ON
Ottawa Euchre is a sizable Euchre club in Ottawa that attracts all ages and genders. There's an annual membership fee of just $5, which can be brought with you to your first game. Just show up! The Ottawa Euchre Club meets up every Monday from 7:00 to 9:00 p.m. at the Pineview Community Hub at 1700 Blair Road in Gloucester, Ontario.
For more information, visit Ottawa Euchre on MeetUp.
Progressive Euchre Group – London, ON
This club encourages all to come out an play Euchre every Monday at 6:30p.m. at Norma Jean's Pub & Grill, located at 1332 Huron St in London. Good, people, good food, and good gaming for just $5, no membership required.
For more information, contact Julie at 519-451-1957
UW Euchre Club – Waterloo, ON
Here's proof that Euchre is a game for all ages! The UW Euchre Club was organized in 2009 by a group of eager young students at the University of Waterloo. They meet every Monday from 7-10:00p.m. in the Mathematics and Computers Building, MC 4041, at the University of Waterloo (Main Campus) in Waterloo, Ontario. All are welcome!
For more information, visit UW Euchre Club on Facebook or contact the club via email, uweuchre@gmail.com.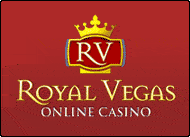 Royal Vegas offers a wide range of casual card games for fun or real money. Everything from keno, bingo and scratch cards, to even blackjack and texas hold'em. Safe, and fun.