11 Feb
How to Play Cribbage for Money
Cash Cribbage: Play for money, but keep it friendly.
Cribbage is a timeless game, beloved by countless players all over the world. For more than four centuries, it's brought together families, friends and acquaintances for a fun-filled evening around the table. Most enjoy the game for its inherent entertainment value, while some groups up the ante, putting a friendly stake on the outcome.
Playing Cribbage for money can certainly make your sessions more interesting. First, a few key notes to remember:
Keep it Fair: All players should be equally familiar with Cribbage. Do not play for cash when introducing a new player to the game; let them get the hang of it first.
Low Stakes, Light Mood: If you're playing among friends, keep the stakes friendly, or you may not be friends for much longer. It's easier to maintain a light and pleasant mood when you can't lose your shirt.
Can I Get That in Writing? Make sure the rules and payout structure are completely clear to everyone before the game begins. Have them written out on paper for anyone to review before, during or after a game, to help prevent arguments.
Ways to Play Cribbage for Cash
If you're playing online or in a structured tournament, the buy-ins and payouts will be designated for you. In a friendly home game, however, it's up to the host and other players to set the rules. There are a few common ways you can go about it.
Penny or Nickle a Point – Friendliest Version
In the past, (and still today in other countries) it was common to play "penny a point" Cribbage games. It is a simple concept. The points you win by is the number of pennies you win. It's not the total score, but the difference in score.
So let's say you win by 25 points (121 to 96). You would receive $0.25. If you win by just 3 points, you receive $0.03.
It's a nice, cheap way to spice up the game, and gets even more spicy for a skunk or double skunk. The winner receives a 2x payout for a skunk, and 4x payout for double skunk.
Unfortunately, it's harder to play by these rules today in Canada, having phased out one-cent coins almost a decade ago. Instead, you have two options. You can "round up" to the nearest nickel, or just increase the stakes to "nickle a point". Make sure you bring a lot of nickels in case you get skunked!
Cribbage for Dollars+ – Ruthless Version
This is a more cut-throat way to play real money Cribbage, but if you're in a hard-core group with enough extra change to spare, it definitely adds an element of passion for the win. Several of my friends play by these rules, and again, with no pennies here in Canada, it can get quite fierce!
In this version, the winner gets $2 just for winning the game. In addition, the winner receives a nickel per point for the difference in score. A skunk pays 2x, and a double skunk 3x.
For example, if you win 121 to 106, you would receive $2.75; $2 for the win, and $0.75 for winning by 15 pegs. If the score ends 121 to 55, the payout jumps to $5.30. That's $2 for the win, and $3.30 for winning by 66 points with a 3x double skunk multiplier.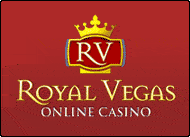 Royal Vegas offers a wide range of casual card games for fun or real money. Everything from keno, bingo and scratch cards, to even blackjack and texas hold'em. Safe, and fun.