11 Feb
The Best Cribbage Clubs in Canada
Close-Up: Active Cribbage gaming clubs across Canada.
Do you consider yourself to be an amazing Cribbage player? Are you and your partner so in-sync that you always seem to win your home games against friends and family? Are you ready to spread your wings and compete against other players in your community and beyond? If so, you may want to consider joining your local Cribbage Club.
As popular as Cribbage is in Canada, most areas do have one. Whether they actively promote their presence on the world wide web is another thing. Today we'll take a look at some of the best Cribbage Clubs in Canada. If you aren't near any of them, we'll tell you how to find out if there's a local Cribbage Club in your area.
Best Cribbage Clubs in Canada
The top Cribbage Clubs in the nation are with the long-time backing of the American Cribbage Congress (ACC est.1980). The organization has been around for years, and is a well-oiled machine in terms of scheduling and structuring. There are currently three active ACC clubs in Canada. Two are located in Alberta, and one in British Columbia.
Edmonton GR Cribbage Club

Kingsway Legion
14339 50 St NW
Edmonton, AB

Contact 780-232-4848 terryhatto@yahoo.com

The Edmonton Peggers of ACC # 261 are a Crib club that meets for 9-game play every Wednesday @ 7:00 pm from September thru May. They have a specialty every game night wherein a stuffed animal is passed around to each player who scores a hand of 21+. He or she who ends the night with the toy wins free entry the following week. Officially the Edmonton Grass Roots Cribbage Club, they are managed by Terry Hatto.
Cloverdale Cribbage Club

Royal Canadian Legion
17567 – 57th Avenue
Surrey, BC

Contact 604-612-6647 albway949@gmail.com

The Cloverdale Cribbage Club of ACC # 340 is among the largest in Canada. From September to May, members meet up every Tuesday from 6:30 pm. The 9-game

Cloverdale Crib Club is the only competitive unit within a larger group called '

Our Cribbage Club

', which includes more than half a dozen 9-game and 10-game clubs that meet at locations all throughout the Lower Mainland of British Columbia.
Kelowna GR Cribbage Club

Columbus Villa
1920 Ritcher St
Kelowna, BC

Contact 250-861-7800 esk@shaw.ca

The Kelowna Grass Roots Cribbage Club (ACC # 309) meets every Wednesday at 6:30 pm from September thru April in the CCHS head office at Columbus Villa. The 9-game club is run by Cribbage aficionados Gerald Klein and Fred Jarvis.
Finding a Cribbage Club Near You
One of the fastest way to find a crib club near you is to contact other clubs in more distant areas; especially those in the ACC. Being competitive leagues, they tend to have the most up to date information on other cribbage groups. The ACC headquarters are located in Las Vegas, Nevada, USA, and be contacted at 1-888-PEGGING, or by emailing membership@cribbage.org.
Another option is to contact local organizations that might host a crib club, such as the Royal Canadian Legion. Reach out to the chamber of commerce and senior community centres in your area. Look for community message boards or social media pages. If there's a Cribbage gaming club in your area, someone will be able to point you in the right direction. If not, you just might find enough support to help get one up and running.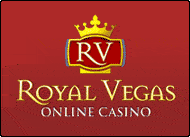 Royal Vegas Canada offers an interesting palette of specialty games for fun or real money. Everything from Texas Hold'em, dice games, Omaha, Keno, 7 card stud, to craps, blackjack and slots. Safe, and fun.