15 May
Kaiser Strategies for Beginners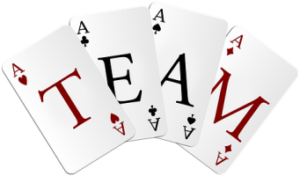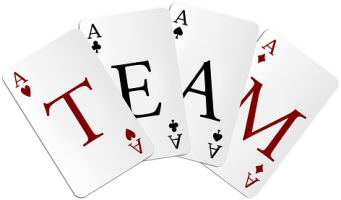 Kaiser (aka Three-Spot) is among the most popular card games in certain regions of Canada, especially in Saskatchewan and parts of Quebec. It's easy to learn, and fun to play, but not so simple to master. A good strategy for Kaiser comes from three main ingredients.
An in-dept understanding of the game.
Experience.
An equally experienced and wholly compatible partner.
Kaiser Strategy Begins with Knowledge
Simply learning all the intricate rules of the game is the first step to becoming a consistently successful player. I'm not just recommending you read over the basic rules before you get started. You must commit them to memory, including the rules of popular variations, like 34-Card Kaiser and the Sevens High variant.
The most important thing of all is to understand the value of the 5♥, and the malevolence of its evil-twin, the 3♠. While the overall object of the game is to capture tricks, the real goal is to earn the +5 bonus score for capturing the 5♥ and, at the same time, make sure that your opponents walk away with -3 penalty points for capturing the 3♠.
To do this, you typically need some good, high hearts in your hand, your partners hand, or a combination of both. Be careful though, because if your opponents run out of hearts before bleeding the precious 5, they may throw the 3♠ out first, forcing you to catch it.
A lot of players assume it's best not to have the 3♠ in their hand, but that's not necessarily the case. It's usually better to have control of this card. If you do have it, the easiest way to drop it into your opponents' lap is to have a hole in your hand; that is, to be free of a particular suit. If, for example, you have no Clubs, and your opponent catches a trick with the highest Club, it's time to drop the bomb!
Practice Makes Experience
Being an experienced player means everything. Once you have the rules down, you need to play the game, play it some more, and keep on playing. Only through experience will you begin to understand the intricacies of each potential move, what hands constitute a worthy bid, and the proper value of those bids.
Inevitably, some players will catch on to inherent Kaiser strategies faster than others, but if you're not among the quick learners, don't give up. Anyone can learn to be a good Kaiser player with enough knowledge and experience under their belt.
Compatible Partnership
You alone are not in control of your destiny in this game. Being a partnership-based card game, Kaiser requires a mutual understanding between two players who complement each others strategies.
The compatibility between you and your partner will play a significant role in your success at this four-player card game. Bringing two highly experienced players together doesn't mean nearly so much if they don't know how to work together.
The importance of finding an equally intelligent and dedicated partner cannot be expressed enough. The two of you must play as many games as possible across the table from one another.
And remember, in a live setting, there is absolutely no hand signaling or other illegal form of communication allowed. If the two of you have any dreams of playing in prestigious real money tournaments, cheating is not an option. Only your knowledge of the game and combined experience will determine the efficacy of your Kaiser strategy.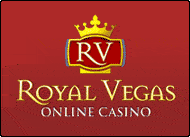 Royal Vegas offers a wide range of casual card games for fun or real money. Everything from keno, bingo and scratch cards, to even blackjack and texas hold'em. Safe, and fun.