11 Sep
Top CounterStrike: GO Teams & Players in 2020
A Close-Up of the Best CS:GO Players & Teams in 2020.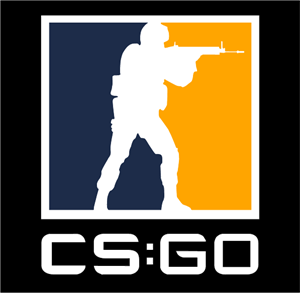 Counter Strike: Global Offensive is among the most popular MMOFPS eSports in the world, and has been practically since launch (August 2012). It's grown immensely as a competitive eSport in recent years, but never gained quite so much as attention as it has in 2020. No doubt, that's partly due to the circumstances that took the traditionally live tournament scene into a 100% virtual realm.
As with any season series, we've seen a great deal of roster changes throughout 2020. Veterans benched for prodigious rookies, subs and loans, unexpected retirements – anything and everything that can happen pretty much has. It's the level of elite skills the players possess, combined with the unpredictability of what lies around every corner, that makes professional CS:GO so incredibly entertaining.
Top CS:GO eSports Teams & Player Evaluations
Below is a list of the Top 10 ranked CS:GO Teams in the world (current September 2020). Click on any team name to learn more about it and its players.
#1 Vitality – France
Vitality has performed extremely well in 2020, taking down over $150,000 in prize money across a trio of 1st/2nd place finishes. They have the highest rank by points, but have struggled recently against some of the lesser ranked teams, like Astralis and Spirit; neither of which rank in the current Top 10. In fact, they seem to be on a slow but steady decline in recent weeks. After wining 62% of their matches in 2019, they've won 64% in 2020, but dropped to 56% last month, 50% in the last 10 matches, and just 40% in the last 5.
To make matters worse, the team's leader since 2018, Alex "ALEX" McKeekin, has decided to part ways with Vitality. He listed a grueling schedule as his reason. The rest of the team remains in tact, but no doubt preparations for the ESL Pro League Europe and upcoming BLAST Premier Fall Series are more difficult without him.
Vitality Player Profiles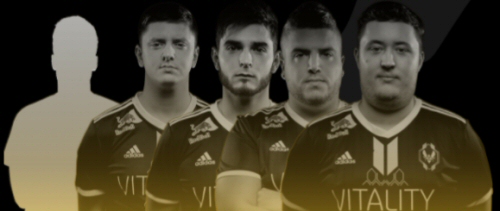 shox: Richard "shox" Papillo is easily one of the most recognized CounterStrike players in the world. At 28 years of age, his impeccable skills have earned him over $600k in prize money. He's so well known in his home country of France, local eSports media released a documentary about him. His rifling skills are one of the primary reasons Vitality ranks #1 in global CS:GO teams.
RpK: At 31, Cédric "RpK" Guipouy is one of the oldest eSports players in the world, but he hasn't missed a beat. The transition to virtual events has actually improved his game, due to a perferarted eardrum that's prevented him from flying to international events since 2016. He's got two major championship titles and a throng of lesser accolades behind him. He's an entry fragger and backs up shox in the rifler position.
apEX: Dan "apEX" Madesclaire is yet another eSports veteran, competing since 2009. In 2010, he was named France's break out player of the year. Now at 27, he has three-quarters of a million dollars in winnings to back up his exceptional talents. He's another entry fragger and rifler for Vitality, and another key player in their existing CS:GO supremacy.
ZywOo: Mathieu "ZywOo" Herbaut is one of two young guns for Vitality, still looking forward to his 20th birthday in November. He's one of the best new pros to come out of the amateur cesspool in recent years, named MVP five times in 2019 (CS Summit, ECS Season 7 Finals, ESL One: Cologne, DH Masters Malmo, and EPICENTER). He's also the youngest player, and only teenager, to be ranked as a Top 20 Player by HLTV. As an AWP sniper, ZywOo is a critical component to Vitality's team and kill rate.
misutaaa: At just 17, Kevin "misutaaa" Rabier is one of the youngest CS:GO pros in the world right now. He joined the French team in March and, following the sudden departure of ALEX, will have some very large shoes to fill.
#2 Evil Geniuses – United States
Established in 1999, Evil Geniuses is one of the oldest eSports teams still in existence. They rose to fame in 2009, but fell from grace in 2015 when most of their members were banned from Valve for their involvement in a match-fixing scandal. It wasn't until 2019 that they returned to the Counter-Strike scene – with a vengeance. They aren't just a high-ranking squad. Evil Geniuses are one of the most consistently high ranking teams in the ESL today, having been in the Top 30 list for the last 139 weeks and counting.
Their 2020 season has had far more ups than downs, especially in recent months. After a somewhat slow start to the year, they secured their first victory at the BLAST Premier Spring 2020 Americas Finals in June, followed that up with a win at the CS Summit 6 North America in July, and topped it off with another 1st place finish at ESL One Cologne 2020 North America in August. That last one was their crowning achievement, having secured the very last spot in the tournament by pulling off a strenuous 10-match win streak.
Evil Geniuses are performing extremely well right now, and should not to be underestimated against any opponent.
Evil Geniuses Player Profiles

stanislaw: Peter "Stanislaw" Jarguz is a 26 year old Polish-Canadian who's been playing professionally since 2013. He is the team leader of EG, masterfully attending to his role as lurking Rifler. Over his career with some of the world's top-ranked eSports teams, he's achieved 25 first place finishes, earning over $490k in personal prize money.
tarik: At 24, "Tarik" Celik has a decade of experience in eSports and over $750k in winnings to show for it. He's been an MLG All-Star, was named MVP of 2018 ELEAGUE Major: Boston. After signing with EG last year, his role as Rifler and entry fragger has been detrimental to the team's success.
Brehze: Vincent "Brehze" Cayonte is a 5-year pro, two-time MVP (CS Summit 3, ESL One NY 2019), and was ranked the 8th greatest CS:GO player in the world by HLTV in 2019. As an expert rifler, he's evolved very well with his teammates.
Ethan: The youngest member of the team, "Ethan" Arnold has only been playing professionally since 2016, but already has more than $375k in personal winnings. He's not so much a stand-out player as a solid average rifler for the team – a well-balanced machine that consistently delivers
CeRq: With his 21st birthday looming in December, Tsvetelin "CeRq" Dimitrov has just four years experience in eSports, but more than 30 first place finishes under his belt worth over $360k. After a phenomenal year with ERG in 2019, he was ranked 18th best in the world, making him an easy choice for Evil Geniuses prior to the start of 2020. He's the team's primary AWPer, and a critical component to their impressive win record.
#3 Heroic – Denmark
One of the eSports communities newer teams, Heroic is a Danish group formed in 2016 by the former members of Team X. The name was chosen as a revival of a former Danish super-team, led by Nicolai "device" Reedtz, in 2013. Despite some similarities, the two are not the same. With only four years behind them, they've performed well enough to top the $1-million mark in prizes already.
Heroic started the year with a win at the GG.Bet Winter Cup, but began faltering thereafter. A few roster changes got them back on their game, and by May, they were placing high in most of their competitions. Heroic finished out August with a $150k win at ESL One: Cologne 2020 Online – Europe, beating Vitality 3-0. As the world's third best team, Heroic is a force to be reckoned with, but a hard one to predict.
Heroic Player Profiles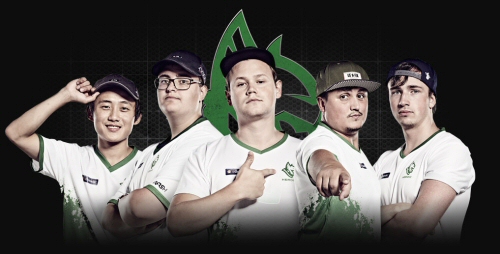 cadiaN: Casper "cadiaN" Møller is the team captain of Heroic and the primary AWPer. While his are just average (elite pro average, mind you), his leadership qualities are phenomenal. As the strat caller, he runs the team like a well-oiled machine.
B0RUP: Johannes "B0RUP" Borup is the lead rifler for Heroic and a fantastic marksman with a 65.6% headshot rate. His skills – or at least his stats – have improved immensely since joining Heroic, but you wouldn't know it by his achievements. He's played in 6 LAN events, but his highest finish was a 3-4 at EPICENTER 2019.
niko: Nikolaj "niko" Kristensen (not to be confused with Nikola "NiKo" Kovac) began his eSports career in 2015 with OpTic Gaming, won the 2018 DreamHack Masters Stockholm with North, then signed on with Heroic in 2017. HE's an entry fragger, rifler and a great evader of enemy fire.
stavn: A recent addition to the team, Martin "stavn" Lund was picked up in April and is already one of the most impactful players on the team. As a rifler, he's averaging 0.73 KRP; not bad for a 4-year pro at 18. With a little more refinement, he's got super-star written all over him.
TeSeS: René "TeSeS" Madsen is the average-joe of the team. At 19, he's got the rifler position under control, but there's no specific area in which he excels. There's nothing wrong with being well-balanced, though.
#4 BIG – Germany

BIG isn't just a bold proclamation of status. It's an acronym for Berlin International Gaming. The team was formed in 2017 by former NRG teammates, Fatih "gob b" Dayik, Nikola "LEGIJA" Ninić, and Johannes "tabseN" Wodarz. Of them, two remain, including Head Coach Dayik, and the Team Captain, tabseN.
The team has been hit-or-miss from the start. 2019 saw them missing a lot more than hitting, but 2020 has been a pretty stellar year. Eight outright victories, including the DH Open Summer, doesn't go without notice. The fact they haven't made any roster changes all years speaks to the confidence of the coaches, and the complementary teamwork they've achieved. BIG started 2020 with a rank of #46, and has since improved to #4.
BIG Player Profiles

tabseN: Now 25, Johannes "tabseN" Wodarz hasn't lost his touch. He's the in-game leader and main rifler, consistently racking up high KPR and ADR for his team. He's the shot caller, the stand-out player for BIG, and critical to the team's ongoing success.
tiziaN: Tizian "tiziaN" Feldbusch hasn't outshined anyone on the team lately. His stats are, in fact, very mundane. Not good – not bad – just average. His best stat is a low DPR of 0.66, but it's overshadowed by a mirrored KPR. A k/d ratio of 1.0 – dying as often as you get a kill – isn't exactly productive. Normally, I'd say better teamwork is in order, but he's been with BIG for two years. Maybe something else needs to give?
syrsoN: Florian "syrsoN" Rische is an 8-year veteran of eSports who signed on with BIG at the first of 2020. He's made a remarkable impact on the team's rankings. For an AWPer, he's got a low headshot rating of just 30.5%, but he gets the job done with a k/d ratio of 1.16.
XANTARES: İsmailcan "XANTARES" Dörtkardeş is the star of BIG; an 8-year pro with a decorated past and a very bright future ahead. He's been slamming the competition, racking up a 1.19 overall rating and k/d ratio of 1.21, followed by the highest Impact, ADR and KPR stats on the team. As a rifler and entry fragger, he communicates very well with tabseN, almost as if they're inside each other's heads.
k1to: At 21, Nils "k1to" Gruhne has just 4 years experience on the pro circuit, and it shows. He's an average player with average stats. He has good games and bad games. To his benefit, though, he has XANTARES as a rifler/entry fragger mentor. If he keeps his eyes and ears open, he has nowhere to go but up.
#5 G2 Esports – Germany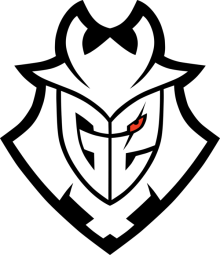 G2 Esports (formerly Gamers2) is a CS:GO team that's steadily improved through the 2020 season. In march, G2 was ranked in the high teens, and by June, they were enjoying the supremacy of first place ranking. It didn't last long, though. A 9th place finish at CS Summit and 3-4 placement at ESL ONE Cologne has dropped them back into a respectable 5th place.
With a recent win record of 85.7%, these guys are practically unbeatable on Vertigo maps. On the contrary, their performance has been abysmal on Dust2 (33.3%), and not much better at Mirage (37.5%).
G2 Player Profiles

JaCkz: At 28, Audric "JaCkz" Jug is one of CS:GO's oldest professional talents. He's a rifler and entry fragger for G2, transitioning to lurker as a match gets underway. JaCkz career extends back to 2013, but it doesn't seem he's getting better with age. On the contrary, his performance with G2 has leveled out 2019 to present, with stats that are just average in every way. If I had to pick a highlight, I'd say his 57.1% headshot rating is notably impressive.
huNter-: Nemanja "huNter-" Kovač is a 5-year eSports pro who's bounced around a lot of teams in the last two years. He won the 2019 United Masters with Valiance shortly before switching the CR4ZY, then made the move to G2 last September, where he's stepped in as an above average rifler for the team. He's got an overall rating of 1.12 and a 72.7% Kill Assist, making him one of the most critical players on the team.
KennyS: 25 year old Kenny "kennyS" Schrub is the AWPer for G2. He's got an excellent damage rating (DPR) of 0.63, backed by an impressive overall of 1.13. Although he has a low headshot rate 31.2%, he handles the sniper position well enough, and is a dominant contributor to their high Vertigo win rate.
AmaNEk: François "AmaNEk" Delaunay is another CS:GO pro who's spent a little time with a lot of teams. He signed on as a rifler with G2 in March, and has proven to be a well-balanced player throughout the year.
nexa: Nemanja "nexa" Isaković is the lead rifler and head strategist for G2 Esports. He and huNter- are long time teammates, having played together on Valiance and CR4ZY before joining G2 last year. He's doing a well enough job directing the team's strategy, but his in-game performance has been underwhelming for a captain.
#6 Complexity – Europe
Complexity Gaming is one of the oldest eSports teams in the professional CounterStrike community. The organization was formed in 2003 under the branding of compLexity. They entered their first CS tournament entry in 2004. Following a slump in 2019, the current season has been a good one for the European team, rising from 67th in December 2019, to 6th place in the first week of September 2020.
Complexity shined brightest in June when they defeated Vitality 2-1 in the BLAST Premier Spring 2020 European Finals. The Championship title came with a much appreciated prize of $335,000, not to mention a huge confidence boost for each of their members that has yet to wear off. Complexity is currently leading Group B in Season 12 of the ESL Pro League Europe with 12 points and a 4-0 record; tied with Group A's ENCE and Natus Vincere for first overall.
Complexity Player Profiles

RUSH: An 8-year eSporting veteran, William Thomas "RUSH" Wierzba id the entry fragging rifler for Complexity. He joined in September 2019 after a short but stellar career with OpTic Gaming in (2016-17), and remarkable follow-up with Cloud9 (2017-2019). Between those three teams, he's got over half a million in prize money under his virtual belt. RUSH is a well-balanced member of the team with an excellent DRP of 0.67.
k0nfig: Kristian "k0nfig" Wienecke is a critical component of Complexity, racking up an 81.0 ADR and 0.75 KPR as the teams transitional rifler and AWPer. Hailing from Denmark, he's got 5 years experience in the professional and highly decorated eSports arena. He's a 2-time MVP, Thorin's 10th and HLTV's 14th best CS:GO player in 2017. He also holds the world record for kills in a regulation-time match with 47 against the Renegades in a DreamHack Masters Qualifier.
poizon: Valentin "poizon" Vasilev is the kind of guy you'd much rather have playing for your team than against it. At just 21 years of age, he's got some impressive stats, including a 1.18 overall, 0.63 DPR, 0.76 KPR, and 71.4% KAST. Add in a k/d ratio of 1.20, and the former Windigo Gaming star is now a game changer for Complexity.
oBo: The youngest member of Complexity, Owen "oBo" Schlatter is just 17, but he's been with the team the longest (June 2019). He's been playing professional since 2016. As a primary rifler, he's an advocate of relentless teamwork.
blameF: Benjamin "blameF" Bremer is a force to be reckoned with, both in and out of the virtual gaming arena. His biceps are bigger around than oBo's head, and his stats are as good, if not better, than any active CS:GO pro. As the team's entry fragger, he's in a perfect position to head up the strategist role. His phenomenal 1.24 overall rating is almost as impressive as his 0.60 DPR; the highest in the league.
#7 Liquid – United States
Team Liquid is one of the oldest eSports teams in existence, but didn't enter the competitive CounterStrike arena until 2015. They started out slow, as most new teams do, improving to runner up in the 2016 ESL One Cologne and 2018 ELEAGUE CS:GO Premier. By 2019, they were the team to beat, securing 8 tournament wins, including a 3-1 final over Vitality in the $1,000,000 Intel Grand Slam Season 2.
With a record like that, Liquid was considered the team to beat coming into 2020, and that's exactly what everyone did – beat them. After finishing first in the ESL Pro League Season 11 North America, Liquid has failed to win any other tournaments this year. Matches, sure, they've won plenty of those – enough to keep them in the Top 10 – but they haven't managed to clinch a tournament win since.
Their last three finals appearances ended in defeat, twice against FURIA in the North American DH Masters Spring and Summer events, and then to Evil Geniuses in the ESL One Cologne. Following the first two near-wins, Liquid decided it was time for a big chance. They made a number of roster changes and even signed a new head coach.
Liquid has definitely got the talent, but all their new members need time to develop teamwork, and at the same time, overcome a growing runner-up reputation. I'm sure a lot of teams would rather be in 2nd than anywhere below, but for this team, failure to clutch the victory is becoming an all-too-common frustration.
Liquid Player Profiles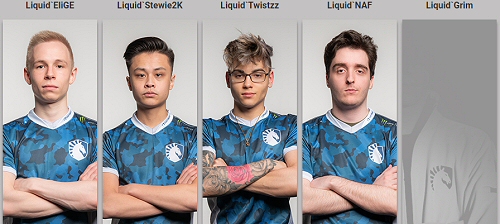 NAF: Keith "NAF" Marković is a multi-talented Canadian, taking on the transitional roles of rifler, lurker and AWPer for Team Liquid. At 22, he's considered one of the league's best CS:GO pros. NAF is a 2016 ELEAGUE Champion with OpTic Gaming before leading Liquid to eight outright victories in 2019. He continues to post great stats, including a fantastic 0.63 DPR.
EliGE: Jonathan "EliGE" Jablonowski is a 23 year old, 6-year pro who's spent the vast majority of his career with (March 2015-Present). He received a 12th, 15th and 4th best player rating from HLTV in 2017, 2018 and 2019 respectively, and was named MVP in four 2019 tournaments. He is arguably the best member of the team, having the greatest impact, an 83.6 ADR and 0.76 KPR rating.
Stewie2K: How many eSporters can claim over $1 million in prize money? Not many – but Jacky "Stewie2K" Yip can. Most of that came from his time with Liquid in 2019, but he also won the ESL Pro League Championship in 2016 with Cloud9, and the ZOTAC Cup Masters in 2018 with MIBR. He's the in-game strategist, entry fragger and rifler for Liquid and, despite a balanced stat sheet, has a significant impact rating of 1.19.
Twistzz: Russel "Twistzz" Van Dulken is a Canadian CS:GO pro and the youngest member of Team Liquid, looking forward to his 21st birthday in November. He was one of the youngest players to turn pro, joining Tectonic in 2015. He moved around a lot over the next two years until finding a permanent spot on Liquid in April 2017. As a rifler and support role, his KAST is ultra high at 73.9%. He also boasts a low DPR of 0.62, and above average KPR of 0.74.
Grim: Michael "Grim" Wince is the newest member of Liquid, having signed on in August 2020. He bounces around a lot, in fact, having played for 11 different teams – one of them twice – since turning pro in 2017. With just $35k in the prize bank, his career winnings do not compare to that of his new teammates, but he does have a lot of good stats to back-up his worthiness. It remains to be seen just how much of an impact he'll have on Liquid as the 2020 season pans out.
#8 Natus Vincere – Russia
Based in the Ukraine, Natus Vincere is the official CS:GO pro team of Russia. The name comes the Latin term meaning "born to win". In their earlier days, that's exactly what they did – win, and win a lot! Back in the days of CS 1.6, Natus Vincere – more commonly shortened to NAVI – became the first team to ever win three major championships in a calendar year. It's been a roller-coaster ride since, but these guys have clearly earned their spot in the world's top ten.
Over the last three months, NAVI has won more than two-thirds of their matches. They kicked off 2020 with a 1st-3rd finish at LAST Premier Spring, a 2nd place run at ICE Challenge 2020, and another 1st place routing at IEM Katowice. In May, they topped the field at the 2020 Gamers Without Borders charity event, besting mousesports. Then in June, Natus Vincere took top honors at WePlay! Clutch Island. All told, they've earned over $1 million in 2020 so far, minus the Gamers w/o Borders prize of $750k, which went to their favorite charity, UNICEF.
NAVI is one the scariest teams to face in a lot of CS:GO maps. In their last five matches, they've dominated Mirage and Nuke with 80% and 72.7% win rates, respectively, and 66.7% on both Train and Inferno.
Natus Vincere Player Profiles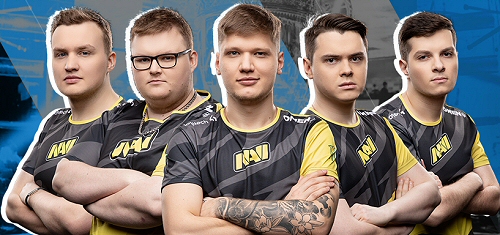 flamie: Kegor "flamie" Vasilev has been competing on a professional level since 2012. He joined NAVI in 2015 as a stand-in, and never left. He's been a staple member of the team ever since, earning the HLTV title of 14th best and 12th best player respectively in 2015 and 2016. As a rifler, he's best known for his evasive measures.
s1mple: Oleksandr "s1mple" Kostyliev is the core of NAVI, dominating the roles of rifler, entry fragger and AWPer. His stats are off the charts. He's got an overall rating of 1.24, an Impact rating of 1.35 and a KPR of 0.8, and those are just the really outstanding ones. This guy is a beast, and one of the world's fiercest CS:GO pros. And this isn't even his best year. In 2018 he was ranked #1, winning more MVP titles than I care to count, and a flurry of other top-honors in 2016, 2017 and 2019. He is a walking CS:GO highlight reel.
electronic: Denis "electronic" Sharipov is another high-impact player for NAVI, scoring impressive DPR, KPR and ADR ratings on a regular basis. After bouncing around more than half a dozen teams over three years, he joined NAVI in November 2017 and settled right in as one of the team's main riflers.
Boombl4: What Kirill "Boombl4" Mikhailov lacks in performance, he more than makes up for in leadership skills. As the team's in-game strat caller and rifling entry fragger, he absorbs intel like a sponge and uses it to direct the team to victory. Don't expect him to win any highest-kill contests, but as a team leader, you couldn't ask for much more.
Perfecto: Ilya "Perfecto" Zalutskiy is the newest member of NAVI. He left Syman Gaming in January of 2020 to join this new squad. After nine months, he has yet to meld into the team, and could be facing the boot if he doesn't step up his game in this month's the ESL Pro League. He is currently the only player on the team with poor ADR, KPR and impact ratings. He has the lowest death rate on the team, but also the lowest kill rating, with more than 50% of his rounds being no-kills. To his credit, in the last few months, his KAST rating has improved significantly.
#9 FURIA – Brazil
The last two years have been pretty phenomenal for this Brazilian squad, which is saying a lot for a team that was only formed in 2017. In June 2019, FURIA finally hammered down a team, signing long-term contracts that have proven to be extremely propitious. They began routing the competition in the months to follow, winning the ESEA 31 Global Challenge, 2019 EMF CS:GO World Invitational, and 2019 Arctic Invitational.
They started out slow in 2020, but soon recovered with a 1st/2nd finish at the BLAST Premier Spring American Showdown, followed by a victory at the DH North America Spring and Summer Masters events.
After finishing 3-4 in the ESL Cologne, they've come back with a vengeance to kick off the ESL Pro League. They've been unbeatable in the Overpass map, and are winning at least 50% of all other maps.
The teamwork between arT, yuurih, and KSCERATO has been spot-on. When HEN1 is on point, these guys are ferocious. If VINI ever becomes the player his coach believes he can be, FURIA would be virtually unstoppable.
FURIA Player Profiles

arT: Andrei "arT" Piovezan is the glue that holds FURIA together. He's the in-game leader, calling the strat shots from the most advantageous, entry fragger position. He's got almost as many sniper kills as combined AR rifle kills. Most of his stats are just average, as is to be expected on the front lines, but he's the highest rated impact player for the team, clocking in at 1.31; largely due to his opening kill rate of 1.30. When he gets the first kill, FURIA wins 76.8% of their games.
yuurih: Yuri "yuurih" Santos is arT's right-wing man and fellow rifler/entry fragger. He outperforms most of his squad mates in every category, especially ADR (87.5) and KDR (1.25). His rifling skills are impeccable, and his 0.62 DPR is impressive, but not nearly as impressive as some of his fellow FURIAs.
KSCERATO: Kaike "KSCERATO" Silva Cerato is a 3-year eSports pro who is tied with his own teammate, HEN1, for one of the world's lowest DPR ratings of 0.57. He can lurk with the best of them, identifying foes and firing off kill assists like nobody's business. With an opening kill ratio of 1.56 and overall k/d of 1.24 this year, most of his victims never even see it coming.
HEN1: FURIA's official AWPer, Henrique "HEN1" Teles is another player most teams can't find before it's too late. He's tied with KSCERATO for lowest DPR of 0.57. FURIA's overall rankings have improved significantly following his contract in September 2019.
VINI: Vinicius "VINI" Figueiredo has been the least impactful player for FURIA all year. He started the year out slow and has yet to pick up the pace. It's not that he's bad, he just doesn't play at nearly the same caliber as his teammates. If it doesn't improve during this month's ESL Pro League, there's every chance he'll get cut before the 2021 season.
#10 NiP – Sweden
This Swedish CounterStrike team first appeared in 2000 under the whimsical name, Ninjas in Pyjamas; since abbreviated to NiP. After seven years, the team dissolved, but was reformed in 2012 with the launch of CounterStrike: Global Offensive. They are far more famous now than the original team, having racked up 5 major final appearances prior to 2015 ESL One Cologne, and five more tournament titles thereafter.
NiP hasn't scored any outright victories since 2017, but they're poised for a comeback. NiP may be at the bottom of this list, but to place anywhere in the world's top 10 is an impressive feat. This team has been known to come up out of nowhere and defeat team's of much greater rank – that 'NiP magic', as the renowned eSports analyst Duncan "Thorin" Shields calls it.
Noticing their AWPer, "nawwk", hasn't been performing up to par, NiP managers placed him on medical leave, citing "mental and physical well-being"; or on layman's terms, the grueling tournament and training schedule has him too exhausted to compete on the necessary level. Or, it could just be a nice way of benching the 5-year pro for the remainder of the 2020 ESL Pro League. Playing in his stead is the team's coach, Björn "THREAT" Pers.
These young Swedes could use some NiP magic at the moment, suffering a 38.9% win rate in the last three months. REZ and Plopski are the only two making positive contributions. Maybe NiP should consider letting the rest join nawwk on the bench in lieu of in some fresh talent.
NiP Player Profiles

twist: Simon "twist" Eliasson is the oldest and most experience member of NiP. A few years back, he was among the most impactful players in CS:GO competition, and NiP was surely hoping to capitalize on that former glory. That hasn't been the case since his signing late last year. 2020 is turning out to be his worst year yet, with a 0.61 KPR and abysmal 0.95 KDR.
REZ: Fredrik "REZ" Sterner is a skilled rifler who joined NiP in 2017. If he's anything, it's consistent, having maintained a balanced stat sheet from day one. He's not what you'd call a prodigy, but he knows how to handle himself on the virtual battlefield.
hampus: Hampus "hampus" Poser has some notable achievements under his belt, including a win at the 2018 Qi Invitational with GODSENT, and two more at the 2019 LOOT.Bet CS Season 2 and 2020 CMD368 Championship with Team GamerLegion. He was signed by NiP shortly after as their new in-game leader, but has yet to live up to expectations. He may just need more time to meld with the new team, but for now, his stats are underwhelming at best.
Plopski: Nicolas "Plopski" Gonzalez Zamora is only 18, but has already spent four years in competitive eSports, and has yet to experience the thrill of winning an pro tournaments. As a standard rifler for NiP, all of hid stats are good – not great, but good – making him a perfectly balanced player with plenty of room and time for improvement.
nawwk: As previously stated, Tim "nawwk" Jonasson is on temporary medical leave. The team's AWPer and rifler has struggled in recent months, scoring a 65.2 ADR and barely keeping his k/d ratio above 1. NiP Coach Björn "THREAT" Pers will take his place until nawwk returns.
THREAT: Björn "THREAT" Pers is the head coach of NiP and current sub for the ailing "nawwk". At 32, he's been in the CS scene since the early 2000's, but only spent one year (2015) competing in CS:GO tournaments before transitioning to a coaching position for Team Acer in 2015, and NiP in 2016. His abilities in competitions are, as yet, unproven, and therefore unpredictable.