26 Aug
The Path to eSports Bookmaking Success
An Oddsmaker's Perspective on Building the Perfect eSportsbook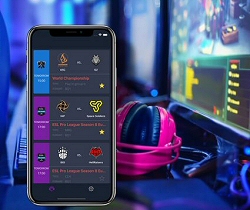 The term 'eSports' relates to one of the hottest topics in the gaming industry today. It's a syncopation of 'electronic sports', relating to a wide variety of competitive video games. Expand the term to 'eSports athletes', and you're talking about the dexterous mentalists who play them on a professional level. Alter it to 'eSportsbook', and the subject shifts to a community hub for gambling enthusiasts to bet on them.
eSports betting sites are the latest rage in online gambling. The competitive nature of video games has been around for decades, but never has it come into focus so sharply as it has in 2020. The few iGaming operators that made a point to launch an eSportsbook in recent years are bathing in success, while everyone else is scrambling to catch up.
An Oddmaker's Perspective: Building the Perfect eSportsbook
There aren't a lot of models to copy these days, and while mimicry may be the best form of flattery, it's not the path to eSports booking success. To be the best, you must pave new roads, surpassing all past performances. Combining proven tactics in sports betting, providing all the top video game titles, appealing to the right demographics – these are the ingredients for attracting both the old and new generation of punters.
Don't take my word for it, though. I'd love to take credit for these thoughts, but I cannot. They belong to the masterful mind of Pavol Krasnovsky, CEO of RTSMunity, who published them in the August 2020 edition of SBC Magazine.
Krasnovsky co-founded RTSMunity in 2015 as one of the world's first eSports betting odds and trading system providers. His team of quantitative analysts and program developers use mathematical models to turn boundless game data into real-time live odds for the eSports industry.
Presenting the Top eSports Video Games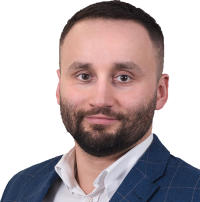 Krasnovsky says the key to building a successful eSports betting platform is to "understand your customers and fulfill their needs." This means, first and foremost, giving them access to bets on the games they watch most.
"The overwhelming majority of viewers and betting volumes are on the 'big three'," says Pavol, "Counter Strike, Dota 2 and League of Legends." He also throws the emerging Valorant into the mix, suggesting, "We may be looking at a 'big four'."
Profiting from a Sportsbook Point of View
Krasnovsky believes building an eSportsbook platform to mimic that of a traditional sportsbook is the proper approach. It lays a smooth path for existing sports fans to transition to eSports with no confusion surrounding bet slips or odds. However, he also notes the difference between making money in traditional sports and eSports bookmaking.
"The experience of trading traditional sports doesn't really translate to eSports," he says. "So, any sportsbook that wants to do eSports, has a long way ahead." He points to the "infrastructure and sheer amount of data" that goes into trading and odds setting as a primary differential.
Understanding Your eSports Betting Audience
Krasnovsky calls the burgeoning eSports market an "untamed territory" for most iGaming operators. Video games are more dynamic, playing out so much faster than traditional sports. Just like the competitions themselves, eSports fans are a whole new genre of bettors.
"They are young, they are very good at using new technology, they are very well informed and, most importantly, the majority of them are placing bets only on eSports," he explains. The end result for existing sportsbooks is that the eSports demographic is, most likely, not among their current player base. Operators can't just infuse an eSports option into their betting menu and expect it to become profitable.
To build the perfect eSportsbook – or inject one into an existing operation – means giving this new generation of online gamblers everything they desire, all in one place, and marketing it thusly. "Guaranteed betting odds, live stream, statistics, chat," says Krasnovsky. "This is an absolute must."
Good News & Bad News
As with so many things in life, there is good news, and there is bad news. The bad news is that there aren't too many eSports bookmaking success stories in existence right now. The closest I've found are Unikrn, which was built from the ground floor up with eSportsbook customers as the primary focus, and MegaPari, one of the few eSporting success stories that began as a traditional sportsbook.
The good news is that these top operators will continue to get better, just as more eSports betting communities pop onto the scene in the near future. Worthy competition in business has always been the driving force behind increased customer satisfaction.