3 Oct
How Canadians Play Real Blackjack on a Tablet
Touch-Screen Tutelage: iPad/Android tablet online blackjack Canada.


It really is amazing what we can to with today's technology. Delivering desktop computers into the homes of every man, woman and child has ramped up the speed at which new high-tech devices are being produced. In just two decades, we've gone from snail-pace browsing on picture-tube monitors, to instant-access, touch-screen tablets that deliver the world to us on our sofas; or anywhere else for that matter.
Smartphones are great for some things, but when you want a larger picture to look at, or more space to tap and slide your fingers, tablets are the way to go. Today's top selling tablets are Apple's prestigious line of iPads, and Android's buyer-friendly range of products, available from a variety of major brands like Samsung, Lenovo and Amazon.
Here in Canada, the internet gambling scene gets more and more attention with each passing year. We are among the few remaining nations that do not heavily restrict internet betting. Some provinces have taken the time and energy to introduce home-grown and provincially regulated iGaming websites, including BC and Manitoba's PlayNow, Ontario's PlayOLG, and Quebec's Espacejeux.
Whether you live in one of those provinces or not, you can also access many of the thousands of internationally regulated online gambling websites without fear of legal retribution. And when you put all of these new-age capabilities together, you get…
iPad/Android Tablet Online Blackjack Canada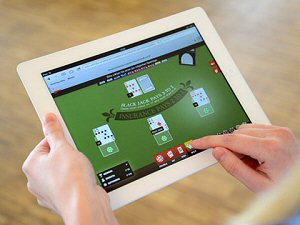 Thanks to the recent mobile gaming revolution, almost every online casino in the world is mobile tablet compliant. Being the most famous casino game from here to Timbuktu, you can rest assured 99.99% of all iGaming websites present their players with not just one, but a complete collection of popular blackjack variants and unique side bets. You can even enjoy mobile live dealer blackjack on any modestly equipped iPad/Android tablet. And rest assured, mobile security features are far better than they were when the tablets arrived around 2010.
If you've ever played online blackjack on a desktop computer, the tablet version will be a breeze. The only real differences are that you'll tap your selections with your finger, instead of clicking a mouse, and the screen size is surely going to be smaller. The average tablet screen today is around 8" (often scaling from 6.5" – 11"), compared to the average laptop screen size of 12"-14", and regular desktop screens of 17"-20" and up.
The smaller screen isn't really an issue when considering you don't have to sit at a desk, or deal with a bulky laptop across your thighs. A tablet can be easily held at whatever position comfortably accommodates your arm length and eyesight.
Best iPad for Online Blackjack Players
The great thing about Apple products is that they are built to last – if you don't drop them, that is. Pad and iPhone are both notorious for screen shatters. If you're careful with them, though, their processors and other core tech doesn't go obsolete nearly so fast as some Android-endowed devices.
The benefit to consumers is that, even though an iPad can be fairly expensive, you can expect it to work great for years to come. The latest iPad Pro and iPad Air, starting at $800 and $500 respectively, are popular choices. Even the older iPads (4th generation and up, iOS 6+) are still fully capable of running today's universal-optimization HTML5 scripts without error. A good rule of thumb with Appl is that any device built in the last 5 years can get the job done.
Best Android Tablets for Blackjack
Android tablets are harder to gauge, because the operating system is licensed to any tablet manufacturing company willing to buy it. Some build sturdy devices with suped-up processors. Others use cheap, thin plastic and insert just enough tech to make it work for a year or two before dropping into the dense pool of obsolete technology. This is exactly why Android tablets come with such a wide range of prices, starting as low as $49 and scaling up to $999 or more.
It's true, you get what you pay for, most of the time. Some of those bargain tablets are a good deal, especially if you don't mind upgrading every 1-2 years. Or, you can snag a more expensive model, like the Samsung Galaxy Tab S6, Huawei MediaPad M5, or the hot-ticket Google Pixel Slate. These products have enough power under the hood to stay relevant almost as long as their iOS rivals.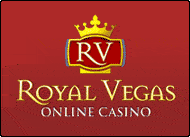 Royal Vegas, the #1 rated Casino for Canadians offers a thrilling and secure live gaming experience. Players are catered to by real dealers via webcams. That, and a world-class gaming experience, with innumerable card games and fun for everyone ! RV has been in the business for a very long time, a decade long. Thumbs up !