23 Nov
Bet Online with USDT – Tether Review
Gambling with USDT and the Story Behind the 1st Stablecoin Tether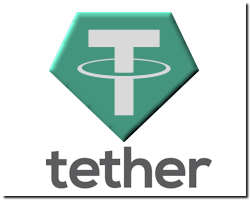 Tether (USDT) is not your typical crypto currency. It is the investment world's most popular stablecoin. A stablecoin is a digital commodity that is linked to an outside commodity – in this case (as its abbreviated name implies), the United States Dollar (USD). Thus, the value of Tether constantly mimics the value of the US$. Tether sparked a revolutionary wave of pegged stablecoin cryptos, including ones linked to all major fiat currencies, as well as other valuable commodities like oil, silver, gold, and diamonds.
Tether Crypto Review
The concept behind USDT was that it always be "tethered" to the exact value of the US Dollar.  For the most part, that's been the case, but it has wavered oh-so-slightly over time. That hasn't deterred investors, who see the conversion from fiat USD to USDT a great way to secure finances beneath the government radar.
See the time-stamp values below to track its growth rate over time, and scroll down to learn more about the history of USDT, where to buy it, and which crypto casinos offer USDT betting.
USDT Launch Date

Value at Launch

Jan 1, 2020

Dec 1, 2020

Nov 23, 2022

Note: All price values are listed in US$.
History of Tether Cryptocurrency
Tether was originally announced in July 2014 under the name "Realcoin". One month after its October 2014 release, company CEO Reeve Collins had a change of heart, and renamed it "Tether". In January 2015, Bitfinex became the first cryptocurrency exchange to support the trade of USDT.  The stablecoin was an instant and monumental success.
It's worth noting that, while Tether Limited claims that $1.00 is held in reserve for each USDT in circulation, there is no contractual obligation for Tether owners to receive $1.00 for each USDT sold. According to the company's lawyers, each Tether is actually backed by only $0.74. Nonetheless, USDT surpassed BTC in trade volume in 2019 as the highest daily and monthly traded crypto on the market.
Where to Buy & Store USDT Crypto

As one of the world's highest volume cryptos, you can find Tether on almost any crypto exchange service, including the Binance Exchange. The standard commission rate on Binance is a competitive 0.1%, however, users who buy commodities in the native Binance Coin get a 50% discount for their first year of membership, dropping the commission rate to just 0.05%.
Similarly, most digital wallets are capable of storing USDT coins. The Binance Wallet is an obvious choice, if you're using BNB to buy Tether, but there are plenty of other choices. USDT is compatible with all Ethereum-based wallets, including MyEtherWallet and the popular Bitcoin option, OmniWallet.
USDT Online Casinos
Throughout the history of online casinos, the US$ has been accepted more readily than any other central currency. Thus, it makes sense that a tethered USDT would be a preferred payment option for crypto casinos. Having personally researched and accessed a plethora of crypto online gambling sites, I can recommend the following Tether / USDT online casinos: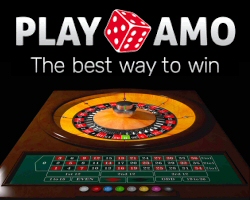 Playamo is a specialty casino tailored to players wishing to utilize bitcoins and play in a safe and anonymous manner. It caters to Canadians who use cryptocurrencies and also traditional cards like Visa/ Mastercard. Check the Playamo Canadian deposit options page ->here<- to see if your deposit modality of choice is accepted. Highly trusted, secure, and one of the select few Bitcoin enabled casinos that actually has a license, under Curacao.