22 Nov
Bitcoin Exclusive, Hybrid & BTC-Cash Casinos
Understanding the Three Main Types of BTC Casinos and Why it Matters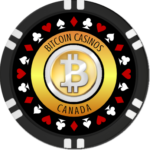 As a decentralized currency, Bitcoin (BTC) has revolutionized eCommerce. No names, no taxes, no international barriers – just a simple, anonymous means of bartering over the digital landscape. One of the first industries to recognize the value in crypto was online gambling. More than a decade later, Bitcoin casinos continue to flood the iGaming market. Much like their cash-wagering counterparts, there are hundreds to choose from, with a diverse range of options to suit all types of players. Fundamentally speaking, each can be categorized into one of three groups.
Understanding the 3 Types of BTC Casinos
The three types of Bitcoin casinos you're likely to come across are those that deal exclusively in Bitcoin and/or other cryptocurrency betting, hybrid casinos that deal in both crypto and fiat money, and Bitcoin-to-Cash casinos, where all crypto deposits are automatically converted to cash for wagering purposes. Choose the type you want to learn more about below, or continue scrolling to learn about each one.
Bitcoin Exclusive Casinos
The term "BTC exclusive casino" is pretty self-explanatory. It simply means that the casino deals in Bitcoin (and/or other cryptocurrencies) exclusively. You will not be able to deposit fiat money at these gambling sites. You will need to have a digital wallet containing one or more of the casino's accepted forms of crypto.
When making a deposit, players first choose their preferred digital coin, then copy the Wallet ID shown. Then, from their Bitcoin wallet, they will initiate a transfer to the Wallet ID copied form the casino. Once the crypto arrives (it can takes a few minutes), the player will be able to place bets in crypto currency.
For avid fans of Bitcoin, exclusive crypto casinos are the most preferred option. Players never have to worry about converting fiat money to or from crypto coins, and they always have access to the full collection of Bitcoin casino games on the menu.
Some examples of exclusive Bitcoin casinos are 321 Crypto Casino and Rock N Rolla Casino. Both are reputable operations, and among the few our researchers recommend to readers.
Bitcoin Hybrid Casinos
Hybrid casinos are the type of Bitcoin gambling sites that offer both crypto currency and fiat money payment options. If you deposit in crypto, you will also bet with crypto, and withdrawal your winnings in crypto. If you deposit cash, you must bet with cash and will receive cash winnings upon withdrawal.
These casinos are fine for the average bettor, but there are some drawbacks. The most common complaint is that you rarely have access to the full variety of games. A Bitcoin account is only able to bet on the variety of titles in the designated Bitcoin games menu. Cash depositors can only place bets on the collection found in the cash games menu. As a work around, you can always get the most flexibility by depositing and wagering in both coin and cash.
An example of a good hybrid Bitcoin casino is Playamo. At present, it is the only hybrid BTC casino our researchers have found reputable enough to recommend.
BTC→Cash Money Casinos
Bitcoin-to-Cash casinos are purely designed for anonymity, combined with military-grade security. Like exclusive Bitcoin casinos, players can only deposit funds in crypto. However, once deposited, all funds are immediately converted into fiat money before any bets are placed. Thus, you can expect all the traditional internet casino games to be available (slots, blackjack, roulette, poker, etc.) When a player is ready to cash out their winnings, the fiat money is converted back to crypto for withdrawal to a private digital wallet.
There are a lot of people who prefer these crypto gambling sites; some for honest reasons, others not so much. On the positive end, the military-grade security is fantastic, but only available when depositing in crypto. A lot of gamblers prefer to see their wagers placed in real money. It's easier to keep up with, and protects users from potential loss of value with the wild fluctuation of BTC exchange rates. BTC to Cash casinos are the only ones that can provide both ultimate security and fiat cash wagering.
On the negative side of that token, there are some players who choose these types of Bitcoin casinos because they cannot legally gamble online in their jurisdiction, or do not want any trace of their gaming activities to appear on public record, often to avoid paying taxes. Please be aware that we do not recommend or condone any form of illegal gambling, tax evasion, or any other prohibited activities. If you choose that path, you do so at your own risk.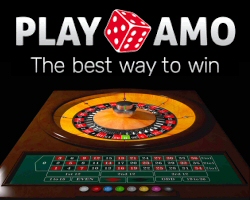 Playamo is a specialty casino tailored to players wishing to utilize bitcoins and play in a safe and anonymous manner. It caters to Canadians who use cryptocurrencies and also traditional cards like Visa/ Mastercard. Check the Playamo Canadian deposit options page ->here<- to see if your deposit modality of choice is accepted. Highly trusted, secure, and one of the select few Bitcoin enabled casinos that actually has a license, under Curacao.