27 Apr
Poor House to $1M Dogecoin Dog House
Musk-Inspired Investor becomes Dogecoin Millionaire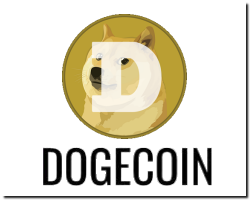 If you use the internet at all – and you do, or you wouldn't be reading this – you've surely heard about the recent value spiking of crypto-currency Dogecoin. Yes, that Dogecoin. The Shiba Inu meme-inspired crypto launched in 2013 as a joke, only to prove anyone could create a digital currency. And just look at it now; among the most actively traded digital commodities on the market today. It's not just stirring up controversy – it's creating millionaires!
This is the story of Glauber Contessoto, a working-class resident of Los Angeles who grew up in the poor house, only to find himself in the Dogecoin dog house. (That's a good thing, by the way!)
Musk-Inspired Investor becomes Dogecoin Millionaire
Contessoto went from diligent, retirement-minded investor to millionaire status in just over two months. He already had money in stocks, but a very wise man convinced him to move it around. When he shared his story with CNBC Make It, Contessoto said the inspiration behind his Doge investment came from Tesla CEO, Elon Musk.
The new cryptocurrency legend said it all started earlier this year. He had heard about Doge on Reddit, and saw self-proclaimed Technoking Elon Musk Tweet about it on several occasions. Inspired by Musk's confidence in the crypto-meme, he decided it was time to make some changes in his portfolio.
Contessoto sold all of his prior investments, including stocks in Tesla and Uber. He even invested on margin, borrowing money in the Robinhood app to increase his liquidity. He then sunk everything he had, approximately $180,000, into Dogecoin. That was February 5, 2021, when the value of the meme cryptocurrency was about $0.045.
Just over two months passed before the 33 year old employee of a Los Angeles music company awoke to find his portfolio valued at more than one million dollars. On the night of April 15, Doge began soaring. By the next day, it had jumped 400% to reach a capitalization of $49 billion, eventually spiking to a record high of $0.49.
On April 16, Contesseto published a screenshot of his Dogecoin crypto account on Reddit, showing a value of $1,081,441.29. Not bad for a two-month haul.
Why Invest in Dogecoin – Elon Musk is a "Genius"
Of course, one of the first questions asked of the new-found millionaire was what made him decide to give up everything else and invest his entire savings – and then some – into the joke crypto, Doge? Contesseot there were a number of reasons for his decision, but that Elon Musk's confidence in the digital coin played a significant role.
"A reason why I put my savings into Dogecoin is Elon Musk," he told CNBC. "I think the guy is a genius."
Contessoto also credits the Reddit community with his decision, as well as the fact that it came from humble beginnings. It came from nothing more than a joke around a then-trending Shiba Inu meme, and was never really meant to be worth anything. Glauber himself came from humble beginnings, and never expected to be where he is now, either.
"I grew up really poor, so this is a huge deal for me."
With Great Risk Comes Great Reward
Contessoto considers himself a bullish investor, especially when it comes to Doge. He's a firm believer that Dogecoin will be a source of "generational wealth" for his family, now and for many years to come. That said, you can rest assured he has no intentions of selling his Doge investment anytime soon.
"My plan is, once I hit $10 million, then I'll take out 10%," said the Dogecoin millionaire. "This stuff is going to continue to grow."
Since that fateful screenshot was taken on April 16, his investments have lost some value, but he's still got plenty of action on the crypto market. At time of writing, Dogecoin is worth $0.269899.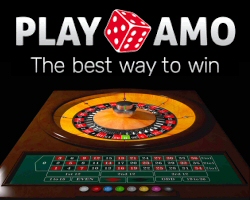 Playamo is a specialty casino tailored to players wishing to utilize bitcoins and play in a safe and anonymous manner. It caters to Canadians who use cryptocurrencies and also traditional cards like Visa/ Mastercard. Check the Playamo Canadian deposit options page ->here<- to see if your deposit modality of choice is accepted. Highly trusted, secure, and one of the select few Bitcoin enabled casinos that actually has a license, under Curacao.