1 Dec
Why You Don't Gamble with a Bitcoin Exchange
Why Digital Exchanges and Bitcoin Casinos Don't Mix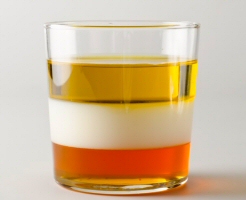 The appeal for Bitcoin and altcoin online casino gambling was born largely of the anonymity it provides. Staying under the radar has its advantages, plus they're inherently equipped with military-grade security. They're cheap, they're transparent, and the range of accepted crypto is constantly expanding. All you need to bet with Bitcoin is a way to buy it, and a wallet to hold it, but your options may be more limited than you think.
Bitcoin Exchanges Great for Investing, Not Gaming
In order to gamble online with Bitcoin, you have to transfer crypto from a personal digital wallet into a Bitcoin casino wallet. In the early days of Bitcoin, all digital wallets were private. Coins could be mined into a wallet, and were sent and received between wallets privately. But to buy them, you had to purchase them from someone who already owned them. Bitcoin exchanges changed all that.
Crypto exchanges gave everyone the option to buy and sell Bitcoin and other altcoins just as you would buy and sell shares on a stock exchange. As you probably know, it didn't take long for the price of Bitcoin to rise so high, most people couldn't afford to buy even 1 BTC. Again, exchanges came to the rescue. Most of today's exchanges allow buyers to purchase fractional portions of stocks and crypto currencies.
Apps and websites like Coinbase, Cash App, and Robinhood are attracting more and more investors these days, all looking to get in on big stocks and cryptos they would otherwise have no option to buy. If investing is all you intend to do, these digital wallets are the perfect, one-stop shop for all your crypto needs. However, if you intend to buy crypto, then transfer it into a Bitcoin casino, you'll soon find that they don't mix very well.
Why Bitcoin Exchanges and Bitcoin Casinos Don't Mix
The problem with digital exchange wallets is that they are not private. They are investment apps. In order to buy stocks, you need to sign up an account, providing your real name, address and date of birth. You need to link it to a bank account, credit/debit card, or at least an online payment solution like PayPal, which must also be registered with the same name and address. Crypto exchanges are no different. Identity verification is not just a matter of security, it's the law.
When you purchase stocks, you must report your expenditures, profits and losses on your tax forms. Again, the same goes for investing in cryptocurrencies, thanks to investment apps that are required by law to collect verifiable information, thereby confirming the identity of all their users.
Further complicating matters is the fact that most cryptocurrency exchanges do not permit transfers to gambling-related websites or wallets – again, largely due to regulatory compliance. For example, if you open a Coinbase account, buy a fraction of BTC, then try to send it to your Playamo Casino wallet, you're going to run into problems. At best, the transfer will be rejected. More likely, your Coinbase account will be closed for breach of contract, and at worst, without a refund of your coins.
Fortunately, there's a very easy way to work around this problem.
How to Fund Your Bitcoin Gambling Wallet
All you have to do is open a second digital wallet. This second one should be a private Bitcoin wallet. There are some great ones out there; even a few that specifically cater to the iGaming market. Some of them will even provide the option to buy Bitcoins and altcoins directly through them, but not many. Others are purely wallet apps, designed to do nothing more than securely store all your crypto coins.
With a public bitcoin exchange wallet, plus a private digital wallet, you've got everything you need to maintain anonymity and ultimate security. You can purchase your Bitcoins and altcoins through the exchange, then transfer them to your private wallet. From the private wallet, you can deposit coins into your casino wallet. The public wallet will record that your coins went to a private wallet, but all traceability ends there.
If you win big at the casino, you can reverse the process to turn your coins back into cash. Simply transfer them from the casino to your private wallet, then from the private wallet to your exchange wallet for conversion to fiat money.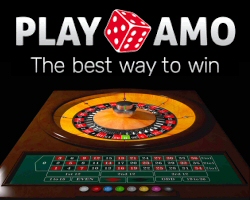 Playamo is a specialty casino tailored to players wishing to utilize bitcoins and play in a safe and anonymous manner. It caters to Canadians who use cryptocurrencies and also traditional cards like Visa/ Mastercard. Check the Playamo Canadian deposit options page ->here<- to see if your deposit modality of choice is accepted. Highly trusted, secure, and one of the select few Bitcoin enabled casinos that actually has a license, under Curacao.