31 Aug
Guide to Virtual Mastercard Casino Banking in Canada
Why Online Mastercard Gift Card Casinos are a Safe Bet for Canada 2023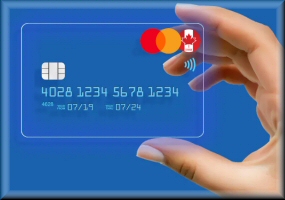 Ah, Mastercard. It's one of the most distinguishable payment products on the planet. Even if you don't have a Mastercard credit card or debit card in your wallet, odds are pretty high that you recognize one when you see it. The overlapping Red and Orange circles – so simple, so familiar, you might call it… priceless!
Okay, maybe I'm being a bit too dramatic. But it's true – Mastercard is one of the most popular payment methods in the world, and for good reason. The company serves billions of customers across 210 countries, with an ever-evolving product line that includes everything from traditional bank cards to prepaid virtual Mastercard.
The Mastercard Family of Financial Card Services
After more than 50 years, Mastercard has earned a well-deserved reputation as the world's second-largest payments brand (behind Visa, of course). In all that time, its product line has seen impressive growth.
Mastercard Credit Card

The company's credit card line spans a plethora of products, from low-limit cards designed to help users repair bad credit, to ultra-high-limit "black" cards, like the MasterCard Luxury Card. These cards are issued through partnerships with financial institutions, and their respective co-brand organizations, to offer open-loop credit card options. What that means, in layman's terms, is that Mastercard partners with banks, which issue credit cards to worthy customers.
The Capital One Master Card is especially popular in Canada. It comes in several forms, including a low 14.9% rate with a $79 annual fee, or a higher 19.8% rate with no annual fee. Most Canadian banks offer them as well. Just ask your local branch about its BMO, MBNA, RBC, Desjardins, or CIBC MasterCard options.
Mastercard Debit Card
Through its financial partner networks, Mastercard issues more debit cards than any other product in its ample line. According to data from Statista, the company had 1.47bn debit cards in circulation worldwide in the second half of 2021. Debit cards are the easiest to acquire, and the cheapest to use, since there's no line of credit involved. All payments are made from the existing funds in the cardholder's bank account, much like a prepaid card, which brings us to…
Vanilla Prepaid Mastercard
Mastercard offers a variety of gift cards, the most common of which is its Vanilla Mastercard Gift Card. You can purchase these for a small fee, plus the card's value, at most retail locations throughout Canada. Just visit your local 7-11, Best Buy, Giant Tiger, Wal-Mart, etc., where you should be able to find Vanilla Prepaid Mastercard in denominations of $25, $50, $100, $200, $50, $75, $100, $150, and/or $250.
Prepaid Virtual Mastercard
A virtual prepaid card is like any other gift card, except that it only exists in virtual form. There is no physical card. You can't hold it, tap it, or swipe it. That's because virtual Mastercard is primarily for online purchases. Sure, you could reload a mobile wallet and use your smartphone to pay in a physical store. But most virtual cardholders choose this method for online activities, like paying bills, buying from Amazon and eBay, or depositing money in an online gambling account.
Choosing the Right MasterCard for iGaming Deposits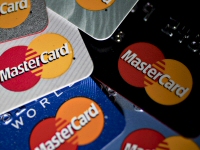 We all know Mastercard to be a safe and secure method of payment. Of that, there is no doubt. But not every type of Mastercard is best for funding an online casino, poker room, or sportsbook. In fact, over the years, Mastercard earned a reputation for iGaming payment rejection. It's not the brand, but rather the type of card you're using.
Credit Cards
Honestly, Mastercard credit cards are the worst. Again, it's not the brand, so much as the fact that it's a credit card. Regulatory bodies all over the world are slowly transitioning to a no-credit-betting policy. It makes sense, too. It's never a good idea to gamble with money you'll have to pay back later. Bets should be made with the cash you already have. Debit cards, for instance, draw straight from your bank account, so long as the cash is available.
Debit Card
That doesn't mean a Mastercard debit card is the best idea either. This is the one area where Visa and Mastercard differ. A lot of banks, even here in Canada, will reject a payment to an offshore online gambling company. Visa debit cards work 80-90% of the time, while Mastercard debit only gets through about 50% of the time. So yes, your favorite casino may promote Mastercard debit card deposits, but your bank may cut them off from processing.
Prepaid Card
Where other cards may fail, a prepaid gift card prevails. Mastercard's physical and virtual prepaid cards are inexpensive, readily available, and as easy to use as any other bank card. Here in Canada, they're sold as JokerMastercard, and are especially handy for international purchases. All you have to do is enter the details, and your payment goes through in a matter of seconds. Best of all, the majority of Canadian online casinos accept them. You can purchase a Joker Mastercard in-store and online from a variety of retailers, including Jokercard.ca.
Keep reading below for more information as we detail all the features and highlights of Mastercard gift card casino deposits. And before you go, be sure to check out the Little Known Mastercard Fun Facts section, too!
What is an Online Mastercard Gift Card?
A Virtual Mastercard (a.k.a. Joker Card) is similar to a debit card, with two notable exceptions.
It's not connected to you, your identity, or your bank account.

As a "virtual" card, it can only be used online, on mobile, or over the phone; anywhere a physical card is not required.
In essence, a virtual Jokercard is a Canadian online gift card that bears the Mastercard logo.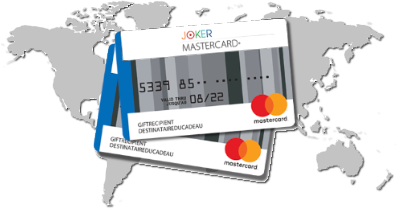 What separates the Joker Master Card from traditional eGift cards is that it's not brand-specific. You can use it at any online merchant website where Mastercard is accepted. Brand-specific eGift cards (i.e. Amazon, Best Buy, Wal-Mart, etc.) can only be used on their respective websites.
There are a few reasons why these features benefit Canada's online gamblers…
Give & Receive the Gift of iGaming
When you're looking for the perfect gift, prepaid cards are a great option, but not everyone likes Gas+, Playstation, or Tim Hortons. (Okay, we all love Tim Hortons, but maybe not on a personalized gift card level!) If you've ever received a brand-specific gift card, when all you wanted was some extra cash to spend at the virtual casino, you can understand why this is so important. Some people really enjoy iGaming, and these types of prepaid cards are the only way you can give, or receive, online gambling credits as a gift.  
No Risk of Identity Theft or Financial Fraud
Gift-giving (and getting) is great and all, but staying safe in an ever-questionable realm of digital commerce is unequivocally important. The best way to protect ourselves from security threats like identity theft and financial fraud is to put as little information out there as possible. Mastercard gift cards are not tied to our bank or personal identity. They hold an original value. Once a card's value is depleted, you can simply throw it away. By using the full amount on the card all at once, there is absolutely no chance that any money can be stolen from it, whether the card's details are compromised or not. And that level of peace of mind is (drum roll please…) Priceless!
The Only Real Drawback – Not Eligible for Withdrawals
There's really only one thing that a prepaid Mastercard can't do, and that's serve as a hopper for your casino winnings. You cannot withdraw funds back to the card. If you win a nice chunk of change and want to cash it out, you'll have to choose a different payment method. But hey, if that's the worst of your problems – choosing how you want to get paid – that's not a bad problem to have!
Learn More:
How to Buy Joker Mastercard Prepaid Gift Card
You can purchase a JokerMastercard in a variety of ways, online or in-store. For ultimate convenience, we recommend buying online at official websites like Jokercard.ca and Giftcards.ca.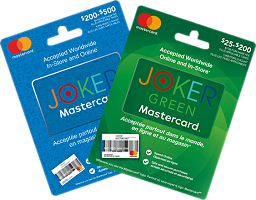 Alternatively, you can purchase a Joker Master Card in person at retail outlets all over Canada. Jokercard retailers include:
Canadian-Tire
Co-Op
Country Grocer
Loblaws
Pharmaprix
Rexall
Safeway
SaveOnFoods
Shoppers Drug Mart
Sobeys
Staples
TGP
The Home Depot
Thrifty Foods
You can also purchase a virtual Jokercard at some retail outlets by scanning the QR Code on the branded fixture at these locations:
Canadian-Tire
Loblaws
Rexall
Sobeys
JokerMastercard Values – How Much to Buy
Realistically, you can purchase a Mastercard gift card worth anywhere from $25 to $500. However, we do not advise loading more than $225 on a single card, especially if you intend to gamble online at any offshore websites. You may even wish to limit your card values to $75. Here's why:
The following text is found in the fine print of the official Jokercard website, defining specific restrictions and limitations on the use of its gift cards in jurisdictions within the European Economic Area (EEA). This is important because the vast majority of international online casinos are located in the EEA.
IMPORTANT NOTICE: Due to a change of regulations, the maximum spend in a single transaction at online merchants or websites located in the *European Economic Area will be limited to $75 CAD, and the maximum spend in this region over the lifetime of the card is now limited to $225 CAD. Please contact the GiftCards.ca customer service team if you require further assistance.

*European Economic Area subregion includes the following countries, islands, and territories: Austria, Belgium, Bulgaria, Croatia, Czech Republic, Cyprus, Denmark, Estonia, Finland, France, Germany, Greece, Hungary, Iceland, Ireland, Italy, Latvia, Liechtenstein, Lithuania, Luxembourg, Malta, Netherlands, Norway, Poland, Portugal, Romania, Slovakia, Slovenia, Spain, Sweden, Canary Islands, Ceuta, Melilla, Azores, Madeira, Aland Islands, Jan Mayen, French Guiana, Guadeloupe, Martinique, Réunion, Saint Martin (French Part), and Mayotte. Please note that the United Kingdom and all legal jurisdictions under the United Kingdom are exempt from this definition of European Economic Area.
KEY TAKEAWAYS
You will only be able to use Jokercard for up to $75 single deposits, and up to $225 maximum in combined deposits, per card

.

If you want a single-use card for utmost security, stick to $75 prepaid values.
If you want bang for your buck, purchase a $225 card value and make multiple deposits until the card is depleted.
Prime Qualities of Prepaid Mastercard Casinos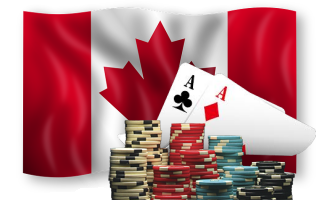 The vast bulk of today's online casinos accept Mastercard in all its physical and virtual card-based glories. At last count, we found more than 3,000 online casinos boasting Mastercard payments. More than 900 of those cater to the Canadian market. Long story short, its overwhelming acceptance rate is one of its most notable qualities.
The only problem this presents is that you can't possibly narrow your search for a good casino by its acceptance of prepaid Mastercard deposits. To help, we strongly suggest looking for each of these prime qualities to ensure a safe, secure, fair, and wholly entertaining experience:
Canadian Player Acceptance
If you're in Canada, the number one requirement is that the online casino accepts Canadian players. It may seem trivial, but statistically speaking, only about 30% of Mastercard gambling sites do. So, make sure the operator you're looking at welcomes players from your area.  
Regulatory Responsibility
This one is extremely important, as it speaks to the legitimacy of the operator and the fairness of its software. Trust doesn't come easily these days, especially in an industry such as this. Therefore, it's critical to know what jurisdiction's government body regulates your casino of choice. Some have extremely high standards, whereas others are only out to fill their tax coffers with license fees.
The higher the standards of the regulator, the more responsible its licensed operators must be. Not all players appreciate it, though. Social responsibility translates to strict identity verification rules – the whole KYC/AML bit. Every player will have to submit verification documents. High rollers may have to prove a source of funds, as well. If that sounds like a negative, it's not.
The plus of all this mandatory compliance is utmost player protection and state-of-the-art security technology; something any legitimate online gambler can and should appreciate. If you'd rather keep your betting habits under wraps, however, a modicum level of regulation may be to your benefit. If that's the case, you'll want to choose a casino licensed by a standard regulatory body, relying largely on longevity and reputation to determine its integrity.
High-Standard Regulatory Bodies – The Industry's Best
The following is a list of the industry's very best iGaming regulators, demanding the highest standards of its licensees. Any operator licensed by and in good standing with one of these jurisdictions is easily worthy of your membership.
United Kingdom Gambling Commission (UKGC)

Malta Gaming Authority (MGA)

Isle of Man Gambling Supervision Commission (GSC)

Gibraltar Licensing Authority (GLA)

Canada's Provincial Regulators (AGLC, ALC, BCLC, Loto-Quebec, MLGCA, OLG)
Standard Regulatory Bodies – Do Your Homework
This list isn't quite so reputable; at least, not based on regulatory merit alone. These jurisdictions don't do much to ensure the upright behavior of their licensees. They collect their fees and turn the other cheek, for the most part. That doesn't mean all operators with these licenses are bad. It just means that they aren't required to be good. Thus, you'll want to investigate an operator's reputation before trusting them with your deposits. Without a long-term track record for player satisfaction, we do not recommend them.
Belize Gaming Control Board (BGCB)

Costa Rica (no gaming division, just a "data processing" license)

Curacao Gaming Control Board (CGCB; eGaming Curacao)

Panama Gaming Control Board (PGCB)
What's Better, Domestic or International Casinos?
Depending on where you reside in Canada, this may be an important question. Many provinces offer a home-grown, locally-regulated online gambling market. Websites under this umbrella are trustworthy by default, partly because they offer players a local authority to turn to if something goes wrong. If you have access to local iGaming, you should at least consider utilizing it. We especially recommend doing so from Ontario; the only province of Canada with an open, competitive market, home to over three dozen licensed operators and counting. As for other provinces, outside competition is prohibited, which is why you might prefer the offerings of international operators.
The benefits of a competitive market are plain to see. Promotions, for example, can be a lot more generous when thousands of operators are vying for your business. Choice in game variety is another perk. Maybe you're looking for specific types of casino games; the lowest edge blackjack tables; the highest paying progressive slots; an omnichannel operation with casino games, poker tables, and sports betting.
Our Favorite Mastercard Casino – Royal Vegas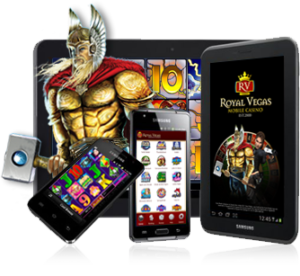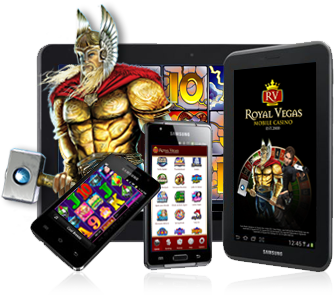 Royal Vegas is what you might call a diamond in the rough. With thousands of online casinos on the web today, most of them all blend together, melding into one big blur. But Royal Vegas has exceptional qualities not often found in their competitors. First and foremost, it's one of the oldest online Mastercard gift card casinos on the web today.
Since its founding in 2000, Royal Vegas Casino has been known for having a superior level of customer satisfaction, even before government regulation became a mainstream service. The online casino has been welcoming Canadian players throughout it all. Highlighting that fact is its association with Canada's exclusive Interac payment system. Anyone who knows the industry well knows that Interac only associates with businesses that maintain the highest level of business practices.
Royal Vegas conducts its iGaming business from the European island nation of Malta, operating under the watchful eye of the MGA; one of the world's highest-ranking regulators. Despite its dominant position in European markets, Royal Vegas makes commendable efforts to cater to Canadians. Not only is there a dedicated domain for CAD players, Royal Vegas is one of a handful of online casinos that took steps to obtain a license in Ontario.
Other qualities include a very generous welcome bonus (up to $1,200 for new players), a rewarding VIP program that benefits all player types, and a world-class collection of games from the industry's top software suppliers. They include Microgaming, NetEnt, On Air, Pragmatic Play, Red Tiger Gaming, and the cherry on top – live dealer table access from the most decorated live casino supplier in the business, Evolution Gaming.
Other Casinos that Accept Virtual Prepaid Mastercard
As we've already established, there are hundreds of Canadian-facing online casinos that accept virtual prepaid Mastercard deposits. We certainly don't recommend all of them. The only operators we recommend are those we've personally weighed, measured, and deemed worthy of our own regular gameplay. Believe me, we've tested a lot, but only a few made the grade.
One such website, relatively new to our list (but not to the industry) is BetWay Casino. Even older than Royal Vegas (BetWay has been around since 1998), BetWay is one of the largest operators in the world, and a top choice for Canadian players; particularly those looking for a one-stop iGaming shop (casino + sports). Those who aren't interested in the sportsbook side, however, might find a great focus on casino gaming elsewhere.
Jackpot City, for example, prides itself on highlighting some of the industry's more valuable progressive jackpot slot machines. It's a full-scale online casino with lots to choose from, but jackpot slots get the most attention in the lobby. As a trade-off, the bonuses aren't quite as generous compared to our top pick (Royal Vegas), and the game variety isn't quite as good either.
If the Virtual Mastercard Canada casinos above aren't exactly your cup of tea, here are a few more we believe you might like:
Casino Room

Party Casino

Spin Palace

888 Casino (part of the 888 gambling group, which includes 888 Poker and 888 Sports)
Each and every one of these gambling sites offers Canadians the option to deposit with a virtual prepaid Mastercard. If you're not sure which one to choose, we suggest taking them for a test run. You can play for free, for as long as you like. Once you're confident you've found the right one, then you can register a real-money player account.
Little-Known Mastercard Fun Facts
I personally spent a great deal of time researching Mastercard and its many financial services to put this  page together. In doing so, I learned a lot of interesting facts about this card company. Not all of them are valuable to the content of the page, but that doesn't make them any less fascinating overall. So, I've decided to compile this short list of fun facts for your educational enjoyment.
1. From Humble ICA Beginnings
Mastercard got its start in 1966 as The Interbank Card, offered by a financial collective known as Interbank Card Association (ICA). It wasn't until 1969 that it earned the title of Master Charge, featuring the first of its iconic red/orange circle logos. More interesting, however, is the reason the Interbank Card was produced in the first place…
2. Because VISA (then BankAmericard) said "No"
In 1966, the extreme success of BankAmerica (now VISA) was making huge waves across the financial world. Due to common banking laws in those days, it was practically imperative for banks to join a collective card service in order to offer a credit card. Marine Midland Bank of Buffalo, New York, requested a BankAmericard regional license. When it was declined (on the basis that Marine Midland was 'too big'), Executive Vice President Carl H. Hinke called a meeting with representatives of several other regional banks. Together, they formed Interbank, Inc, which soon became Interbank Card Association (ICA), which introduced The Interbank Card that later became Mastercard. Thus, VISA's largest rival exists because it was unwilling to share its services with a bigger bank.
3. A Logo Everyone Knows at a Glance
By 1967, ICA's financial partnership list was growing. Brand recognition, however, was non-existent. Executives blamed it on the Interbank Card's minimalistic logo, which – at that time – consisted of a tiny lower-case i in the top-right corner of the card. That logo was chosen to provide partner banks with enough room to provide their own branding alongside it. Clearly, that wasn't working. So, when Interbank and Eurocard teamed up in 1968, it was decided a new approach was necessary to make their cards more recognizable.
They chose to combine the overlapping circles logo of their partner, Western States Bankcard Association, with the name Master Charge, coined by their partners at First National Bank in Louisville, Kentucky. The new card name and logo launched in 1969, and is today one of the most recognized brands in North America, if not the entire world.       
4. All those little fees add up!
Mastercard has a throng of financial products, serving billions of customers around the globe. With such high interest rates on most of its credit cards, you'd expect this to make up the bulk of the company's revenue. In reality, more than 80% of Mastercard's business profits come from all those small fees customers and merchants pay to use and accept Mastercard. Every single transaction comes with a processing fee, plus either a domestic assessment fee, or a cross border volume fee (depending on whether the issuing bank and point of sale are in the same country). Those little fees add up to billions of dollars in annual revenue. 
5. Official Partner of StartUp Canada
In 2017, MasterCard teamed up with StartUp Canada to support the network's goal of expanding opportunities for the nation's entrepreneurial community. Mastercard provides its payment technology expertise to the group, hosting training and guidance through the Startup foundation's Finance Bootcamp. It also sponsors the group's #StartUpGOV initiative, bringing innovators and politicians onto the same collaborative plane, with the ultimate goal of encouraging "greater innovation and small business success" throughout Canada.
#1 Canadian-Friendly Casino

Jackpotcity.com  is our editorial pick for your gaming needs. Currently offering an entire suite of casino games, as well as a wide range of Canadian deposit options, JackPotCity truly offers world-class gaming.
About the Author
Adalene Lucas: is our jack of all trades here at DBC. She is a skilled coder, gambler, writer and webmaster. She lives in Manitoba where she enjoys the lush landscapes and camping near Tulabi Falls. Nature gives her inspiration to write. When she's not immersed in nature, her favorite words are "game theory". She lives with her husband and their two Labradors, Kophy and Whisper.