21 Jun
Carnival to Host BetMGM Casino Cruises
Carnival Cruises to Host BetMGM Casino Games and Sports Betting
Gambling on a cruise is nothing new. There are no laws against gambling in maritime waters, making it the perfect addition to any entertainment line-up. Normally, passengers will find a bank of slot machines and maybe a few table games. Soon enough, however, passengers aboard Carnival Cruise Lines will have access to upscale gambling options.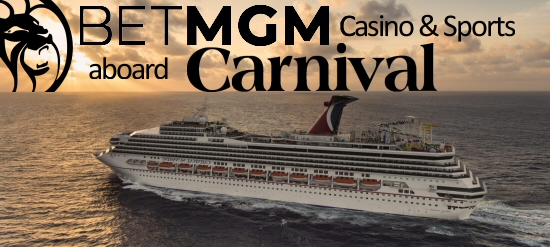 B
etMGM Casino Games coming to Carnival Cruises
BetMGM – the digital wing of American-based global hospitality and entertainment group, MGM Resorts International – is heading for the open seas. Last week's announcement details a new agreement between BetMGM, in partnership with Entain iGaming, and the operator of world-famous Carnival Cruises. The terms of the agreement will place BetMGM's online casino games and sports betting facilities onboard Carnival's US-based cruise ships.
"

We've found an ideal partner in Carnival Corporation, and look forward to providing our sports betting and iGaming products to its millions of passengers. This is another great opportunity for us to further expand BetMGM's footprint."

-Adam Greenblatt,

CEO BetMGM
BetMGM is one of the fastest-growing online gaming companies in North America. The company has been busy the last few years establishing operations in 20 US States, the District of Columbia, and Puerto Rico. It's also among a select handful of operators with authorization to operate in Ontario, Canada; part of that province's new competitive iGaming market.
Out with the Old – In with the New
BetMGM's cash-based sportsbook platform will replace Carnival's previous sports betting partner, Ocean Sportsbook. That platform was launched last October by Princess Cruises, a subsidiary of the Carnival brand.
The Princess Cruises website continues to promote the Ocean Sportsbook brand on its website, but a Carnival spokesperson says that the ship is about to sail (pardon the pun). Once the installation of BetMGM's online casino and sports betting platform is complete, it will replace the existing offerings on the Princess line. The current timeline is projected for 'a few months' from now.
"

We believe that there is significant brand equity in partnering with a recognized industry leader and feel that this will resonate well with our cruise guests."

–

Roger Frizzell, BetMGM Senior Vice President and Chief Communications Officer
Frizzell confirmed that BetMGM's iGaming platform will launch on Carnival-brand cruises first, then on the company's subsidiary lines, Princess and Holland America.
Sorry, No Betting on Miami Heat!
Due to a conflict of interest, Carnival passengers using the BetMGM app will not be able to place bets on the NBA's Miami Heat. The owner of the professional basketball team, Micky Arison, also happens to be the chairman of the board for Carnival. Bets on the Miami Heat are currently prohibited on Princess cruises via Ocean Sportsbook.
Carnival operates more than 50 cruise ships that sail out of US ports alone. These include all three of its major brands, Carnival, Princess and Holland America. Carnival's Senior VP of global casino operations, Marty Goldman, is certain the new, high-profile gambling entertainment will appeal to the large number of passengers returning to cruise-style vacation in 2022 and beyond.
"We're very proud to be able to deliver the excitement and engagement of sports betting and iGaming to our guests through our partnership with BetMGM," said Goldman in a statement. "Our two leading global hospitality organizations will provide a wide array of immersive digital content as a complement to our exceptional shipboard casinos."
Survey Says Cruise Ship Gambling is Back
According to statistics from Cruise Lines International Association (CLIA), in 2019, 29.7 million people chose to set sail on cruise ships on vacation. More than half of those numbers were North American passengers; about 14 million from the US alone. In 2020, the number of cruise line passengers fell dramatically. For obvious reasons, less than 3 million Americans sailed the holiday seas.
With vaccinations up and signs of the worst of the pandemic behind us, a new CLIA survey indicates vacationers are ready to set sail once more, especially among the North American population. The survey suggests that 80% of past cruise ship patrons are planning to book cruises as often as they did before 2020.
The study also states that 49% of cruise passengers take advantage of casino gambling while aboard the ship. That's a relatively high number, considering only 48% of cruisers partake in shopping, and only 45% indulge in specialty dining at onboard restaurants.
Put all this together, and the partnership between Carnival and BetMGM is sure to be a highly munificent success.
#1 Canadian-Friendly Casino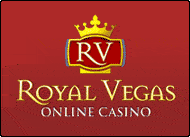 RoyalVegas.ca is our editorial pick for your specific gaming needs in 2022. Currently offering an entire suite of live dealer games, as well as a wide range of Canadian deposit options, RV truly offers a world-class gaming experience.