20 Jun
Canada iGaming Market: Provincial vs Private Ops
Internet Gambling Canada: Research Shows Provincial Efforts are Lacking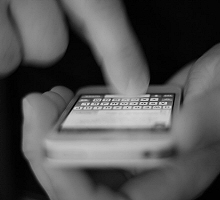 After more than 20 years, the online gambling industry hasn't gotten any easier to compete in. That's great news for players, as competition drives promotional generosity among operators. But it's not such great news for Canadian provinces; most of which just found out their efforts to compete with private international operators are lacking.
The positive side of the coin comes from the source of that information. It was revealed in an Ipsos market research study. The overall results may be disappointing now, but the insight could prove invaluable.
The results of the limited survey include why the majority of Canadians are accessing private iGaming operations, instead of local, provincially-run gambling sites. The real question is this. Will local regulators make the necessary adjustments to become more appealing to Canadian players?
2022 Survey of Internet Gambling Canada
The Ipsos study, published in May 2022, includes a lot of telling information. Here are some of the key points, which we'll discuss in more detail below.
    • 30% of all Canadians gambling online, broken up as follows:
       41% Atlantic Canada
       33% in Ontario
       26% Quebec
       24% Alberta
       22% Manitoba
       22% Saskatchewan
    • 44% of all wagers are placed on Provincial gambling websites
    • 56% of all wagers are placed on Private (offshore) gambling sites
In comparing government-owned versus private iGaming websites, more Canadians believe:
    • Government iGaming sites:
       Are more trustworthy
    • Private iGaming sites:
       Offer the best odds & payouts
       Offer a wider range of betting activities
       Provide a more user-friendly play experience
       Are easier to sign up and get started
Who's Gambling Online in Canada, and Where?
Inspiration for the study comes from Ontario's recent launch of a competitive iGaming market; an industry first in Canada. Until now, the only websites operating with local authorization have been those under provincial, government regulation; BC's PlayNow.com, Quebec's EspaceJeux.com, Ontario's PlayOLG.ca, etc. These websites have been competing with international operators that are not licensed or authorized, but are also not illegal.
Ontario's choice to open its market to competition seems to represent the old adage, 'if you can't beat them, join them'. Thus, one month into launch, with 20+ operators in the market, the study reveals just how successful the campaign has been at attracting Ontarians to the local market (and away from unauthorized, but still perfectly legal, offshore operators).
The first important piece of information in the study…
30% of Canadians Gamble Online
30% may not seem like much, but when you look at the numbers, it really is. The population of Canada is just over 38 million. Thirty percent of that is 11.4 million. That's 11.4 million Canadians accessing internet gambling websites. That's a rough estimate of course. Ipsos didn't survey the entire population. But that's how these research studies work, developing an overall estimate by surveying a smaller pool.
Broken down by provinces that offer some form of online gambling activities, the results show the largest percent of iGaming Canadians reside in the Atlantic provinces, made up of New Brunswick, Newfoundland and Labrador, Nova Scotia, and Prince Edward Island. Approximately 41% of Atlantic Canada's adults who were surveyed responded that they have at least one registered account with an iGaming website.
That figure is surprisingly higher than Ontario's 33%. In comparison, Atlantic Canada's four provinces are home to two-thirds the population of Ontario, and yet that population is notably more inclined to gamble online.
% of Canadians Who Gamble Online by Province
Not only that, but AC iGamers have the highest rate of multiple registered accounts, averaging memberships with 4.7 iGaming websites. The national average is 3.6. That figure may account for the relatively high number of Canadians who still prefer private operators to home-grown, government websites.
This next table reveals how many of Canada's iGamers prefer gambling online with provincially regulated websites versus private, offshore operators, by province.
% of CAD iGamers Choosing Gov't or Private iGaming Sites
Quebec is the only province where betting is more prominent at government websites than with private operators; 57% local as opposed to 43% offshore. All other provinces show a preference for international websites.
Of interesting note, less than half of Ontario's respondents were actually aware that the province had launched a competitive iGaming market. The study shows just 41% of Ontarians were aware of the shift. On a national scale, 26% of Canadians were aware of it.
As far as who might take advantage of Ontario's locally-licenced iGaming market, interest was strong among those who were aware of the new market. 37% said they were likely to gamble online with Ontario's regulated websites; (17% definitely would, 20% probably would). Of those who were unaware, only 14% expect to make use of it; (5% definitely would, 95 probably would).
Public Perception of Provincial vs. Private iGaming
This is the most important piece of information for Canada's provincial iGaming regulators. This section determines why more Canadians (outside Quebec) are choosing grey market websites over local operators.
Ipsos questioned respondents about five major categories that attract players to different gambling sites. Among them, the government's operations only earned higher marks in one category. The other four went to private operations.
Perception of Government / Private iGaming

Gov't




Websites

Private




Websites

Both
Same

Offers the best odds and payouts…

Offers a wide range of betting activities…

Has a user-friendly playing experience…

Is easy to sign up and get started
A Lot of Work to Do on Internet Gambling in Canada
This information could and should be invaluable to Canada's iGaming provinces. Competing against a much broader and arguably more experienced 'rest of world' market isn't easy. Thanks to Ipsos, provincial governments now know what's attracting your local customers to private websites. It's up to local regulators and operators to decide if and how to fix it.
It's pretty clear that Canadians trust government websites more than they do private operators, but not by much. Provinces need to expound on that notion, and make every effort to become more competitive in other areas of preference.
The "best odds and payouts" section reveals the largest disparity among Canadian iGamers. More than one-third of the population (36%) believes private operators have better odds and payouts. Only 21% think government sites are better in this category.
First Order of Business – RTP Increase
If offshore websites are offering better odds and payouts, it's time provinces worry a little less about supplementing their budget, and more about delivering higher returns on their casino games. For example, it's a proven fact that Ontario's slot machines don't pay as well as grey market varieties.
Just a few weeks ago, Ontario's PlayOLG Casino integrated the world-famous Starburst Online Slot from NetEnt. Traditionally, that game boasts a 96.05% return to player (RTP), on par with the iGaming industry average for slots RTPs. On OLG, however, the RTP for Starburst is a full percent lower at 95.05%. It's a perfect example of Ontario looking to fill its tax coffers, ahead of appealing to local iGamers.
It's not just casino games that are paying below the global market average, either. Canada's newly-legalized single-event sports betting rules led to the widespread mobilization of sportsbooks. But Canadians have been betting with offshore bookmakers for years. If local oddsmakers aren't able to provide similar value, Ontario's competitive market, in particular, is likely to collapse.
Registration / Player Experience Harder to Tackle
About half of Canadians don't believe there's much difference between signing up an account and placing that first bet with gov't versus private operators. Of those that see a difference, it's close to even in who favors what. Canada will have a harder time excelling in this area, due to regulatory requirements that necessitate verifiable user information. But in reality, the most reputable gambling sites all over the world require the same level of document-based verification.
It's one of those areas where it takes personal experience with both sides of the coin to understand how similar local and international markets are; at least, where responsibly regulated iGaming operations are concerned. Some websites, such as 100% cryptocurrency casinos, may not even require a user's real name, much less an address or bank account, to get started. But those websites tend to cater to a different class of internet gamblers, anyway.
Gameplay is another area where personal experience reigns supreme. Governments are going to have to delve a little deeper into market disparities to discover ways to improve the player experience. If and when that happens, it will still take time to see a shift. It's going to take significant word of mouth to convince those that don't use local websites for this reason that private operators are no longer the top dog in terms of overall player experience.
In Conclusion…
When it comes to online gambling, Canada is more progressive than a lot of countries. Being a grey market presents a lot of opportunities to players, especially where freedom of choice is concerned. Provinces must either accept that competition with private operators will always be great, or they must hunker down and use the information in this study to truly become better than their overseas competitors. Only time will tell which direction Canada will take.
#1 Canadian-Friendly Casino

Jackpotcity.com  is our editorial pick for your gaming needs. Currently offering an entire suite of casino games, as well as a wide range of Canadian deposit options, JackPotCity truly offers world-class gaming.