2 Sep
Live and Online Casino Slots Rewards Explained
Making the most of Slots VIP Programs for high rollers.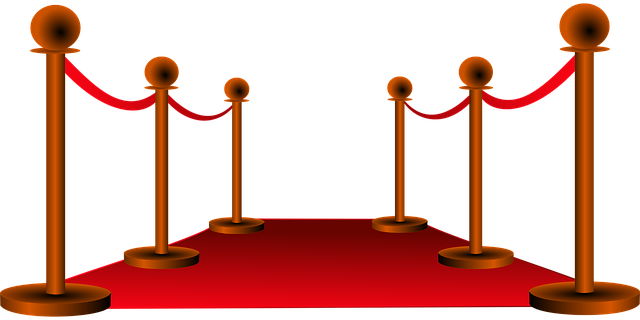 Let's be real about this – casinos make barrels of cash every single day. So long as players are coming in and betting, the casinos are profiting. It's not that every player loses. Some do win; sometimes rather significant amounts of money, at that. But the majority will lose, totaling far more in losses than the collective winners take home. The difference between those two values is the casino's profit.
Based on this simple business plan, casinos are well aware that the more players they can attract, the more money they will make. As such, they tend to promote some very enticing loyalty programs. The more often you play, and the more money you wager, the more the program will benefit you. Yes, this costs the casino some money, but not nearly so much as they make. So, for the casinos and those players who know how to work the loyalty program, it's a win win.
Slots VIP Programs
Slot machines offer the best rewards. They are the most played games in the casinos; their proverbial bread and butter. They also tend to have the highest house edge, making them prime targets for promotions such as these.
Playing the slots at a land-based or online casino is going to net you the highest rate of comp points. Those points are what the casinos use to determine your value as a player. The higher your value, the more you'll get. However, the actual rewards can vary greatly between online casinos and the walk-in variety.
Land-Based Casino Loyalty Rewards
Getting in a lot of play time on a slot machine in a bricks-and-mortar casino is going to earn you any number of complementary goodies (a.k.a. comps). You could be given anything from a few dollars in free play, to a free beverage or meal voucher, to a free multi-night stay in their hotel.
As a high roller, you can expect to receive the higher end of that spectrum. If you're having a bad run (bad for you, good for them), you may be approached by a VIP manager who has the capacity to grant you these types of perks. Don't be afraid to ask for an upgrade, either. For example, if you're offered a free room, ask for a suite, or a room with a prime view. You cold go so far as to ask for a rental car, if you're visiting from out of town.
If you're super high roller, you may be privy to limousine service or, in extreme cases where you live a great distance from the property, a private jet to fly you in. You'll need a 7-figure bank account to qualify for this status.
Online Casino Comp Programs
Online casino VIP programs are a lot more simple. You get comp points for every dollar you wager, and those points convert right back to dollars (at a significantly reduced rate, of course). The standard conversion rate is 1 point per $1 wagered on the slots, and $1 for every 1,000 points.
As a VIP member, however, you'll begin earning points at a higher rate. The highest level VIPs can earn comps at an accelerated rate of up to 125% (1.25 points per $1). That's just the tip of the iceberg, though.
Land-based casinos aren't known for handing out match-play bonuses, but online casinos are. As a member of slots VIP programs, every deposit you make could be eligible for a big bonus. Your bankroll goes a lot further when its doubled up.
As a high roller, you may also have the benefit of a personal, dedicated account manager. These managers are great. Not only can they offer you promotions you won't find advertised on the casino's website, you can request special treatment and exclusive services.
If you're not satisfied with a deposit bonus you've been offered, you can ask for something better. You can have your deposit limits increased, or ask for expedited withdrawals. A few of the larger online casinos actually treat their most valuable players to real-life rewards. Week long Caribbean cruises and trips to Las Vegas are not uncommon.
#1 Canadian-Friendly Casino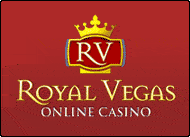 RoyalVegas.ca is our editorial pick for your specific gaming needs in 2022. Currently offering an entire suite of live dealer games, as well as a wide range of Canadian deposit options, RV truly offers a world-class gaming experience.