3 Sep
Relocation of Quebec City Casino, Salon de Jeux
Salon de Jeux de Québec seeks upgraded clientele, not games.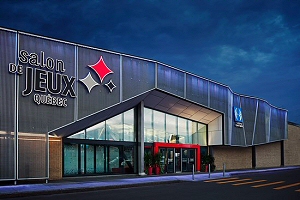 When any of Canada's gambling halls propose a renovation or relocation, it's immediately presumed to be an expansion project. Why spend millions of dollars to offer the same games to a different range of clientele? That's exactly what the managers of the Quebec City casino, Salon de Jeux, are hoping to receive acquiescence to in the coming months.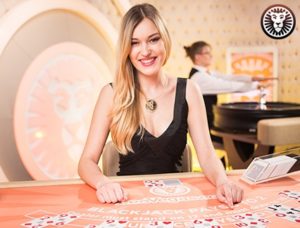 Since its inception in 2012, LeoVegas has been recognized several times for innovation in the gaming industry. With no less than 15 awards, it has established itself as the hub of real money gaming entertainment in Canada.
Since then LeoVegas has expanded its portfolio of offerings, the most notable addition being a high-end "live dealer casino". To accomplish this feat, LeoVegas invested in state of the art technology, including real time camera systems coupled with top of the line security systems to mimick the brick and mortar casino feel online; and with the most attractive dealers you have ever seen.
LeoVegas covers the entire pantheon of classical games from slots, table games like blackjack, video poker, progressive slots, scratch cards, to casual games. The games are powered by Playson, slick and easy to use software, which offers the whole gamut of a premium gambling experience.




Recommended by Editorial Team for 2020
Plans for the relocation of the gaming centre were announced last month, much to the dismay of local liberals. Loto-Québec wants to move the existing facility, and its 300+ VLTs, out of the city's Vanier district, and to a new home in Beauport, some 10km to the east. They're hoping to get the project moving by November of 2021.
This announcement raised the eyebrows of many across the region – particularly those concerned with the cost of such a short-distance move. Current estimates put the cost at around CA$10 million if public funds. Liberal MP Andre Fortin called the plan "completely incomprehensible". But as more details come out, it may not seem like such a bad idea after all.
Salon de Jeux de Québec Seeks More Appropriate Community
According to Loto-Quebec, the move is not intended to upgrade the existing VLT into a full casino. While that was surely in the back of their minds at some point, the driving force behind the relocation is the protection of the facility's players.
Salon de Jeux is currently situated in the Fleur-de-Lys shopping centre. That particular neighbourhood is recognized as one of the most underprivileged in Quebec City. Since 2014, the locals have been pouring millions of dollars into the property's video lottery terminals. Such was highlighted in mid-August when a study was published regarding the impact of any gambling expansion in the Charlevoix area.
It's that very study that will ensure the relocated gaming facility will remain a VLT parlour, rather than evolving into a full-fledged casino in Quebec City. If and when the move happens, Loto-Québec will only be relocating the current 335 VLTs that occupy the current location.
Opposition Rising for Moving Salon de Jeux out of Vanier
Community organization La Ruche Vanier launched a petition on Monday to gather support for keeping the gaming hall in Vanier. Within 72 hours, the petition has already received more than 1,100 unique signatures,
Majority underprivileged or not, it seems many locals here believe they are perfectly responsible with their finances and have every right to spend their money as they please. Their signatures affirm their belief that they do not feel their vulnerable community status is a good enough reason to spend $10 million moving the VLT parlour 10km across town.
The fact that there was no issue with Salon de Jeux de Québec prior to the provincial gaming regulator's decision to relocate could work against the plan, as well. It seems to have been spurred by nothing more than Loto-Québec's desire to move the facility in November 2021, when its lease is up.
As the old adage goes, "Why fix what isn't broken?" Perhaps more appropriate question is, "Why spend $10 million in public funds to fix what isn't broken?"
The Director of La Ruche Vanier, François Labbé, says the community takes offence to reasoning behind the proposed relocation. "We do not dispute that it is a disadvantaged district, compared to other districts, from an economic point of view," he says. "On the contrary, we say, leave us the levers that exist and use them to improve living conditions in the neighborhood."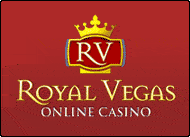 Royal Vegas, the #1-Rated Casino for Canadians is currently offering a wide range of credit card deposit options, anything from prepaid gift cards to mastercard and Amex. That, and a world-class gaming experience, with innumerable table games, card games, and live dealers, and fun for everyone ! RV has been in the business for a very long time, a decade long. Thumbs up !