27 Aug
A Millionaire a Month at Microgaming Casinos
Millionaire a month on Microgaming progressive jackpots in 2020.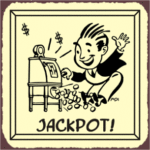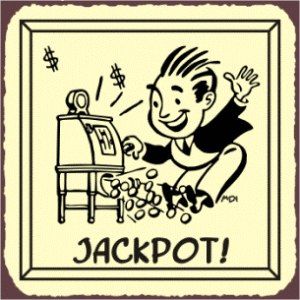 With August on its way out, we're two-thirds of the way through this year already. While major events on land may be less than memorable, the iGaming industry is teeming with good news, especially for progressive slot fans. In those first eight months, Microgaming casinos have boasted eight new millionaires from the brand's world-famous progressive jackpots. Eight months, eight millionaires; that's some unique bragging rights!
And brag Microgaming did, back in the beginning of August, when it boasted an average of seven millionaires in seven months. That record ended with the July 20 payout of €1.65m on its Major Millions progressive. Little did they know, lucky number seven would be proceeded by an eighth in mid-August.
Monthly Streak Continues for Microgaming Progressive Jackpots
When the Isle of Man digital gaming developer lauded its once-a-month average a few weeks ago, they were beyond proud of the fact that so many 7- and 8-figure jackpots, worth a combined total of more than €30 million, had gone to their casinos' luckiest of members. They had no idea the streak wasn't over.
On August 17, barely two weeks after the original announcement, the largest strike on any Microgaming progressive slot machine this year was added to the growing list of once-a-month wins. It happened at LuckyCasino when a player from Sweden spun the reels of a Mega Moolah jackpot slot, paying out to the tune of €14,239,532.84.
It wasn't just significant to the monthly streak. That win also marked a new world record for the largest online progressive payout to a player from Sweden, as noted by Microgaming's upper management:
"Congratulations to Lucky Casino and their player on the tremendous win through Microgaming's Mega Moolah. The win marks the largest euro jackpot win in Sweden through our progressive jackpot network!"
– Director of Gaming, Andrew Booth
January to August Jackpot Wins at Microgaming Casinos
This year started off slow for Microgaming casinos, unlike 2019, which saw its first strike in January worth CA$20m. In 2020, Microgaming didn't pay out its first millionaire until mid-March, when the Major Millions progressive was struck for $2.5m. Three weeks later, the Mega Moolah, which had been steadily rising since December, regurgitated its wealth to a member of Jackpot City Casino for a staggering $16.5m.
From there, it was off to the races for Microgaming progressive jackpots. The second week of May saw $13m awarded on the Mega Moolah. Before the month was out, another pair of Mega Moolah strikes would occur just two days apart, worth $9.96m and $4.48m respectively.
Another multi-millionaire was realized in mid-June, when the Major Millions jackpot hit again for $2.1m, and once more in July for $1.5m. Last but not least – for the moment – was the most recent payout of over €14m just 9 days ago.
"With total lifetime payouts exceeding €1.2 billion, Microgaming's progressive jackpot network has had an outstanding year," says Microgaming CEO John Coleman. "We look forward to building on this momentum over the coming months, hosting more feature-rich games that feed into our leading jackpots".
Timeline of 7+Figure Microgaming Progressive Jackpots in 2020

Date

Slot Machine

Jackpot Payout
#1 Canadian-Friendly Casino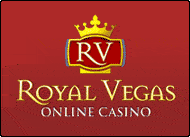 RoyalVegas.ca is our editorial pick for your specific gaming needs in 2022. Currently offering an entire suite of live dealer games, as well as a wide range of Canadian deposit options, RV truly offers a world-class gaming experience.
(Remember to Gamble Responsibly)