26 Aug
CGA Confident Single-Event Sports Law will Pass
CGA President: Canada single bet sports law a matter of "when, not if".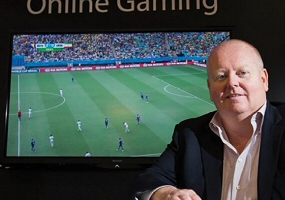 Amid land-based casino shutdowns, the Canadian Gaming Association is reassuring the public of its belief that passage of a single-event sports betting law is on the horizon. Such legislation was expected to pass into law with ease earlier this year. However, unforeseeable circumstances halted any further action.
According to Paul Burns, President of the Canadian Gaming Association, it's only a temporary roadblock. He is confident that the existing parlay betting restrictions have a limited lease on life, and that there's more than enough support from the people, businesses, and politicians, to get the job done.
Burns says "when, not if" for Canada Single Bet Sports Law
Mr. Burns was a keynote speaker at last month's SBC Digital Summit North America, where he vocalized his steadfast confidence in the passage of a new sports betting regulations in Canada. His words were uplifting to a virtual audience of delegates; many of which stand to benefit in some way from progression in Canadian gaming laws.
During his encouraging panel, entitled 'Single-Event Sports Betting in Canada: The Time is Right', the CGA President said: "We have been working with a coalition of business, labor and community organizations, amateur sports groups and others who are for a regulated sports betting market."
Such a coalition has existed for quite some time, says Burns. But it's getting stronger, and there's plenty to look forward to ahead. "We currently have another bill in front of parliament," he said, referencing the introduction of the Safe and Regulated Sports Betting Act in February.
Noting the current situation, wherein land-based gaming established remain closed, and iGaming revenue is constricted by existing regulatory restraints, Burns called this a "unique situation" for the country. "And so we are waiting to see where that can go, but there is some movement," he assured.
"We are confident. We have all-party support. It is now a matter of when, not if."
Single-Event Sports Law Could Change Everything
Mr. Burns drew a mental blueprint of what Bill C-218's new regulations could mean for Canada. The nation has supported legal sports wagering for decades, but only as parlays. "Betting on the outcome of a single sporting event is currently illegal," he notes. "But there is a real desire to see more. Canadians are speaking by accessing offshore online sportsbooks."
Government officials have estimated more than four billion dollars flows overseas every year in sports bets with international operators. That's revenue Canada's federal and provincial governments could be filling their coffers with, but instead, it's pouring out of the country unchecked.
In Canada, a single bets sports law would level the playing field. It would provide legalization and regulation of all types of sports bets. It would present Canadians with the products they desire the most; the same products they are easily (and not illegally) accessing already with offshore operators.
Fellow panelist and principal of the Gaming & Regulation Group, Don Bourgeois, chimed in on the matter, calling the Criminal Code of Canada "a very dated piece of legislation."
He attributes the success of 'grey market' iGaming operations to "that level of uncertainty as to what a private sector can do". Bourgeois says the criminal code was scripted to regulate land-based gambling; therefore until it is updated, cannot possibly be a useful or accurate tool for regulating online activities.
#1 Canadian-Friendly Casino

Jackpotcity.com  is our editorial pick for your gaming needs. Currently offering an entire suite of casino games, as well as a wide range of Canadian deposit options, JackPotCity truly offers world-class gaming.