7 Aug
Did Paddy Power Just Say "Sorry"?!
Shocker! Paddy Power apologizes for inappropriate sports gambling ad.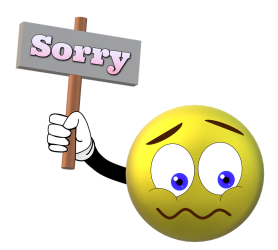 If you've followed the sports betting community, or the online gambling industry as a whole, for any notable length of time, you've surely come across at least one instance where Irish bookmaker Paddy Power shocked society. It's a regular occurrence from their marketing team, who's gained a reputation for no-holds-barred promotional tactics. What you've probably never seen was the company actually apologize for offending anyone.
Yet exactly what happened this week when Paddy Power issued a formal apology to the entire LGBTQ+ community for material that even the company heads found inappropriate. As a long-time follower of iGaming news, I have to say the sympathetic reaction of Paddy Power was far more shocking than any material to grace their adverts since the turn of the millennium.
Paddy Power Apologizes for Offensive Sports Gambling Ad
The rare apology – the first since that "genuine error" in 2017 when they offered up odds on a deceased footballer to take up the Birmingham coaching position – came yesterday after the company received harsh backlash from the LGBTQ+ community. Their reaction was in response to Paddy Power sharing a video that depicts homophobic comments from football fans.
The video itself was nothing out of the usual for Paddy Power; a weekly round-up of fan talk posted every Monday in a segment they call 'Fan Denial'. The portion of the video in question included fan comments surrounding the FA Cup Final between Arsenal and Chelsea.
Normally, the company focuses on revealing fans' reactions to their favourite team's defeat. Those reactions tend to scale from downright pathetic to wildly outrageous. Last week, however, Paddy Power made the mistake of including a Twitter post that used the phrase "salty rent boys".
Apology from Paddy Power Comes Swift
It didn't take long for the derogatory comments to cause an outcry from LGBTQ+ football fans, and once it did, the heads of the Irish bookmaker soon caught wind. As it turns out – according to their own account – they were unaware of the comment's inclusion in the video. The moment they found out, it was deleted, and the following apology was issued:
"We are very sorry for any offence caused before it was removed. We are reviewing our approval processes on content produced by third parties to ensure content on our platform is in line with our values as a brand – we are very proud of the work we have done around LGBTQ+ issues, and intend to continue being Allies to the community."
—Paddy Power
Unfortunately, some say Paddy Power's response was too little, too late, and that the incident never should have occurred in the first place. No doubt, eyes are rolling over the fact that the bookie is shedding to blame onto 'third parties' for production of a video they were all too quick to publish.
Kick It Out Not Buying It
Kick It Out, an organization that promotes equality and inclusion in UK football, was not impressed with Paddy Powers sentiments. It was this foundation that brought the video ad to Paddy Power's attention. They argue no apology or retraction can possibly fix the damage that's already been done.
"An advert like this is designed to provoke and does nothing to further inclusion in football. All it will do is encourage people to keep using this hideous language, not just on social media but in matches too."
—Sanjay Bhandari, Chairman, Kick It Out
Backlash from Gay Gooners & Chelsea Pride
Both Arsenal and Chelsea have an established LGBTQ+ fanbase. For Arsenal, it's the Gay Gooners. For Chelsea, it's the Chelsea Pride. Both commented on their disappointment surrounding the inappropriate sports gambling ad.
The Gay Gooners wrote a letter to Paddy Power CEO Peter Jackson pointing out that homophobic language "makes loyal LGBTQ+ fans feel unwelcome". They claim Paddy Power's negligence is undermining all of their efforts to challenge homophobia within sports.
#1 Canadian-Friendly Casino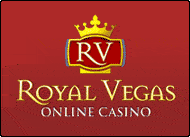 RoyalVegas.ca is our editorial pick for your specific gaming needs in 2022. Currently offering an entire suite of live dealer games, as well as a wide range of Canadian deposit options, RV truly offers a world-class gaming experience.