4 Jun
Lucky Punters Strike Two 600k slot Jackpots in Six Days
A pair of the biggest online progressive slot jackpots paid out 600k each.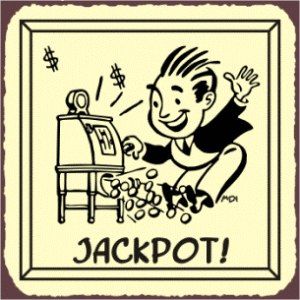 Progressive jackpots hit a lot more often than you might think, especially in the online casino realm. Microgaming's Mega Moolah jackpots, for example, are struck as often as every few minutes. But the vast majority of them are small prizes on their 'Mini' and 'Minor' networks. It's not until the 'Mega' sized jackpots strike that we see headlines alight with the news.
That's precisely what's happening now, after witnessing a pair of massive, life-altering payouts on two of the industry's most lucrative progressive jackpot networks. First, it was a popular network series from Playtech, then one of IGT's most famous online progressives, that struck; both responsible for making a player more than $/£600,000 richer in just six day's time.
A Pair of iGaming's Biggest Online Progressive Slot Jackpots Strike for 600k Each in 6 days
The first to strike occurred on Wednesday, May 27, when Playtech's Age of the Gods progressive network series paid out just under $690k. Just six days later, on the morning of June 2, IGT's MegaJackpots network paid £643k to one of its luckiest players. Neither prize was particularly historic in size, but for those two punters, they represent moments that won't be forgotten for decades to come.
Age of the Gods – $689,154
For the last ten years or so, Playtech has launched a number of graphically rich and thematically appealing games into its Age of the Gods progressive network series. It comes with a four-tier jackpot known as Power, Extra Power, Super Power and Ultimate Power. As its name foretells, the Ultimate Power is the largest of them all. It seeds at €100,000, growing ever larger until it's struck.
One very lucky player did just that last week, triggering the 5-reel, 20-line game's random bonus feature, then perfectly matching the necessary tiles to unleash its 'Ultimate Power'. No news yet on who the lucky winner was, where they were playing from, or even which online casino they were playing at. The story is still too fresh for that. What we do know is that this player is $689,154 richer, and no doubt still celebrating the incredible victory.
Age of the Gods and its numerous sister-slots have earned quite the reputation for changing players lives. Over the last decade, the network's biggest jackpot has paid out, on average, $660k every six and a half weeks; a total of 76 strikes for just over $50 million and growing.
MegaJackpots Cluedo – £643,242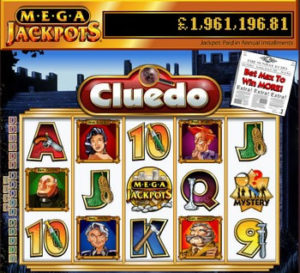 IGT's Cluedo Slot, a part of its expansive MegaJackpots network of progressive online slots, has been on the market only a few months longer than the original Age of the Gods Slot, appearing in December of 2009. Once again, we don't know who the winner is, where they reside, or what operator is paying out their prize. All we know is that this fortunate player will be cashing out for a staggering £643,242.
MegaJackpots Cluedo is a slot machine design that mimics the classic mystery-solving board game of the same name. The 5-reel, 20-line video slot will regurgitate its progressive jackpot whenever five MegaJackpots symbols appear across the central payline. The MegaJackpots network is easily one of the biggest online progressive slot jackpots on the internet today. In just over ten years, it's been paying an average of £858.4k every ten and a half weeks; a total of £30.4 million in prizes to date.
#1 Canadian-Friendly Casino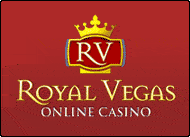 RoyalVegas.ca is our editorial pick for your specific gaming needs in 2022. Currently offering an entire suite of live dealer games, as well as a wide range of Canadian deposit options, RV truly offers a world-class gaming experience.