18 Mar
Online Casinos: Play for Free, Win for Real?
iGaming 101: Can free online casino games win real money in 2020?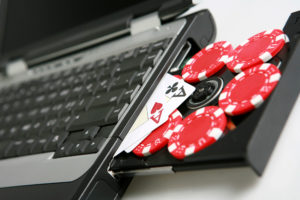 With the emergence of online gambling in the late 1990s, followed by social gaming in the late 2000s, it's no surprise that casino games have become so wildly popular among the adult-aged masses. After more than two decades, most of us are well aware of the distinction between the two. Social games are played for fun, while online casinos offer the option to bet and win real money.
The question a lot of people have been asking all this time, and continue to ask to this day, is a simple one…
Can free online casino games win real money?
Like the global iGaming market itself, the answer to this question has greatly evolved over time. As one who's followed the online gambling industry for more than 15 years now, I can personally attest to that.
In the early days of desktop iGaming, the answer was yes, and it was incredibly simple. Online casinos were in heavy competition with one another. They offered extremely generous promotions, including no-deposit bonuses. There were tough wagering requirements, just as there are now, but if you completed them, the winnings were yours to keep.
In this way, it was relatively easy to win real money on free games. Doing so developed into a practice among the most avid iGaming community known as 'bonus whoring'. Players would hop from one online casino operator to the next, claiming bonuses, using the bonus credits, and either cashing out the winnings or, if all the credits were lost, moving on to the next operator. Rinse and repeat.
It's not so easy these days. Online casinos started enforcing special rules to stop players from abusing promotions. That, combined with governments who finally began regulating the industry, put an abrupt end to bonus whoring. No deposit bonuses pretty much disappeared right along with it.
There are two strict rules you must follow in order to win real money at an online casino. First, you'll need to make a real money deposit. You cannot claim any bonus credits otherwise. Second, you'll need to wager the money you deposited before you become eligible to place a withdrawal. These rules make it impossible to win anything without risking your own money.
So, what are your options today?
By today's standards, I'm afraid it is not possible to play free online casino games and win real money; not in the short-and-sweet kind of way you're looking for. You can still take advantage of bonus promotions, but you'll need to deposit first. You can win cash without using the money you deposited, but you won't be able to withdrawal that money until you've played through some of your own, and provided identity verification.
These are regulatory mandates put in place and enforced by governments to prevent money laundering, and to thwart identity theft and underage gambling. They are there for your own protection as much as the iGaming operators'.
In lieu of these old-school methods, there is still one way you can play free casino games and win real cash. You just can't do it online. Land-based casinos still offer free-play promotions, because their members have to arrive in person, and must show photo ID to participate in the promo. You must already be a card holding member of the rewards program to receive such an offer, which means they have already confirmed all of your information. So, unlike online casinos, they can offer free promos and payouts without violating any regulatory guidelines.
#1 Canadian-Friendly Casino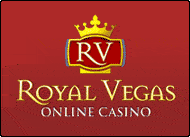 RoyalVegas.ca is our editorial pick for your specific gaming needs in 2022. Currently offering an entire suite of live dealer games, as well as a wide range of Canadian deposit options, RV truly offers a world-class gaming experience.