20 Feb
Six Card Pot Limit Omaha Explained
How to play 6 Card PLO, the newest online poker game at PokerStars.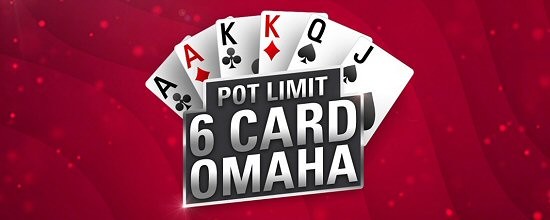 It's not often a new poker variant comes along. Well, that's not exactly true. New poker games are being conceived all the time, but it is rare that one makes it any further than the cutting room floor. The executives over at PokerStars thought their latest edition was good enough to bring to the virtually-felted table.
I'm talking about the newly introduced game of Six Card Pot Limit Omaha. It is exactly what the name implies – a six-card version of the popular PLO poker format. Instead of four hole cards, players get six. Simple enough, right? Yes, but as always, there's a bit more to be considered.
How to Play 6 Card PLO
Aside from the '6 hole cards' factor, the rules of the game are precisely the same as traditional Pot Limit Omaha Poker. Each player is dealt six hole cards to start. As the game progresses, five community cards are dealt to the center of the table – three on the Flop, one on the Turn, and one more on the River.
At the showdown, each player (that hasn't folded) must combine exactly 2 of their 6 hole cards, with exactly 3 of the 5 community cards, to create the best possible 5-card poker hand. The player with the highest hand wins.
How 6 Cards Changes Everything!
This might sound like the exact same PLO game, but when it comes to strategizing against your opponents, having six cards in the hole changes everything. The range of hands you can put your opponent(s) on is far greater. Simply put, you'll need a very good hand to progress in this game.
With 4 hole cards, there are exactly 6 possible 2-card combinations to work with. Raising the number to six hole cards increases the number of 2-card combinations to 15. The vast increase in hand combinations is a perfect analogy for the mass increase in variance.
It's Not New – Just New to PokerStars
If you're an avid poker player – particularly of online poker games – odds are you knew about this game long before PokerStars brought it onto their platform last week. Games of 5-card and 6-card PLO have circulated on private tables for years, and have been the topic of online forum discussions for at least a decade. Full Tilt Poker was giving members the option to play 6-card PLO back in 2013.
Yes, the game has been around for quite some time now, but this is the first time it's ever been introduced in limelight fashion, thanks to PokerStars' expensive marketing campaign. Some say it adds more excitement to the game. However, most will agree that it's just a ploy to generate more rake for PokerStars.
It's All About the Money
The higher the variance a game has, the greater role luck will play in the outcome. Giving each player 6 hole cards is, essentially, an attempt at convincing players they could have a fantastic hand. Of course, they'll need to see the Flop to know for sure. Every online poker player knows, the pot does not get raked unless it lasts long enough to see a Flop. Thus, if it goes mainstream, this game is destined to see a lot of Flops, thereby generating a lot of revenue for PokerStars.
Will Six Card Pot Limit Omaha appeal to professional poker players, who generally seek out games where skill dominates? Will it generate enough excitement to draw new players to the virtual felt? Only time can answer these questions. Until then, I'm going to lay my money on, "No".
#1 Canadian-Friendly Casino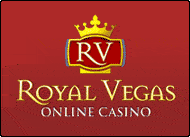 RoyalVegas.ca is our editorial pick for your specific gaming needs in 2022. Currently offering an entire suite of live dealer games, as well as a wide range of Canadian deposit options, RV truly offers a world-class gaming experience.
(Remember to Gamble Responsibly)