17 Feb
BC Gambler Files Class Action against VLT Slots
Another class action lawsuit is aimed at Canada's VLT slot machines.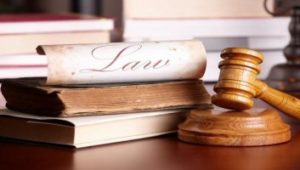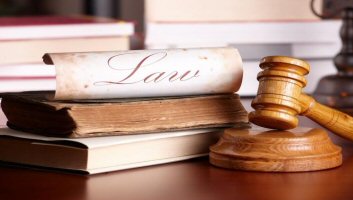 Corina Riesebos of Kelowna, BC has filed class action against the British Columbia Lottery Corp (BCLC). The lawsuit targets "video lottery terminals" and "electronic gambling devices"; the most common type of gambling game found in slots parlors and community gaming facilities throughout the province. The plaintiff claims that these games are addictive and deceptive by nature; moreover, in direct violation of federal gambling laws.
Ms. Riesebos knows the nature of these games perhaps better than anyone. She's been playing VLTs for approximately twenty years overall; since 2015 in BC, Canada. This latest class action is similar to the one filed against the Atlantic Lottery Corporation back in 2012. It wasn't taken up by the courts until 2017, and three years later, has yet to be decided.
Lawsuit Targets BC Canada's VLT Slot Machines
"Video slots are inherently deceptive, inherently addictive and inherently dangerous when used as intended," the lawsuit states. "They are a form of continuous gaming which differs from traditional mechanical slot machines, lotteries and other games of chance in that they are electronically programmed to create cognitive distortions of the perception of winning, which cognitive distortions are intended to keep the consumer engaged and losing money."
The brunt of the civil suit lies upon Ms. Riesebos claim that VLTs, unlike other forms of regulated gambling, disguise the true odds of winning the games. As Keith Fraser of the Vancouver Sun so rationally paraphrased, "users are left guessing or inaccurately presuming their chances of winning any and all prizes."
The claim goes on to argue:
"The difficulty of figuring out the odds is augmented by variable prize structures and the resulting volatility of the games that makes it impossible for the user to determine, with any accuracy, the true odds of winning during any given play session."
Grounds for Class Action Eligibility
If the proposal for class action receives validation, virtually any BC slots player can join in. Anyone who has paid to play a VLT or electronic video slot game at a casino or gaming centre in the province of British Columbia from February 7, 2018 onward, will be eligible to join the suit.
To join the class action is to swear agreement to the following statement from court documents:
"Use of the video slots as intended resulted in the plaintiff and the class suffering economic losses, emotional distress and mental anguish, and other expected harms flowing from these losses and injuries, such as addiction, dependency, self-harm and/or suicide."
VLTs Violate Criminal Code of Canada
The plaintiff isn't just decrying these games as inherently and purposefully negligent towards players. The suit claims that the machines are a direct violation of Canada's Criminal Code. According to the claim:
"The video slots described herein are so programmed, fixed and manipulative that they do not fit any reasonable definition of 'slot machine' or 'fair game of chance' and do not form part of a valid 'lottery scheme,' as defined in section 207 of the Criminal Code."
Ms. Riesebos isn't seeking criminal action against the BCLC. Her vengeance aims at forcing the gaming regulator to reveal its profit margins from VLT slot machines, and "disgorgement" of a reasonable share of those profits back to the members of the class action. She is also seeking $1,000,000 in punitive damages.
A brief statement from lottery officials states; "BCLC cannot comment on this matter as it is currently before the Supreme Court of British Columbia." The regulator did confirm its intent to file "a response to the notice of civil claim."
#1 Canadian-Friendly Casino

Jackpotcity.com  is our editorial pick for your gaming needs. Currently offering an entire suite of casino games, as well as a wide range of Canadian deposit options, JackPotCity truly offers world-class gaming.