13 Feb
Promotional Online Casino Magnets for Players
Three ways the industry's most trusted online casinos (and the other ones, too) are attracting players in 2020.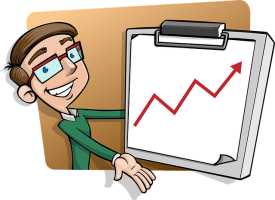 Twenty years ago, attracting new players to an online casino really was as simple as the famous quote from Kevin Costner's Field of Dreams, – "If you build it, he will come". Come they did; in endless droves. But today, there are so many operators serving an industry that has no geographic boundaries, it seems impossible for any single gambling website to bring in enough players to stay afloat.
True as this may be, many operators aren't just surviving – they're thriving! There are presently about 4,000 internet gambling websites actively competing for your business, and at least half of them are doing it well enough to make a worthy profit. So how do they do it?
How the Most Trusted Online Casinos Attract Players
The easiest way to attract new players and keep the old ones coming back is to have a reputable brand and a solid track record for customer satisfaction. But that isn't the type of marketing tool newer brands have access to. A distinguished, twenty year old name may keep 888, Betfair and Royal Vegas Casino's numbers up, but for everyone else, it takes tremendous effort to earn trust . Here's three of the ways they are doing it.
Valuable Bonus Promotions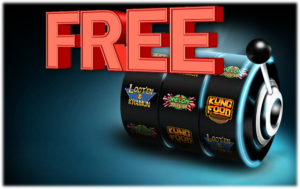 One of the most common marketing tactics of all are bonus promotions. Online casinos are famous for delivering huge welcome packages to their new players. These can include deposit match bonuses over the first few purchases, free spins on the slot machines, and/or early entry to an elevated status in the VIP loyalty program.
For existing members, casinos utilize all manner of promotions. Players may be offered regular reload bonuses, birthday bonuses, free tournament entries, bonus or cash raffle entries, comps, and VIP rewards that can grow more valuable based on your spending habits.
Commercial Brand Marketing
We're all used to this form of commercial advertising. We hear them on the radio, see them on television, and drive by them on massive billboards. In white-market jurisdictions, online casino ads are anything but scarce. They boast the brand names of every iGaming company in the region, from the world's largest websites, to all the new operators that launched their services in recent weeks or months.
Affiliate Marketing – a.k.a. Paid Word of Mouth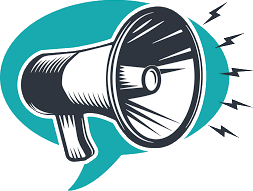 In times past, word of mouth was the best kind of brand awareness, especially for customers. When a lot of people are lauding the services of the same operator, it tells us that we can trust that brand; that it's a good company with a lot of satisfied customers. Unfortunately, the internet has stained this particular form of advertisement.
The online casino affiliate industry is home to the world's largest affiliate market. There are literally millions of websites devoted to advertising for iGaming operators. Go to Google and search for the words online casino, and you'll get around 825,000,000 results. Narrow the results but putting "online casino" in quotations, and you still get over 55,000,000. (That's what I just got.) Believe me, there are nowhere near 55 million online casinos fluttering across cyberspace. But affiliate sites? That sounds a lot closer.
An affiliate is paid by one or more internet gambling sites to promote their brand. When a player clicks an affiliate's link to reach a casino, then makes a deposit at that casino, the affiliate gets paid. It's a win-win situation for the industry, but it's not always so great for the players.
Don't Rely on Affiliate Sites Alone
The problem with affiliate marketing is that they do not have to be honest. The law requires them to, but what regulator can police millions upon millions of websites? So instead, we get countless websites that will do or say anything to get a player to sign up and deposit. There are some great, honest, unbiased affiliate marketers out there, don't get me wrong, but just like the online casinos themselves, some are nothing more than rogues looking to make a quick buck.
For this reason, I strongly recommend sticking to the most trusted online casinos; the ones that have earned their stellar reputations. If the bonus promotions look good, all the better. If you recognize their brand from commercial advertising, that's great to. But if they don't have the longevity and integral satisfaction rating that comes with years of exceptional service, you really don't know what you're getting yourself into.
#1 Canadian-Friendly Casino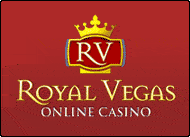 RoyalVegas.ca is our editorial pick for your specific gaming needs in 2022. Currently offering an entire suite of live dealer games, as well as a wide range of Canadian deposit options, RV truly offers a world-class gaming experience.