23 Jan
Top Real Money Slots Apps for Android
Who has the best real money slots app on Google Play?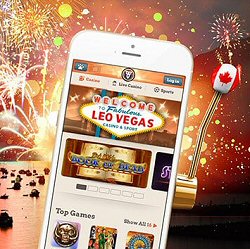 Head over to the Google Play Store, look up real money slots, and guess what you get? Thousands of results, most of which do not offer any form of real money gambling. You'll be bombarded with free-play apps more than anything. Some of them cleverly word their titles to sound real, but they aren't, like this one: Real Casino – Free Vegas Casino Slot Machines. It's not a real casino at all.
This doesn't mean that Google Play doesn't offer real money gambling apps. It's just so hard for these programs to make their way to the top of the list when those keywords are so prevalent. It's like searching google for "online casino". Almost all of the results are for pages that recommend online casinos – not the actual online casinos you're looking for.
Best Real Money Slots App Reviews
It's almost impossible to review the real ones for yourself if you can't even distinguish them from the fakes. Thus, I've decided to provide a concise list of the top casino app with real money slots, along with links to their Google Play pages and a brief synopsis of their popularity.
#1 Slot Boss: Real Money Online Slots & Casino Games
Topping the list is an app called Slot Boss, developed and published by none other than LeoVegas Gaming Plc; the same LeoVegas Gaming Plc that owns and operates the famous LeoVegas Casino website. The Slot Boss app offers a large assortment of digital slots games from major brands like NetEnt, Blueprint, ITG, RTG, Barcrest, Red Tiger, Play'n Go and more. A small collection of live dealer table games are also available.
At present, Slot Boss has cultivated a 4.2 Star Rating on the Google Play Store. Those who praise the app with 5-stars boast fast payouts, quality games and overall entertainment as the best qualities. Those who don't agree tend to argue that the app doesn't function properly on their device (Android 5.0+ required), or that the games are unfair. To that end, I feel it only appropriate to say that LeoVegas Gaming Plc. is a certified operator licensed by the UK Gambling Commission, the world's strictest iGaming jurisdiction. Player protections, including fairness, are no joke.
#2 Gala Casino: PlaySlots & Real Money Casino Games
Coming in at number two is Gala Casino, a real money gambling app with a 4.1 Star Rating on Google Play. Gala is a major gaming company in the UK, and also licensed by the UKGC,. There's no question as to the brand's reputation. Gala Casino offers "hundreds of slots", supplied by the digital gaming studios of NetEnt, Playtech, RTG, Quickspin, Blueprint and others.
While the rating looks good – and I'm sticking to the #2 ranking because of it – it's worth noting that when you sort the existing player reviews by date, there are far more unhappy users than happy ones. Furthermore, those who gave the app a 5* rank in the last two years rarely give a reason why. This has me wondering if some did it just to get usual the "rate us now?" pop-up to go away. The bad reviews, however, always come in lengthy detail, with the most common argument being lack of wins. Again, Gala is UKGC licensed. Player protections are mandatory.
#3 LeoVegas – Real Money Casino & Sports Betting
Last but certainly not least is the genuine LeoVegas Mobile Casino app, earning a 4.1 Star Rating on Google Play. The app's highlights are analogous to those of the LeoVegas desktop version. There are well over 1,000 games, supplied by every major software platform (and some minor ones,), plus live casino and sports betting options.
There are some complaints, of course. Again, many of them are geared towards presumably "unfair" games. Most of them refer to problems with the app being fidgety, glitchy, or otherwise difficult to navigate, log onto, or play on. As for the pros, they consistently point to a massive game variety, entertainment, simple software and fast payouts.
#1 Canadian-Friendly Casino

Jackpotcity.com  is our editorial pick for your gaming needs. Currently offering an entire suite of casino games, as well as a wide range of Canadian deposit options, JackPotCity truly offers world-class gaming.