9 Jan
Is AGLC On Track for 2020 iGaming Launch?
Modernization in Moderation: Awaiting the AGLC's pragmatic approach to an Alberta online casino launch.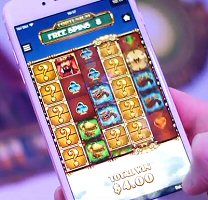 It was about this time last year when the headlines across Alberta were all abuzz with the news that the province may soon join the iGaming race. In mid-January of 2019, the regulators of Alberta Gaming, Liquor and Cannabis (AGLC) had officially released a Request for Proposals (RFP), seeking a contractor to provide online gambling services for the province.
Alberta is one of just two remaining provinces in Canada where iGaming is not yet promoted by the government; the other one being Saskatchewan. The provinces of British Columbia, Manitoba, Ontario and Quebec present versatile internet gambling packages to their residents. The Atlantic provinces of New Brunswick, New Foundland and Labrador, Nova Scotia, and Prince Edward Island, currently offer online lottery services.
The RFP was expected to receive swift and abundant responses from numerous firms, all hoping to grab an industrial foothold in Alberta. At the time of its release, the AGLC predicted an operator would be chosen as early as Summer 2019. A launch was anticipated in 12-18 months (i.e. early- to mid-2020). Now that January 2020 has rolled in, some people are wondering; what progress has been made, and is the original timeline intact?
Alberta Online Casino Plans Still On Track?
I have no doubt the AGLC received great interest in its RFP. Unfortunately, they haven't announced a single prospect since it was issued 12 months ago. In fact, following an intensive search of AGLC's public records, all I managed to find was a 2018/19 Annual Report briefly highlighting the subject.
While response to the RFP bore no mention, that report did offer an update to the intended timeline.
"A request for proposals for a turnkey online gambling solution for Alberta was released by AGLC. With an expected launch to market in late 2020/early 2021, this solution will capture some of the online gambling revenues currently leaving Alberta while providing best-in-class responsible gambling features that will enhance and extend our provincial GameSense program."
That document was published in May of 2019.
Modernization in Moderation
The online gambling industry has been evolving for more than two decades. Why is now the right time for Alberta to join the race? "Online gambling isn't new," said AGLC spokesperson Angelle Sasseville in explication of the agency's interest in provincially mandated iGaming service. "Many Albertans already play on offshore sites. These sites are unregulated and do not provide any tools for responsible play."
That sentiment is reciprocated in the RFP. Its primary purpose is to "capture a portion of the annual (spending) by Albertans on gambling internet sites that are not regulated by Canadian authorities."
The RFP goes on to justify AGLC's interest in modernization and capitalization on today's digital trends. "Without an online gambling presence, the AGLC and its products are not relevant to Albertans who are seeking their gaming environment in the channel that best suits their style," states the official request.
Furthermore, AGLC says it will be able to protect Albertans better than any offshore operator. The government will implement GameSense – the same award-winning problem gambling awareness program found in their land-based gaming facilities – to ensure that the Alberta online casino encourages gambling in moderation by presenting a safe and secure online gambling platform with tools for responsible play.
#1 Canadian-Friendly Casino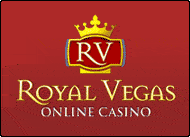 RoyalVegas.ca is our editorial pick for your specific gaming needs in 2022. Currently offering an entire suite of live dealer games, as well as a wide range of Canadian deposit options, RV truly offers a world-class gaming experience.