8 Jan
Can I Win Real Money at a Free Online Casino?
Guide to No-Risk iGaming Profit: Join free casino, win real money.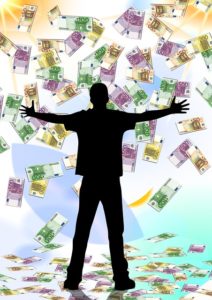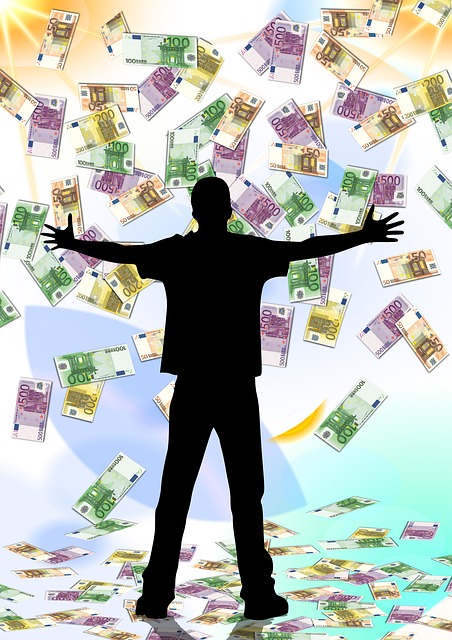 Is it really that easy? Can anyone (of legal age) sign up a player account, play for free, and win actual cash? Not exactly, but there are ways you can turn nothing into something – if you get lucky enough. These are casino games, after all. Luck may have no bearing in the long term, but short term, it can change everything.
The hardest part these days is finding the right casino promotion to take advantage of. The most valuable bonuses of yesteryear aren't so easy to find today. But with the right knowledge, it can be done. Without further ado, let's get started…
No-Risk: Join Free Casino Win Real Money
That first step is the easiest one of all. Every internet casino is free to join. You can register an account and play the games endlessly, without ever having to make a deposit. Of course, playing in the free-play demo mode isn't going to pay out real money. For that, you'll need to take advantage of a promotion.
The Right Bonuses No Longer Exist
Online casino bonuses used to come in two basic forms – deposit bonuses and no-deposit bonuses. In years past, no-deposit casino bonuses were rampant. You could sign up with half the casinos on the web and claim a free-play bonus of anywhere from $2 to $25, just for joining. You could then use those free credits to play the games, and if the terms of the bonus were favorable enough, you could actually cash out some winnings.
Unfortunately, these bonus promotions are extremely rare today, if they exist at all. And besides, the wagering were requirements are so drastic that the odds of anyone making a profit were insanely minuscule. Still, it could and did happen. After a while, casinos wisened up. First, they put 'never cashable' restrictions on their no-deposit bonuses. This pissed players off immensely, after which they eliminated no-deposit bonuses altogether, switching strictly to deposit bonuses.
As you've probably guessed, a deposit bonus is one that requires a deposit to be made in order to receive a sum of bonus credits. The problem with this option is that you will have to make an investment in order to have any hope of profiting from the free bonus, and that contradicts the whole mission.
Is There a Real Way to Win Free Money from Casinos?
Yes, there is – but again, it will require some luck. The first thing you need is free cash to deposit with. Don't worry, this is entirely legal! There's an app-craze sweeping the mobile realm these days. These apps claim to give you free money, in the form of gift cards, for doing various tasks. It might be something fun, like downloading and playing mobile games, or something as simple as walking, or losing weight, or scratching virtual lottery tickets. Whatever the task, some of these apps are for real. Not all of them, but some.
The most reliable, and by far the fastest paying one I've found so far, is an app called Mistplay. It gives you a list of gaming apps to choose from. You download the games you want, play them, and earn points as you go. You can then trade those points for all types of gift cards – Visa, Amazon, Nintendo eShop, Xbox, Starbucks, etc.
If you earn 3,000 points in Mistplay (easily doable in 2 weeks or less of spare-time mobile gaming), you can request a $10 Visa gift card. You'll receive the virtual card numbers in your email within 24 hours, and can use this card to deposit at most online casinos. Deposit that $10, claim a deposit bonus, and start playing.
If you get lucky enough to clear the wagering requirements and end with a profit, then you'll accomplished the task, thereby making it possible to join a free casino and win real money. If you don't end with any money left, you can always earn more free gift cards and try again. Like I said, it will take some effort on your part, but it can be done, doing nothing more than playing free games.
#1 Canadian-Friendly Casino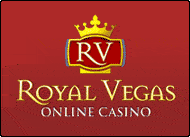 RoyalVegas.ca is our editorial pick for your specific gaming needs in 2022. Currently offering an entire suite of live dealer games, as well as a wide range of Canadian deposit options, RV truly offers a world-class gaming experience.
About the Author
Adalene Lucas: is our jack of all trades here at DBC. She is a skilled coder, gambler, writer and webmaster. She lives in Manitoba where she enjoys the lush landscapes and camping near Tulabi Falls. Nature gives her inspiration to write. When she's not immersed in nature, her favorite words are "game theory". She lives with her husband and their two Labradors, Kophy and Whisper.