23 Dec
Ontario Busts Illegal Online Betting Operation
Ontario sports gambling ring busted for taking illegal online bets.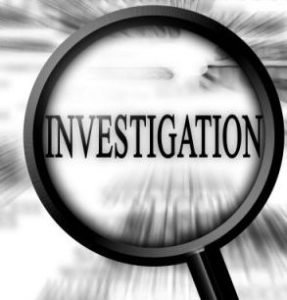 Canada's gaming industry is vast. It is conducted through gaming facilities, casinos and lottery retailers all across the country. Our most populated provinces offer online gaming portals, as well. There are many different ways to place a wager, both on land and online. Unfortunately, not all of them are on the up-and-up.
Last week, authorities finalized Project HOBART, a two year investigation into an illegal gambling ring that lead to a mass series of raids at more than 50 locations throughout southern Ontario and Quebec. When the smoke cleared, more than two dozen individuals shared more than two hundred charges for various criminal offences, all related to the illegal operation of an online sports betting ring.
Ontario Sports Gambling Ring Busted
The Ontario Provincial Police (OPP) kept a tight wraps on this investigation, which stretched all the way back through 2017. They weren't just investigating common criminals. The undercover operation involved the infiltration of a 5-year illegal gambling operation that included several official members of the Hell's Angels.
Three of the twenty-eight individuals who were arrested last week were members of that group. Another was a Hell's Angel prospective member. Most disturbing of all, another is said to have been a civil servant. Among the 28 culprits, a collective total of 228 charges were laid against them. They included everything from Commission of Offences for a Criminal Organization, possession of illegal firearms, and bookmaking, to money laundering and tax evasion.
Throughout the police raids, approximately $12 million in assets were seized. That total includes $1.7 million in cash, another $1.2 million in bank accounts, $330,000 in precious metals, plus $300,000 in jewelry. The rest was tallied up in seized properties, vehicles and firearms.
Cooperation the Key to Tackling Betting Ring
Over the last five years, the OPP estimates the illegal online betting operation to have generated $131 million. They believe there was a struggle within the organization between higher-ups who, in an attempt to maintain control, contributed to a rapid rise in violent crimes.
A recent spike in shooting, homicides and attempted homicides are attributed to the syndicate. Now that it's been broken up, authorities are expecting the crime rate to return to normal levels.
"I am very proud of the investigative diligence and cooperation displayed by all of our partners to bring this aspect of the investigation to a conclusion," said Commissioner Thomas Carrique.
"Cooperation among the professionals from many law enforcement agencies and jurisdictions is paramount to the continued success of our various undertakings," he explains. "Project HOBART demonstrates the dedication and teamwork required to keep our communities safe."
Operation was "Advanced, Organized and Carefully Planned"
Authorities say the length of the investigation was considerable, but undeniably necessary due to the operation being so "advanced, organized and carefully planned". The Hell's Angels did not run the operation exclusively, but they apparently play a primary role in bankrolling it.
Five of the illegal online betting websites discovered on the server during the investigation were associated with the Hells Angels. Those sites offered credit limits of up to $20,000, with all debts and payouts settled on a weekly basis.
Not all of the Ontario sports gambling ring's operations were held online, either. Authorities also uncovered an in-house operation in the Mississauga area. The property offered traditional gaming and betting, and served as a collection location for paying debts and picking up winnings.
#1 Canadian-Friendly Casino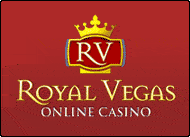 RoyalVegas.ca is our editorial pick for your specific gaming needs in 2022. Currently offering an entire suite of live dealer games, as well as a wide range of Canadian deposit options, RV truly offers a world-class gaming experience.