2 Dec
Depositing with eCheck Casinos Canada in 2020
On December 2, 2019

posted by Adalene Lucas
in Banking Options, Blog, Credit/Debit Cards, eChecks, EFT, Gift Cards, Interac, Neteller, Skrill, Web Wallets
No Comments
eCheck Canada – Guide to quick, secure online casino banking.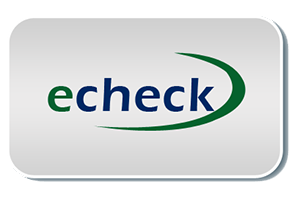 For more than two decades now, the global online casino market has morphed, expanded and evolved into something few thought imaginable in the early to mid 1990s. Through all these years, two major questions have remained relevant. Where to play, and how to pay?
The question of where to play has been answered, at least for those who take the time to heed its warnings. Any operator of moderate age that's licensed and regulated in a reputable jurisdiction is worthy of your trust. As for payment methods, however, that landscape continues to shift, especially here in Canada where legislation hasn't yet matured.
A few years ago, Neteller was the prime choice. When Neteller left Canada's iGamers behind, Skrill was there to take its place. A few months later, Skrill jumped ship, too. Interac rose to the occasion, and has been a fine alternative since, but all this time, one payment option, exclusive to the Canadian market, has always been there, presenting local iGamers with a fast, safe and reliable way to deposit and withdrawal at online casinos. I'm referring, of course, to eChecks.
What are eChecks?
The term eCheck refers to an electronic cheque. It is similar to a paper cheque, except that the user electronically signs it. The same information found on a paper cheque is supplied when submitting an eCheck. This information includes the user's name and the bank's name, as well as the user's and bank's account numbers. The bank's account number is commonly referred to as its Routing Number or Swift Code.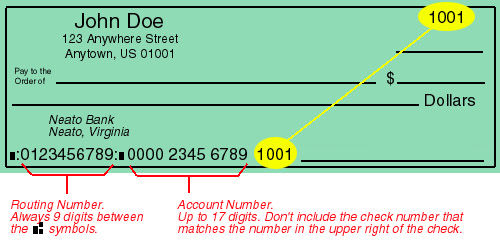 eChecks are instant, so long as the money is available in the user's account. The moment an eCheck is submitted, information is sent back and forth between the merchant (online casino) and the user's financial institution. The merchant asks of the money is available. The bank responds, yes or no. If yes, the money is deposited into the user's online casino account instantly, even though it will be a few days before the transfer reaches the merchant's account.
How are eChecks Safe?
If someone got hold of one of your paper cheques, they would not be able to use it without forging your signature. If someone did forge and use it, you would be able to contest it. If the signatures don't match, the financial institution's insurance covers the charges. An eCheck works similarly.
The only way to use an eCheck online is if the user's name and address on the eCheck matches the user's name and address supplied when the online casino account was registered. If the info doesn't match, the payment is rejected.
This is why it's so important to verify your identity when joining an online casino – it's not just an annoyance to deter players from cashing out. It's for your own protection.
eCheck Canada for Online Casino Deposits
The eCheck payment option has been around for many, many years now – far longer than so many other payment methods that have come and gone like the changing of seasons. This particular banking option is exclusive to the Canadian market, based on the EFT protocol; short for electronic fund transfer.
The benefits of eCheck casino deposits are many. Comparatively speaking, eChecks boast all the same benefits as these better known banking methods:
Web wallets are often preferred for their speed, but eChecks are just as fast, boasting instant deposits and 1-3 day withdrawals before the money hits your bank.
Bank transfers are noted for their immense security, with all funds being insured by the financial institution. eChecks are also facilitated by your bank, making them equally secure.
Debit card transactions are preferred as a more cost efficient way to move money, having no fees attached. The same goes for eChecks; one of the few remaining ways to deposit and withdrawal for free.
Prepaid vouchers and gift cards leave no trail of sensitive information behind, stored by the merchant for future use. Again, eChecks follow the same security protocol, wherein facilitators dump the information after processing.
Are there any Negative Features of eChecks?
Yes, as with any payment method, there's going to be a downside. In this case, there are two potential drawbacks to consider.
First, like a paper cheque, an eCheck can bounce if your bank account has insufficient funds. Be sure to double-check your account balance, and the amount you've typed into the payment form, before submitting. Insufficient fund fees can be costly!
Secondly, eChecks aren't the most widely available payment method on the iGaming market. Because they are exclusive to the residents of Canada, only operators that are truly dedicated to serving players in our region will offer them, and even then, it's a 50/50 chance. For instance, I've found it available at Jackpot City, but not Royal Vegas; both highly distinguished operators known for their dedication to the Canadian market.
Alternate Names for eCheck Casino Deposits
Not every online casino that takes eChecks calls them by this exact name. They can be found under three different titles. If you see any of these payment options available, the operator qualifies as an eCheck Canada casino.
#1 Canadian-Friendly Casino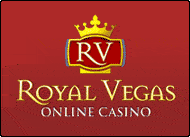 RoyalVegas.ca is our editorial pick for your specific gaming needs in 2022. Currently offering an entire suite of live dealer games, as well as a wide range of Canadian deposit options, RV truly offers a world-class gaming experience.
About the Author
Adalene Lucas: is our jack of all trades here at DBC. She is a skilled coder, gambler, writer and webmaster. She lives in Manitoba where she enjoys the lush landscapes and camping near Tulabi Falls. Nature gives her inspiration to write. When she's not immersed in nature, her favorite words are "game theory". She lives with her husband and their two Labradors, Kophy and Whisper.